A flotilla of Russian warships en route to Syria passed through the English Channel on Friday morning.
Britain deployed its own warships to monitor the vessels.
The frigate HMS Richmond escorted the aircraft carrier Admiral Kuznetsov and its task group in the Norwegian Sea north of the UK between Iceland and Norway.
The Type 45 destroyer HMS Duncan sailed from Portsmouth to monitor the group as it heads south toward the North Sea.
The Ministry of Defence said they would be "man-marked every step of the way" while near UK waters.
The Royal Navy regularly shadows ships, and is being supported in this instance by the Royal Air Force. Russia is one the few countries which have the capability to deploy such a force - an aircraft carrier and supporting warships.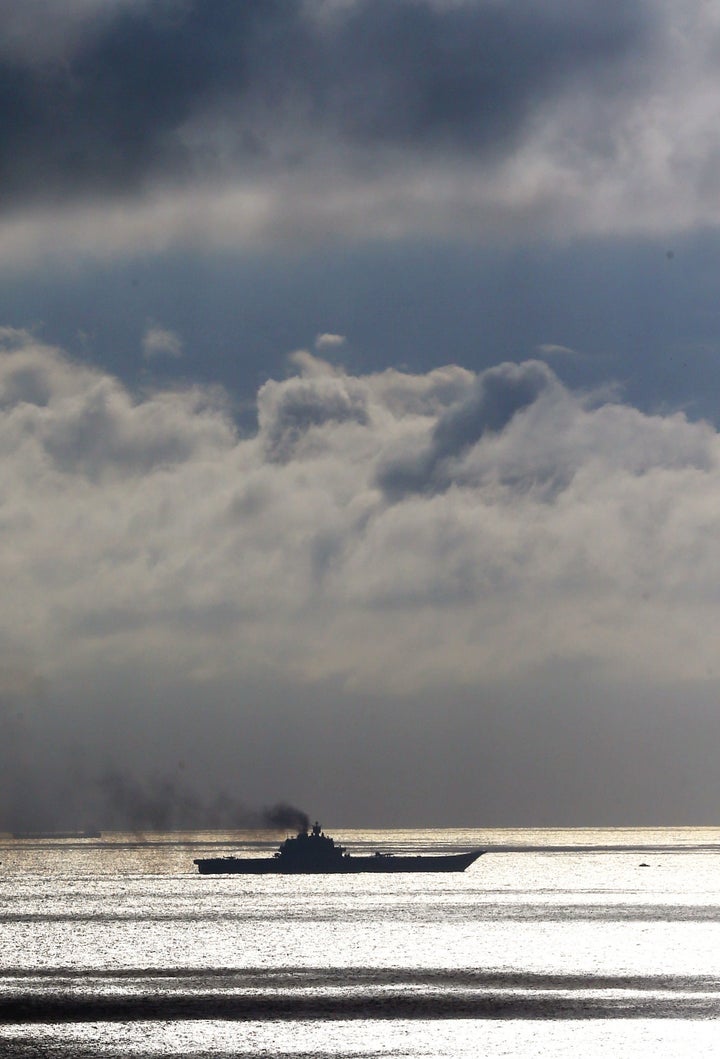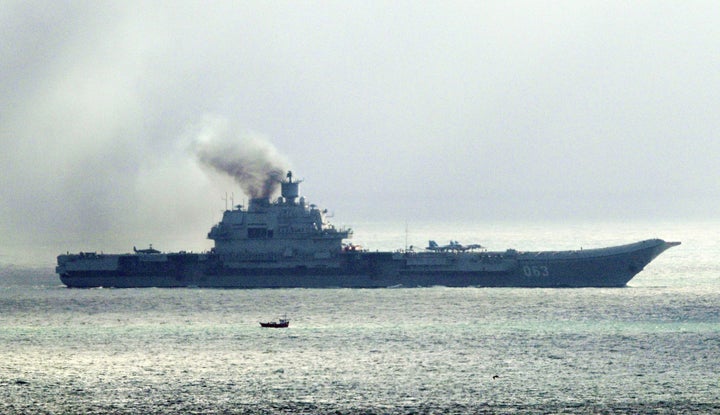 "It's a clear and military signal that Russia is back on the international stage," said Peter Roberts, a senior research fellow for sea power and maritime studies at the Royal United Services Institute.
The ships are sailing in international waters, so NATO forces such as those of Norway, the Netherlands and Britain will watch them go past without challenge.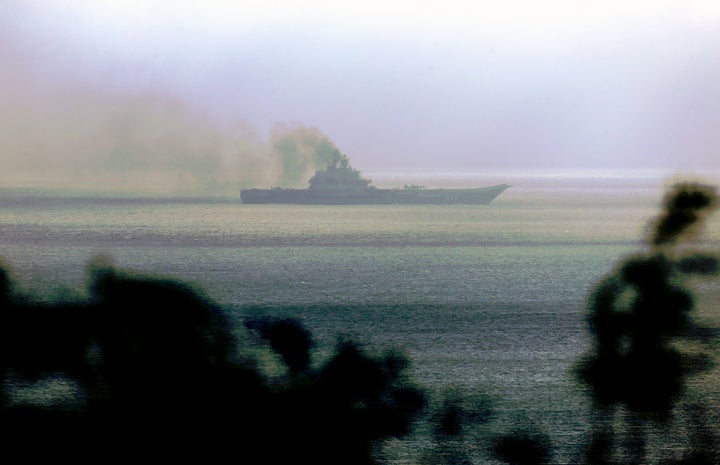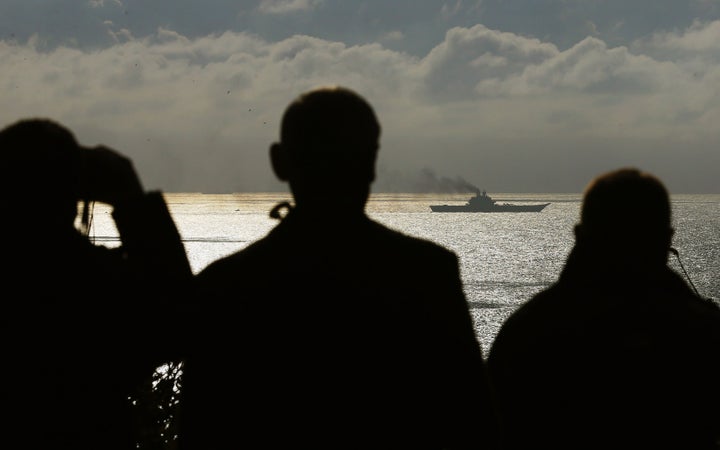 NATO Secretary General Jens Stoltenberg said alliance navies would monitor the Russian ships "in a responsible and measured way."
"We are concerned that the Russian carrier group will support military operations in Syria in ways which will increase humanitarian and human suffering," Stoltenberg said in Brussels.
The Russian navy deployment will increase its firepower in Syria, where it has conducted an air campaign in support of President Bashar Assad's army for more than a year. It comes amid an offensive by Assad's troops on Aleppo, backed by Russian warplanes, which has caused international outrage.
British Prime Minister Theresa May has urged her European Union partners to unite in condemning Russia's role in Syria and bring an end to what she called Moscow's "sickening atrocities" there.
Russia announced a break in fighting in Aleppo on Thursday, and the Syrian military, using loudspeakers, called on residents to evacuate. There was no sign of such a move.
The pause to allow supplies into the besieged city comes even as a US -backed offensive intensifies to recapture the city of Mosul in Iraq from Islamic State militants.
With turmoil in the Middle East, Russia is keen to show that it is capable of expeditionary warfare in Syria.
"They are off to conduct a mission. They are off to conduct it off Syria," Roberts said. "They are very focused on their mission."