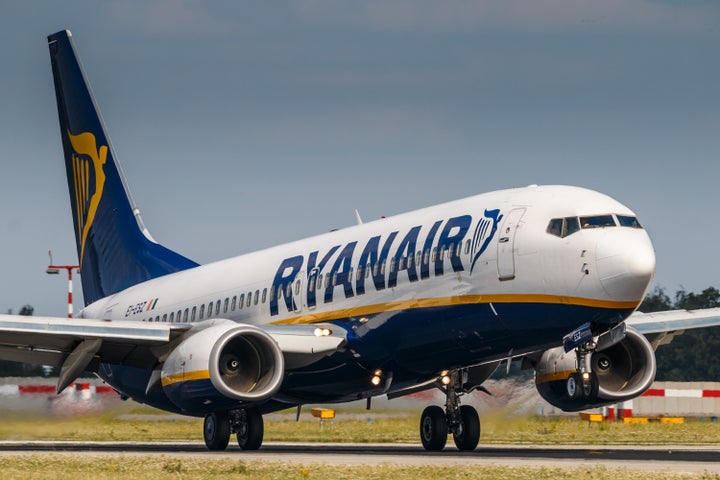 Ryanair pilots have rejected a significant cash bonus to work extra shifts after the budget airline was forced to ground thousands of flights over staff shortages, instead demanding new contracts and better working conditions.
According to Reuters, the company offered pilots a bonus of up to €12,000 (£10,587) for an additional 10 days work on the condition they would remain with the airline for another year, saying this would avoid further cancellations.
However, in a letter seen by the BBC - which has also been circulated on social media - pilot representatives from 30 of the company's European bases rejected the offer, suggesting their own solution to "keep our planes in the air".
"The pilot market is changing, and Ryanair will need to change the ways which the pilots and management work together to ensure a stable and common future for everyone," the letter reportedly reads.
Calling for permanent local contracts, they said this should stop "the large number of colleagues who are leaving for 'greener pastures'".
However, when asked by HuffPost UK for a response to the letter, a Ryanair spokesperson said: "No such demands have been made. Just an unsigned, anonymous email which was sent to us by media."
But Evan Cullen, the president of the Irish Air Line Pilots' Association, said the way Ryanair currently employs its pilots is "at the heart of this issue", calling the airline's latest offer to workers a "sticking plaster".
He told BBC's Newsnight programme: "One of the main pillars in the grievance is that many of the Ryanair pilots do not have a permanent contract - what they have is precarious employment or atypical employment."
According to Cullen, many of the airline's pilots are agency contractors giving "an extraordinary arm's length distance between Ryanair and the pilot".
"There has to be a fundamental change in how Ryanair deals with its pilots," he added.
But at the company's annual general meeting in Dublin today, Ryanair's chief executive Michael O'Leary refused to comment on the letter.
Instead, he told the meeting that the airline was planning to take back one week of its pilots' annual leave to prevent further flight cancellations, the BBC reported.
This means that pilots who had a four-week block of holidays coming up will now have to take one of those weeks in January, O'Leary explained.
He added that the firm is facing a "significant management failure" as it attempts to deal with the thousands of grounded flights.
Ryanair has yet to respond to HuffPost UK's request for comment on the issue.
For a full list of cancelled Ryanair flights, click here.
Related