Sacha Baron Cohen had to spend five whole days of lockdown in character as Borat while shooting the sequel to the hit mockumentary.
The Borat films see Sacha posing as fictional Kazakh journalist Borat Sagdiyev while interacting with real-life people.
After reprising the role for the upcoming Amazon Prime release, Sacha admitted being unable to escape being his character when living with "two conspiracy theorists" during lockdown had been especially hard.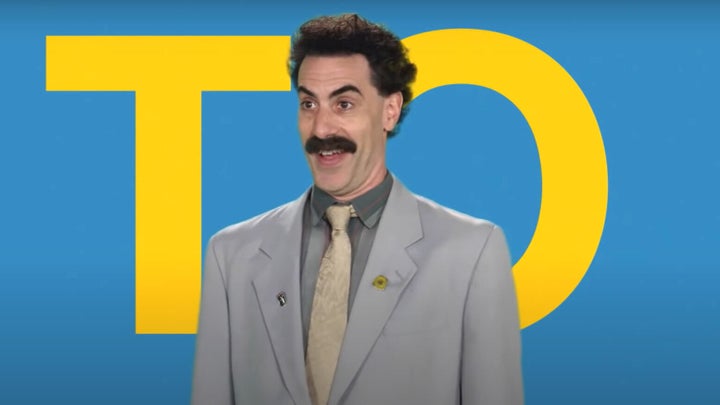 In an interview with The New York Times, he said: "The hardest thing I had to do was, I lived in character for five days in this lockdown house. I was waking up, having breakfast, lunch, dinner, going to sleep as Borat when I lived in a house with these two conspiracy theorists.
"You can't have a moment out of character."
The Hollywood star also revealed how he snuck into Vice President of the United States Mike Pence's rally dressed as President Donald Trump.
He said: "I spent five hours in makeup that morning with the prosthetic team changing my face into Trump's face. This fat suit is huge. It's a 56-inch fat suit to turn my waist into Trump's because we had estimated that was the most realistic."
Sacha has targeted Trump many times during his screen career, with the US president being one of the unwitting targets of Da Ali G show in 2003.
The episode saw Sacha 's character try to pitch him a product called ice cream gloves, but Trump walked out when he realised it was a prank.
In September, Amazon confirmed it had acquired worldwide streaming rights to the new Borat film, which will debut on 23 October.
Sacha Baron Cohen originated the character of Borat on his series Da Ali G Show.
The first Borat film, directed by Larry Charles, grossed $262 million worldwide and was nominated for Best Adapted Screenplay at the Oscars.