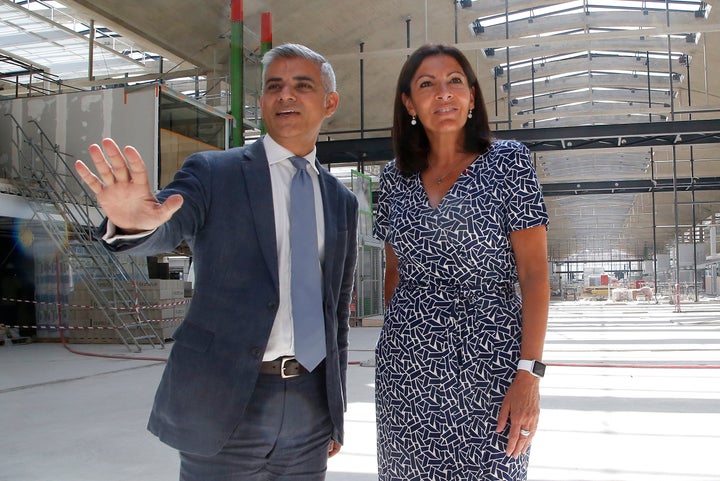 Sadiq Khan has attacked the French ban on the burkini as he visits the mayor of Paris on his first official overseas visit.
Asked why he opposed the ban, the mayor of London told ITV: "I'm a proud feminist... I don't think anyone should tell women what to wear".
"I'm quite firm on this. I don't think anyone should tell women what they can and can't wear. Full stop. It's as simple as that.

"I don't think it's right. I'm not saying we're perfect yet, but one of the joys of London is that we don't simply tolerate difference, we respect it, we embrace it, and we celebrate it."
Khan, who is a Muslim, said women should not be told what to wear as protesters campaigning against the ban staged a beach party outside the French Embassy in London.
The protesters, some carrying banners warning against Islamophobia, put up windbreaks and built sandcastles outside the embassy while campaigning under the slogan "wear what you want".
Earlier this week, photos of armed police forcing a woman on a beach to remove some of her clothing as part of the ban.
Nice is one of a dozen towns which have banned the body-covering swimwear favoured by some Muslim women, and is the site of a deadly Islamic extremist truck attack in July that killed 86 people.
The city's deputy mayor Rudy Salles defended the ban.
He said the burkini was "a provocation", telling BBC Radio 4's World at One: "When you see a burkini on the beach, people feel unsafe."
Salles added that Catholic nuns would not be allowed to wear their habits on the beach in the resort.