Sadiq Khan has warned Jeremy Corbyn that he needs to broaden Labour's message to have a hope of winning the 2020 general election.
Speaking to HuffPost UK, the Mayor of London said that his victory in the capital proved that the party had to have "empathy" with Tory supporters and others or would end up doomed to defeat.
But Khan also ruled himself out of leading the party nationally - for at least "20 years".
And he revealed that asylum seekers and refugees, as well as schoolchildren, had told him how "proud" they were of his election.
Khan, who nominated Corbyn for leader but didn't vote for him, stressed that he felt the Islington North MP was "doing a very good job as leader of the Labour Party".
"It's the toughest gig in Opposition. It's a job I wouldn't wish on my worst enemy," he said.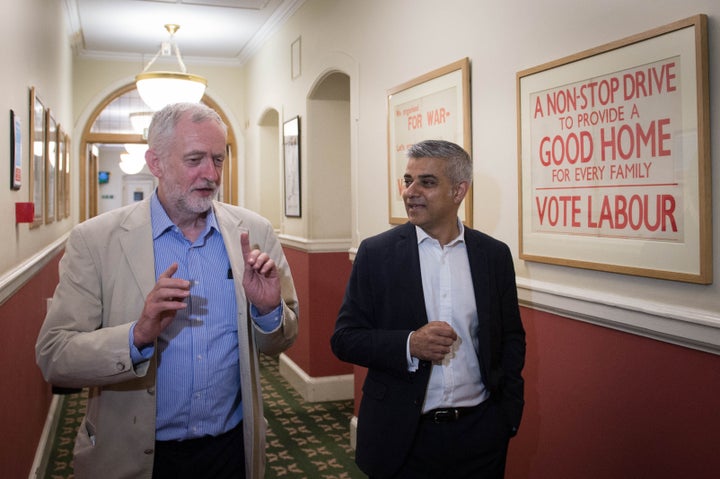 However, he added that the Mayoral and London Assembly results underlined the need to pitch to all voters, not a narrow section of the electorate.
"What's clear to me during the lessons I've learned during my selection and election is you can't win an election by just hoping that your core vote comes out," he said.
"You've got to try and persuade others who may not have voted for your party last time, may never have voted for your party, may never have voted, to lend you their vote.
"I use the word 'lend', so that you can win the election and then have a mandate for you to do the things you need to do.
"There is no such thing in politics as heroic failure. Because if you lose an election you lose the ability to improve people's lives, to change people's lives for the better.
"It's tough being the leader of the Opposition party, but you know Jeremy's got four years to prove he's a worthy Prime Minister."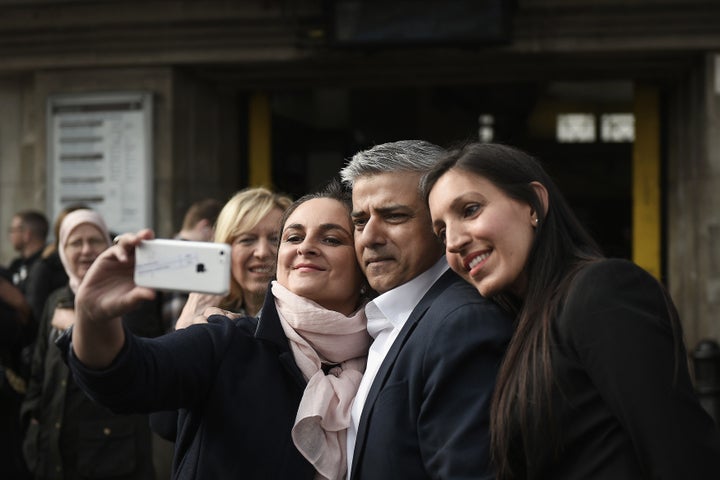 Asked what he planned to do after his time in City Hall was over, Khan said: "I am looking forward to the next few years being the Mayor of London."
"I think Mayors is where the action is nowadays. There's a saying from a former mayor of Denver. If the 19th century was famous for empires and the 20th century famous for nation states, the 21st century is will be for mayors and cities. Mayors are getting more and more power."
Pressed further to say if he'd 'never say never' to becoming Labour leader one day, Khan replied: "Absolutely. I'm loving being the Mayor of London. It's the best job in politics. Let's speak again in 20 years' time!"
Labour won the Tory-held London Assembly seat of Merton and Wandsworth in the elections and took some other Westminster seats in the 2015 general election.
Yet in seats like Battersea, Putney, Wimbledon, it has failed to recapture places that had Labour MPs under Tony Blair.
Asked if those seats were now gone from Labour for good, Khan replied: "I don't think anything has gone.
"There can be no no-go areas for Labour in London. We had a campaign where we campaigned in all 32 boroughs in London, as well as the Corporation of London. I spent as much time in Bexley as in Barking, as much time in Havering as I did in Haringey.
"We've got to be speaking to everyone. To understand what your aspirations are. You've got to feel that I understand your concerns, I have empathy with you. If we just retreat to the Labour hinterland, we are talking to ourselves.
"You can never overcome the hurdle you need to win an election. And what we showed that we won on May 5 in London, we had a wide strategy, talking to everyone. And we got the biggest mandate any candidate has received in any mayoral election."
Asked for his most memorable moments since becoming Mayor, Khan said that the reaction of the public had been overwhelming.
"What I've found is the generosity of people. Putting aside the lovely messages I've received from mayors and leaders around the the world, even Captain Kirk, William Shatner, it was actually the email from teachers of primary schools I attended saying how inspired they are.
"It's the bus drivers from garages saying how proud they are, asylum seekers and refugees coming up to me saying how proud they are. It's people wanting to have a selfie with me, it's the tears shed at Southwark Cathedral on the Saturday of my swearing in.
"My motivation has always been do today's youngsters have a chance to get the helping hand that I did."
And Khan revealed that even some Conservatives had sent messages of congratulation.
"It's the lovely youngsters wanting a selfie with me, wanting to grow up to be the Mayor, four, five, six-year-olds," he said.
"It's the lovely messages from politicians who were very nasty to me a month ago, that's very funny. It's funny how nice people can be when you've won. I will be everyone's mayor, no grudges borne, a line draw underneath the election. Let's work to make sure I can be a Mayor for all Londoners."