Labour's London mayoral candidate Sadiq Khan has produced a political first in releasing an entire album as part of his electoral campaign.
The LP features several songs focused on his biggest policy points: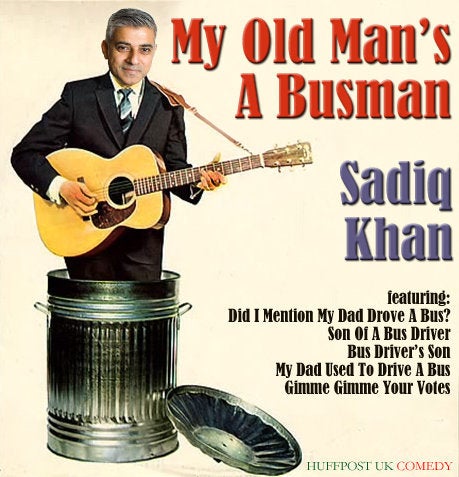 Because, in case you didn't know, Sadiq's father was a bus driver. But it's not like he ever talks about it...
Related