Forget splashing the cash on a pricey G&T because Sainsbury's £16 own-brand gin has been voted the stand-out favourite in a blind taste test.
Sainsbury's Taste the Difference Blackfriars Gin was given an impressive score of 85 per cent out of a possible 100 by experts at consumer watchdog Which?, beating big name brands such as Gordon's and Tanqueray.
The supermarket tipple was praised for its "exuberant aroma and freshness" as well as its "complexity and balance".
The panel tasted 11 premium supermarket own-label and big brand gins priced at under £20. Of the top five highest-scoring gins, four were supermarket own-label offerings.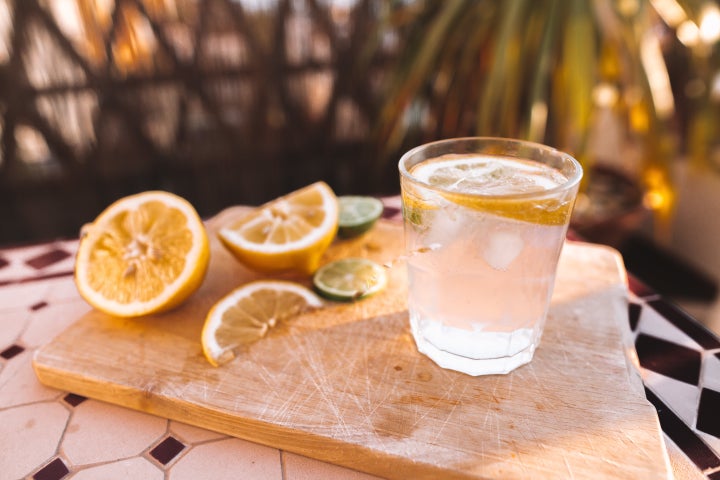 Other supermarket gins also out-performed some of the big branded offerings. Asda's Special Triple Distilled Premium Gin (£16) scored 75 per cent,Lidl's Hortus Original London Dry Gin (£16) scored 74 per cent and M&S London Gin (£15) was awarded 71 per cent by the panel.
Meanwhile Gordon's Special London Dry Gin (£16) and Beefeater London Dry Gin (£16) were lagging behind, scoring 66 and 63 per cent respectively, placing them firmly in the middle of the table.
The only brand-name gin to make the top five was Tanqueray Dry Gin (£18). Describing it as "fantastically zesty" and boasting a "big, juniper aroma", the panel awarded this gin a score of 75 per cent.
Not all supermarket gins impressed the experts however. At the other end of the scale, Aldi's Topaz Blue Gin (£14) was awarded a score of just of just 51 per cent with the panel agreeing that this gin was simply too weak and bland to stand out from the tonic.
Harry Rose, editor of Which? Magazine, said: "With sales of gin rocketing and shoppers facing more choice than ever, it's good news for gin-lovers that our expert test has found some excellent high street contenders that don't cost a fortune."
If you're tempted to branch out the Which? experts shared these tips for making the perfect G&T:

Choose your glass wisely: Which? recommends a Tom Collins or highball glass. Balloon glasses are all the rage, but the top-heavy design means you are likely to cradle the bowl in your hands which can lead to cold hands and a warm gin and tonic.

Pick the right tonic: the experts blind-tested some of the premium tonics and their preferred choice was Fevertree. However, the experts agree that Schweppes is a fine choice for everyday use. Whichever tonic you choose, pick a can rather than a bottle for maximum effervescence.

Get your proportions right: according to the experts, the optimum ratio is one part gin to three parts tonic.

Keep it cool: store your mixer in the fridge and fill your glass with ice. Bigger pieces of ice will keep your drink colder and undiluted for longer.

Add the final flourish: pick the right citrus fruit for your gin and tonic.

Lemon: a slice at the bottom of the glass or a twist of peel on top is best. This is a classic companion to gin, complementing the dryness of tonic water.

Lime: the preferred choice for a gin and slimline tonic, as the slightly more acidic lime helps to cut through the sweetness of the artificial sugar substitutes.

Grapefruit: an underutilised citrus that can bring an interesting flavour to a gin and tonic. Use a slice or run some peel around the rim of the glass to give your drink a fragrant edge.