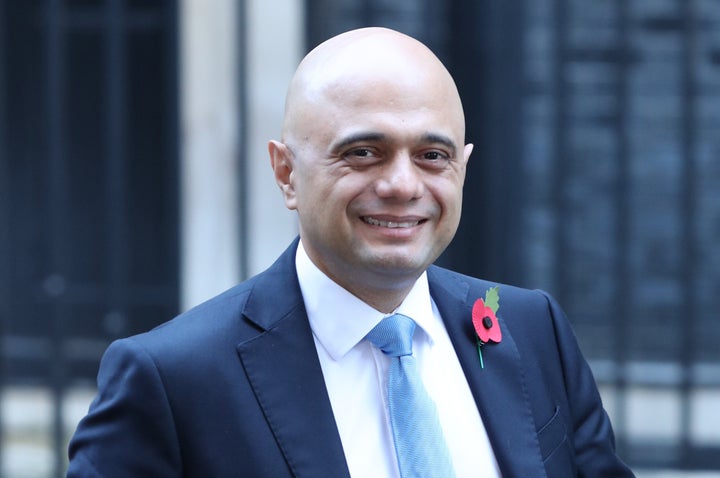 Sajid Javid has vowed to "build the road map" that will allow the UK to maximise its economic growth while transitioning to green energy.
On Saturday, the chancellor launched the government's Net Zero Review in a bid to determine how the country will meet its commitment to net zero emissions by 2050 while "supporting growth and balancing costs".
Writing exclusively for HuffPost UK, Javid said: "I'm clear that it's not just what we deliver, but how that matters.
"Net Zero needs to happen in a way that makes us stronger and works for all, shielding the least well-off, and ensuring a fair balance of costs for the businesses and households that will benefit."
The launch of the review comes at the start of a general election campaign, with voters set to head to the polls on December 12.
Promising to deliver the "greenest ever Budget", Javid said the review "must be at the heart of our infrastructure revolution, delivering greener transport, cleaner renewable energy and more efficient homes and businesses.
"This is how we will create a better connected, more productive, more competitive UK."
The review will also focus on cutting emissions "without seeing them exported elsewhere", the Treasury said.
An interim net zero report will be published in the spring before the full document is released in autumn 2020, ahead of the UN climate change conference in Glasgow.