Warning: This post includes images that contain nudity.
A photographer who had a gastric bypass in 2013 has shared a series of candid images documenting her extreme weight loss journey.
Samantha Geballe, from California, began taking the self-portraits as a way of coping with life.
"I started photographing myself because I was angry," she told The Huffington Post UK. "I was angry at the way I was being treated by others for my size. I felt anger towards myself.
"Taking pictures was a safe place to express my feelings, all within a silent photograph. I could scream, kick, and shout in a place that's mine. Self-portraiture became a way of therapy for me, and over time it has remained necessary."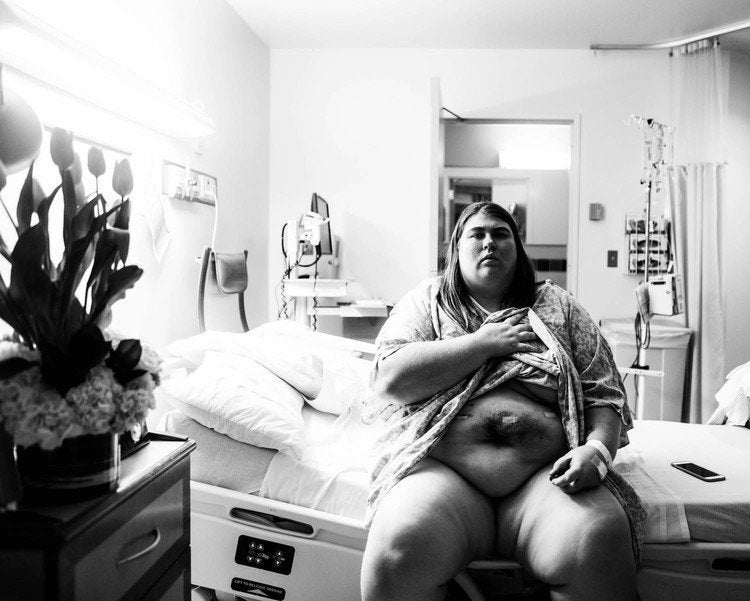 Geballe said that taking photos of herself enabled her to really see herself for the first time, particularly after battling bulimia and binge eating disorder for a number of years.
"It has been the most rewarding and difficult part of this whole process," she told HuffPost UK. "It's been a devastating experience, to reveal myself to me in photography and imagery. I didn't know things were that bad and that my eating disorder had gotten so out of control.
"Earlier this year I had an experience where I saw myself for the first time in a mirror. It was a glimpse into what I would've looked like if I had grown up an average weight. And it crushed me. I was so sad at what I had done to myself."
Despite the difficult nature of her journey, she said the process of finally being able to see herself has been an important one.
"I had a completely fabricated story in my head about what I did and did not look like," she said.
"Photography has given me the opportunity to see what I truly look like. It's a place where I get to sit with truths and debunk the lies I tell me."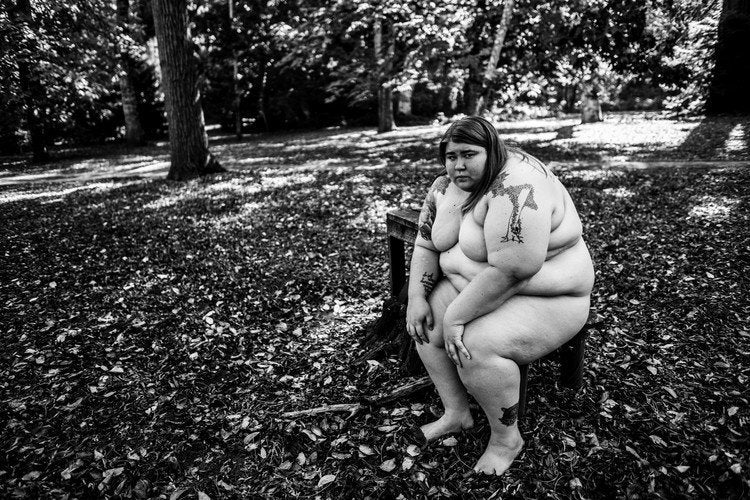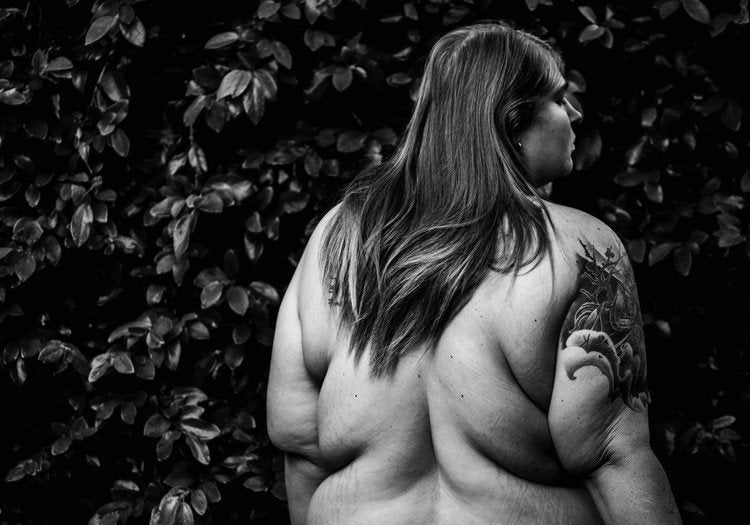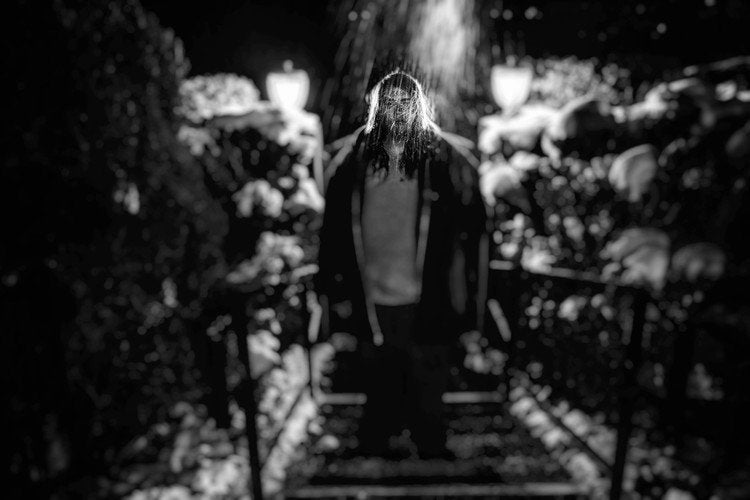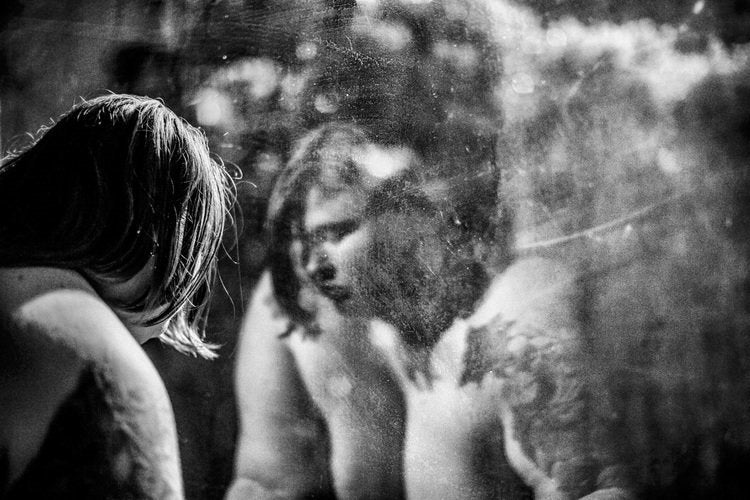 Geballe's journey has been one of "pain and reward", and her photos, she said, help her express her feelings of alienation from her own body.
Writing on her website, the photographer said: "I haven't been in this weight range since approximately age 11. More than half of me is gone. It feels like it vanished overnight and adjusting to the present has been challenging in ways I couldn't have ever imagined."
She added that while the journey has been difficult, her vulnerability has helped her heal.
"What people don't often see are the functions of obesity. I hide behind my size, mask vulnerabilities, and create walls as a way to protect myself," she explained.
"Something I have learned and portray in my art is that being vulnerable and forming connection have created new function and even healing. I share my body and my story not as a way to seek pity or define myself as a number, but as a venue for a viewer to say, 'I've been there too'."
She now hopes to use her experience to connect with others and help them learn to love themselves.
"Regardless of appearance, everyone has been made to feel small at some point," she said.
"My hope is to generate a relationship between myself and others through my work and I ask you, as a viewer, to look for the similarities instead of the differences."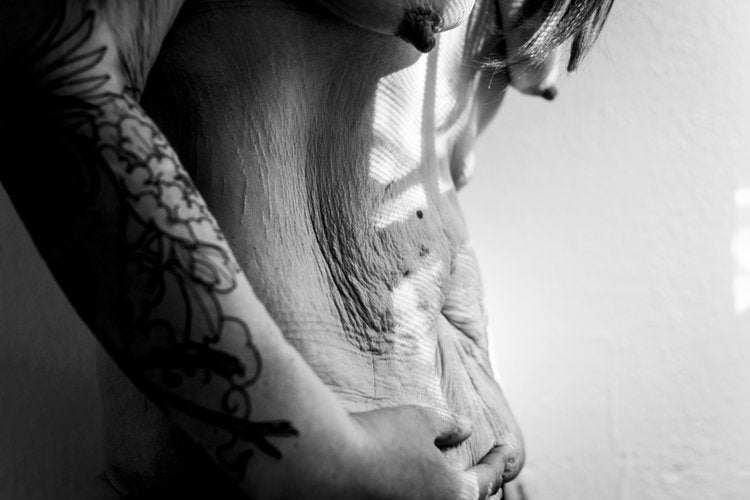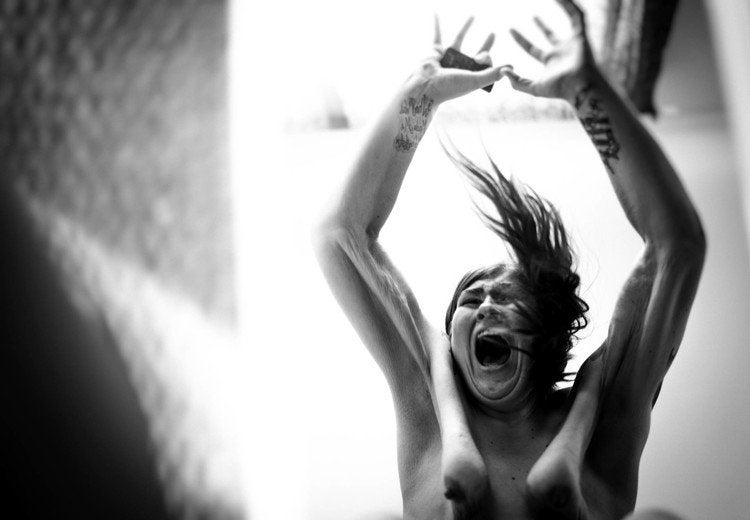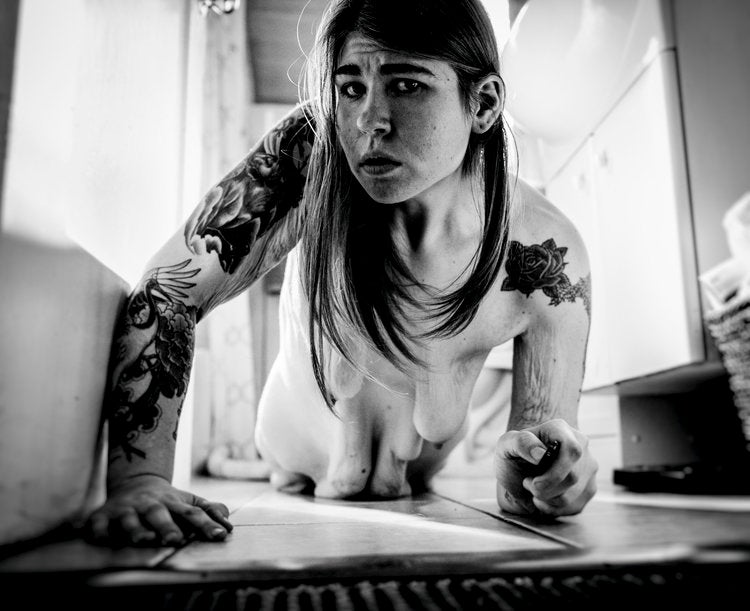 Useful websites and helplines:

Beat, call 0845 634 7650 or email fyp@b-eat.co.uk

Samaritans, open 24 hours a day, on 08457 90 90 90

Mind, open Monday to Friday, 9am-6pm on 0300 123 3393