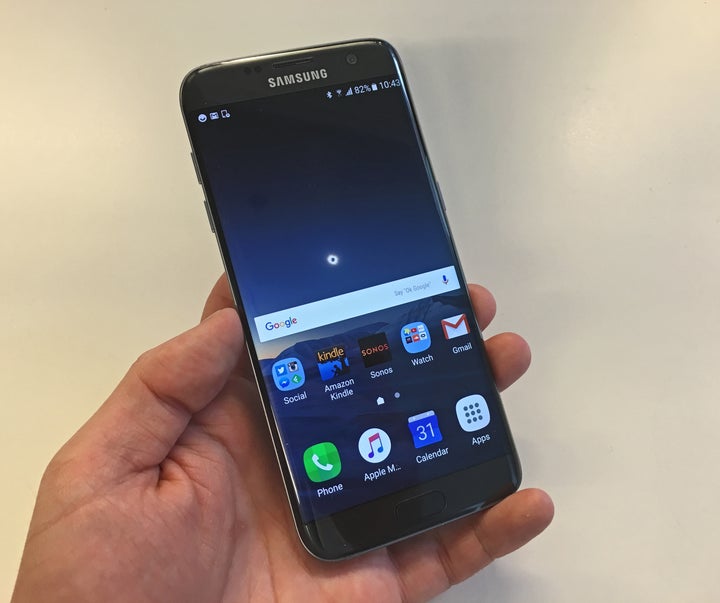 The Samsung Galaxy S7 edge might just be the best smartphone in the world right now.
If we were talking about cruise ships, that would be a bold statement. For starters think how often new cruise ships are built.
For a smartphone though this is a dangerous accolade to give. New smartphones come out all the time so while the S7 edge might be the best smartphone in the world right now, the bigger question is what makes sure it's the best smartphone in the world next week, or next year.
The S7 edge is absolutely stunning.
For starters the S7 edge is one of the best-looking pieces of technology we've ever seen.
From the gentle polished curvature of the all-glass back panel to the ultra-ridged 'click' sound that the home button gives everything about this phone says that it should have a secret umbrella compartment.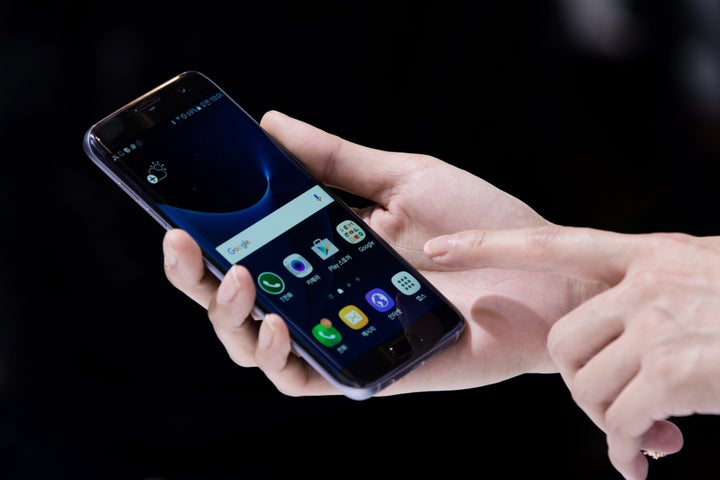 As well as upping the ante in the looks department Samsung has increased the size of the edge so that it's now 5.5-inches in size.
If you don't like big phones this could be a problem, indeed these days most flagship Android phones could be a problem for you.
Thankfully Samsung has made the effort to make sure the phone is holdable. By being longer than most other phones of its class, the S7 tricks you into feeling smaller than it really is.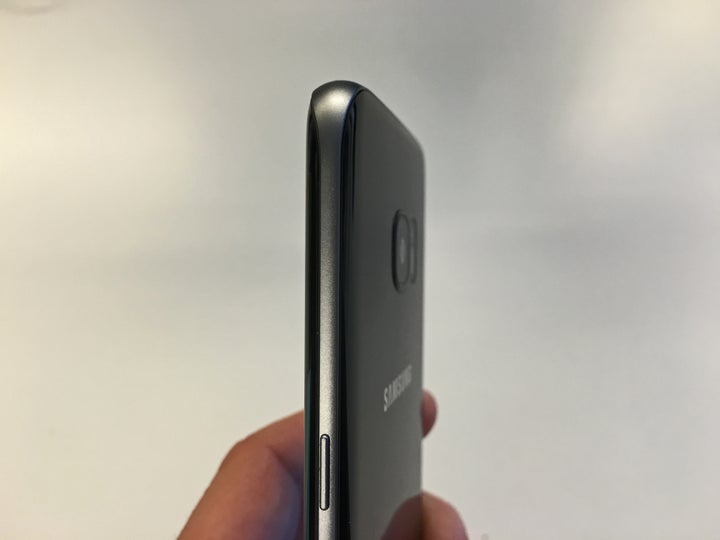 The S7 edge's looks come with a price though, and it's one that will only start to become apparent after you've owned one for a week or so.
It's really, really slippery.
Thanks to its surface containing 90 per cent polished glass the edge has reduced our nerves to that of a frayed lute.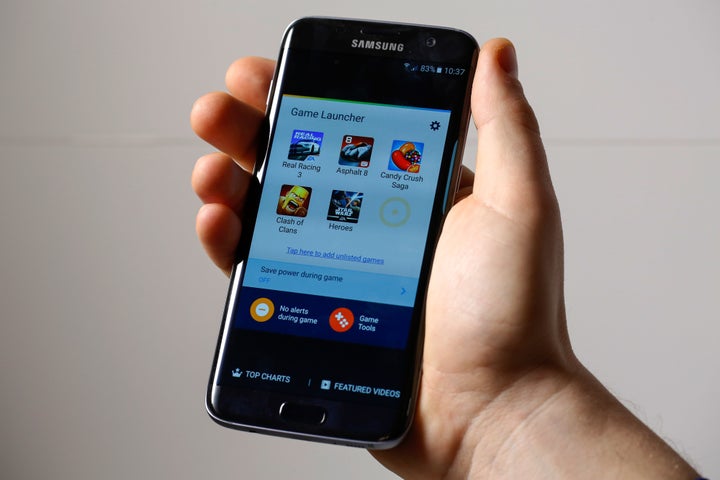 Standing on a busy tube while holding is a similar experience to wearing bank notes instead of clothes and just begging for people to rugby tackle you.
You will drop this phone, and when you do the stomach churning will be biblical.
Don't think other companies get off lightly in this regard either. The iPhone 6/6s has about as much frictional grip as a hovercraft. Instead it just glides everywhere, usually onto a handmade slate kitchen floor.
For all that's sacred then, if you're going to buy the S7 edge, buy a case. It deserves it, you deserve it.
It's almost comically fast.
It should be a given that if you're buying a £700 smartphone, it's going to be extremely capable at almost all the tasks you throw at it.
No surprises here then but the S7 edge ticks all those boxes. It has a custom-built water-cooled (you heard that right) processor that's now 30 per cent faster than last year and to help with the ever-increasing wave of console quality video games the S7's graphics performance is up a massive 64 per cent.
These are just numbers and it isn't until you start downloading games and editing video that it really becomes clear just how powerful this phone is.
What's really impressive though is just how cool the phone remains. While power is great, one of the biggest side-effects of having a blazing fast smartphone is that it gets blazing hot in seconds.
What's even better is that none of this speed affects the battery life either, the S7 edge easily managed a day's worth of use.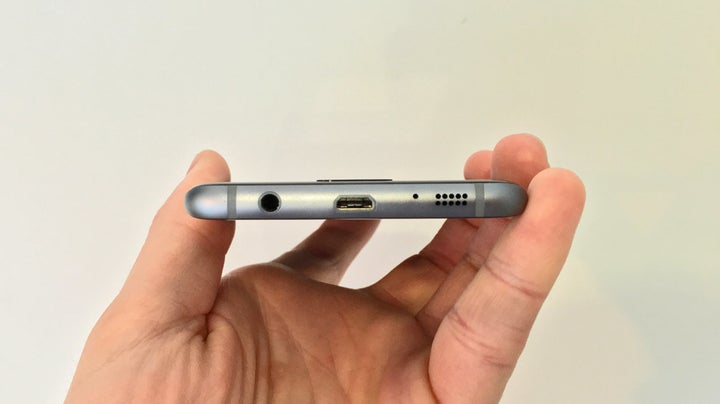 When that inevitably starts to dip Samsung's even thought of a fix which comes in the form of fast charging, giving you a full charge in just over an hour.
You can ditch your camera now.
That is to say, if you haven't already.
In an age of Instagram, Snapchat and Facebook there are very few of us left who take dedicated photos on a camera, because ultimately 90 per cent of them are heading to our phone anyway.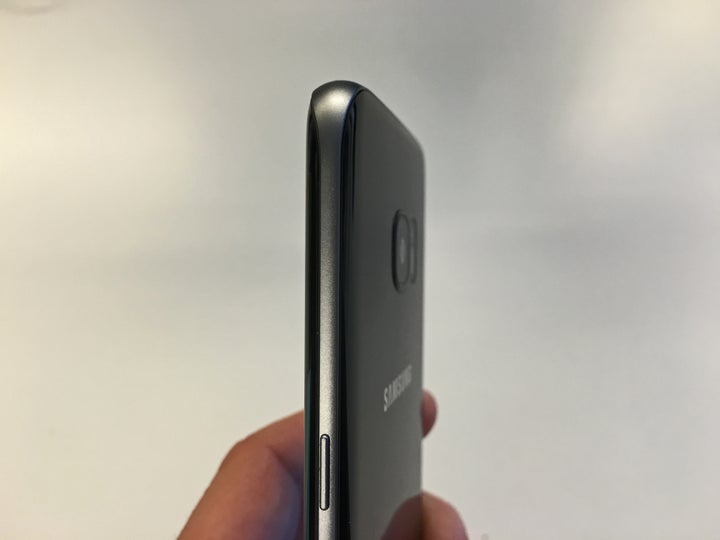 The S7 edge then doesn't muck about. It has a 12 MP camera with a Dual Pixel sensor.
What this essentially means is that for every pixel, the sensor has two photodiodes instead of one, allowing the camera to focus astronomically fast.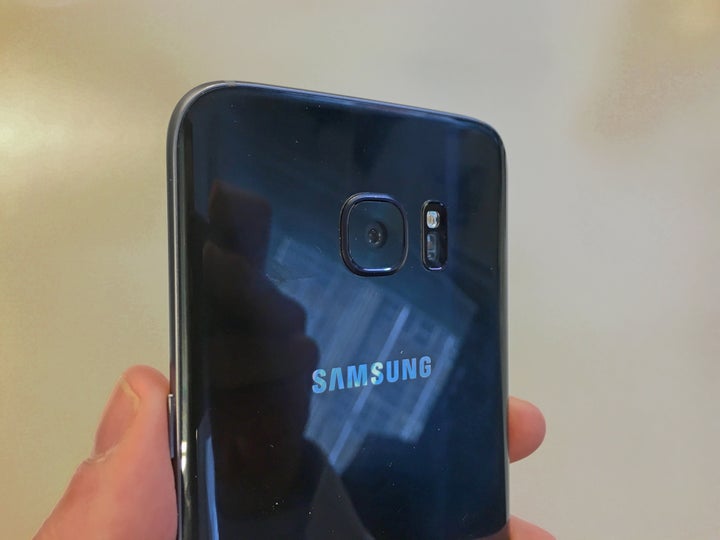 The results are impressive to say the least and for now, the S7 edge has one of the best smartphone cameras we've ever seen. In many ways this makes it even more of a shame that almost every photo will then inevitably be condensed, filtered and ruined.
Wait, what's this weird headset?
That, is a Gear VR and the likelihood is that if you buy a S7 edge you'll almost certainly end up with one of these.
Virtual reality is no longer the pipe dream that we all suspected it would be. It's here, it's actually very good and the best thing about it is that you only really need a smartphone.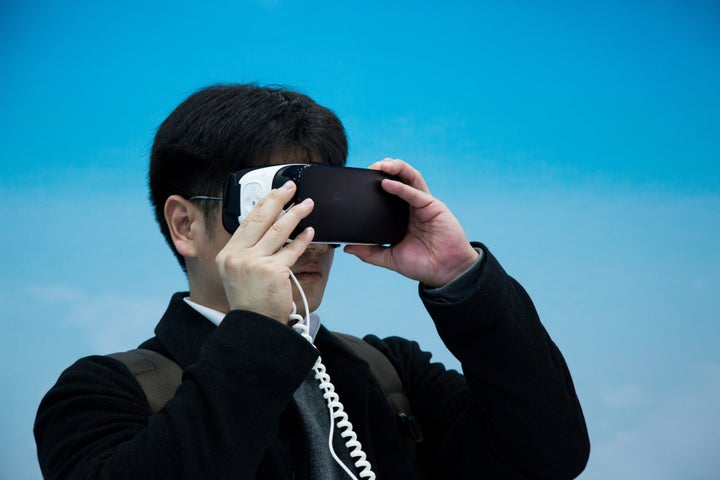 Samsung's betting big on virtual reality, which is why the Gear VR has been offered so heavily alongside the S7 edge.
It's a smart move because with those two products combined Samsung has created a virtual environment that you will legitimately want to spend time in.
Thanks to the S7's absurdly high-resolution screen VR content on it looks great, while Samsung's ecosystem for accessing virtual reality content is big and growing all the time.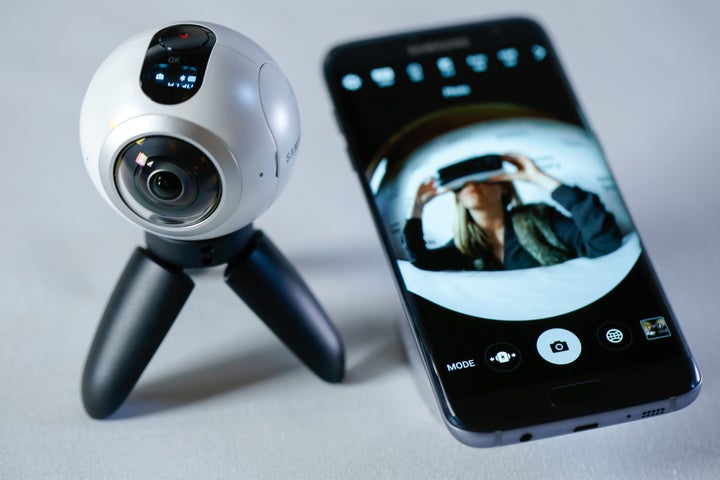 You can easily access Facebook's 360-degree videos, games, movies and even watch Netflix.
In the time we spent with the S7 edge, Gear VR didn't once feel like a gimmick. Find someone that has one and try it because as a first step into this new technology Samsung have absolutely nailed it.
So is it the best smartphone?
At the moment, Samsung S7 edge is the best Android smartphone that you can buy.
Why? It quite simply ticks every box.
It's powerful but won't run out of battery, beautiful yet able to work underwater and capable of transporting you to alien worlds through the medium of virtual reality. If there's a product that encapsulates all the of the best technologies on offer today it's this one.
If there's a reason why it's not the best phone overall then unfortunately that's an argument for another time because the simple truth is that whether you like the iPhone or not, Apple's iOS ecosystem is almost flawless.
If you're not invested in iOS or indeed Apple's products however this is a phone that was built for the realities of day-to-day life. Just make sure you put a case on it.