We are only eight days into 2018 and we already have a winner for the prized title of most unnecessary consumer item that no-one ever asked for - a fridge.
Samsung's grand unveiling at the International Consumer Electronics (CES) show in Las Vegas this weekend, saw their newest smart refrigerator take centre stage with a host of capabilities including a built-in personal assistant, giant touchscreen and speaker system.
And all we wanted was the food to be kept cold.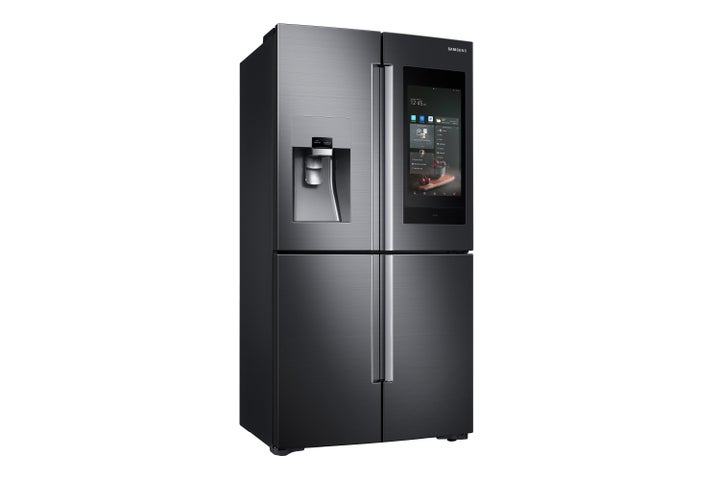 The latest Family Hub model (which leaves us all asking, how many features is too many features) uses Samsung's SmartThings integration so the fridge is basically interconnected to the rest of your home.
Much like a Bond villain you will be able to use the fridge as your command centre, controlling your home's heating, lighting and any security cameras you have dotted around the house.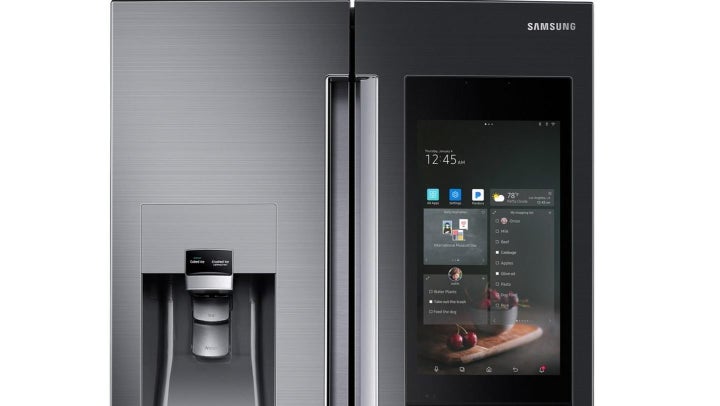 Finally this fridge talks to you, courtesy of Samsung's very own Alexa rival called Bixby.
Sounding like a butler from a 70s sci-fi TV series, Bixby could previously only handle very basic voice commands, but is now operating on a level far more comparable to their Apple and Google rivals.
Supposedly able to distinguish between different family member's voices, the fridge will be able to read out your calendar for you over breakfast.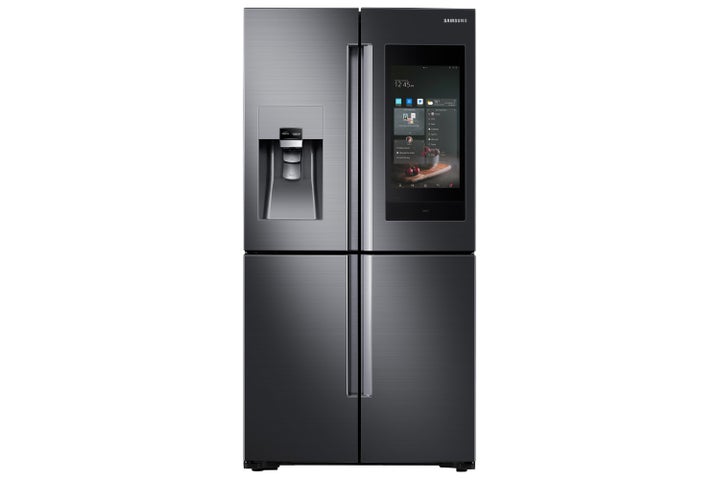 If you don't fancy hearing all the terrible meetings you have coming up then you might want to use the speaker system, which can stream music directly from your connected smartphone to be broadcast through the high-quality AKG speakers built into the doors.
If turning your fridge into a giant jukebox doesn't excite you then there is at least one feature we can get on board with.
An internal camera is able to show you a livestream of your fridge while you're out and about, so no more excuses for buying things twice or forgetting to get dinner.
And, if that wasn't enough to help you with your meal plans, the touchscreen centre also has access to two food apps, one for meal planning and recipes, and another to help you find the best bargains when shopping.
The fridge is set to be launched in the spring, and although Samsung hasn't released any price information yet, based on the price tag for the 2016 model being £1000, we'll take a guess this won't be a budget option.