An amateur sailor who died after being swept into the Pacific Ocean while competing in a global yacht race has been laid to rest at sea.
The 12 teams held a minute's silence aboard their vessels to remember Sarah Young, 40, who was washed into the sea by a large wave as she tended to the mainsail aboard her 70ft yacht on Friday.
Young, a company owner from London, is the second crew member to have died on the IchorCoal vessel during the Clipper Round The World Yacht Race.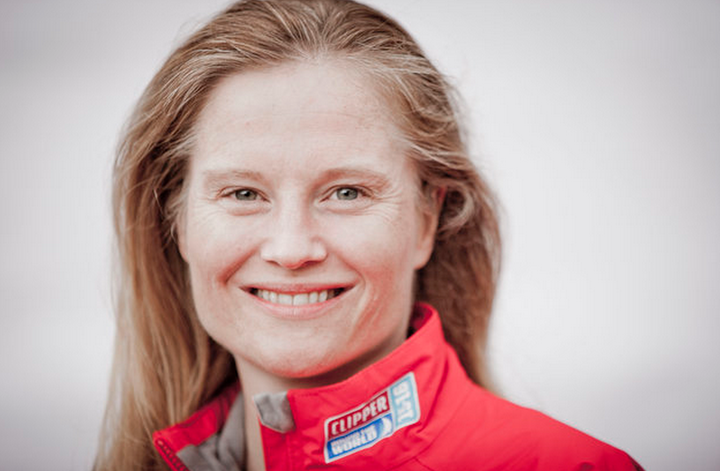 Drawing upon centuries-old maritime traditions, her crewmates committed her to the sea at 1.02am on Sunday.
Three readings were delivered, including the ballad Sea Fever by the English poet John Masefield.
Skipper Darren Ladd said the burial was "one of the hardest days of my life" and that Young will be "sadly missed".
He said: "Sarah was a valued crew member and amazing victualler.
"On deck she was fearless and could often be found at the bow wrestling with headsails, or up the mast wrestling wrapped spinnakers, even below decks wrestling crew to protect the biscuit ration. She was a great wrestler, never lost a biscuit.
"The crew stood on deck with all the courage and dignity we could muster, read a few of Sarah's favourite prayers and poetry, before holding a minute's silence. The ceremony was ended with a beautiful traditional Zulu song sung by our Sapinda Rainbow Ambassador, Charlotte.
"Today has been one of the hardest days of my life. Never under-estimate the value of friendship and of team spirit. The support via email has been over-whelming and absolutely invaluable. Life is finite and often far too short.
"Sarah was an adventurer and lived life to the full. She died an adventurer's death battling the elements circumnavigating the globe. I wish we could have said goodbye properly, we all do. The ceremony was for Sarah on behalf of all those that were fortunate enough to know her."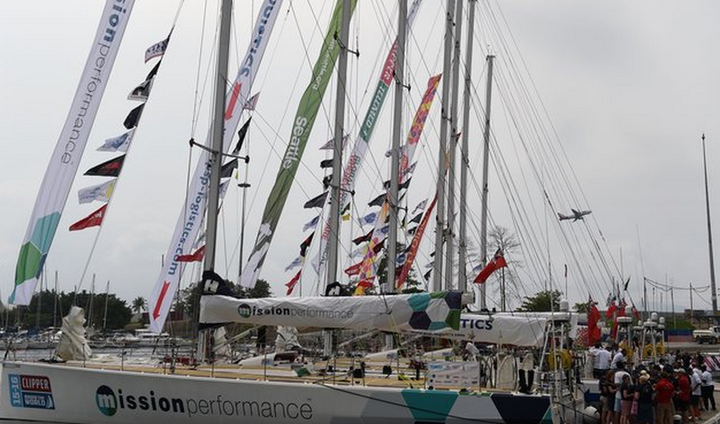 As she was laid to rest by her team, sailors aboard the other 11 yachts gathered together on their individual vessels and marked the solemn moment with a minute's silence.
Organisers said the decision to bury Young at sea was made after consultation with her partner, friends, family and the crew.
A doctor, medical advisers and the Maritime Coastguard Agency gave guidance to go ahead with the burial due to the length of time it would take the yacht to reach the closest landfall.
Young died after being washed overboard while untethered at around 1.44pm on Friday. The clipper was sailing through rough weather in the mid-north Pacific on its way from China to Seattle.
She was recovered by crew mates who tried to resuscitate her but she never regained consciousness, a race spokeswoman said.
"Couldn't have picked a better way to say goodbye to Sarah""
Race organisers said: "We appreciate that this will be a difficult and emotional time for the crew, the entire fleet and the whole Clipper Race family.
"Our thoughts remain with them all and with Sarah's partner, family and friends at this difficult time."
Young's parents are both dead and she has no siblings. Race organisers said they have been in touch with her elderly aunt in New Zealand, who gave the ceremony her blessing.
Friends of Young, who was director of Bespoke Establishments, which helps manage properties for wealthy clients, said they are "heartbroken" at her tragic death.
Lucie Ward, a friend of Young, told the BBC they "couldn't have picked a better way" to "say goodbye to Sarah".
She said: "Knowing how much she was loving the experience the challenge and the adventure, I can't think of a better way for her to have left the boat really.
"She was with the people she loved. She adored her crew and her skipper. I think it was perfect."
Andrew Ashman, 49, from Kent, was killed on the yacht after being knocked unconscious while sailing off the Portuguese coast last September.