The chef invited his favourite chefs to cook a selection of delicious-looking dishes, but the best bit was definitely the phone-in.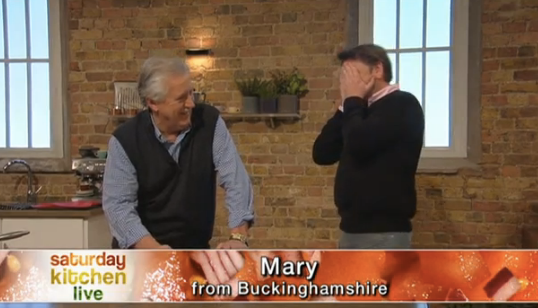 Each week, James takes calls from viewers with cookery queries, and as it was last star turn as host, the callers weren't just any old members of the public.
Instead, the presenter heard from people such as Mary from Buckinghamshire. Which was Mary Berry. Mary. Actual. Berry.
And naturally, she had a saucy question about a soggy bottom, which you can hear her ask in the clip above.
Other callers included Galton from Norfolk - that would be top chef Galton Blackiston - and Michel from Bray, who was, yes you guessed it, Michel Roux Jr. Amazing.
Related