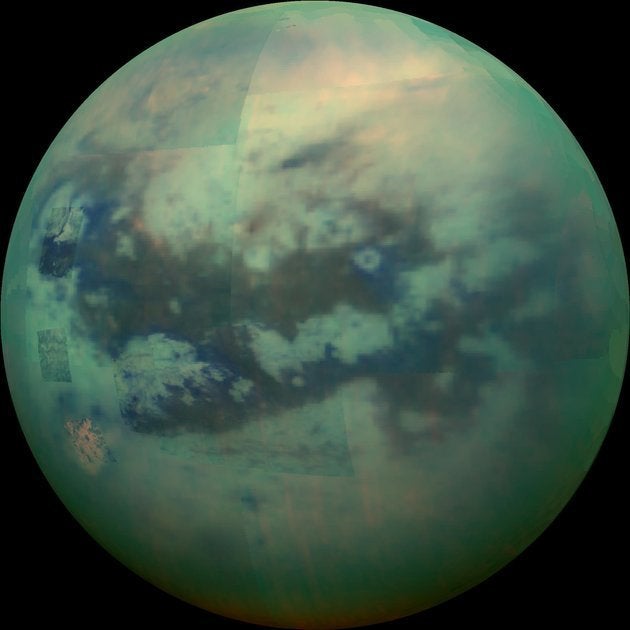 It is not water however that flows on the surface of Titan, but pure methane.
That said, the way Titan behaves is still remarkably similar to our own planet, prompting scientists to ponder a bit outside of the box.
When searching for alien life both inside our solar system and in the wider universe, one of our biggest requirements is that it fits in without our perfect model of the 'Goldilocks Zone'.
This is a special band which exists at a certain distance from a star and allows what we would perceive to be conventional alien life to start forming. It unsurprisingly comes with the understanding that there would be water.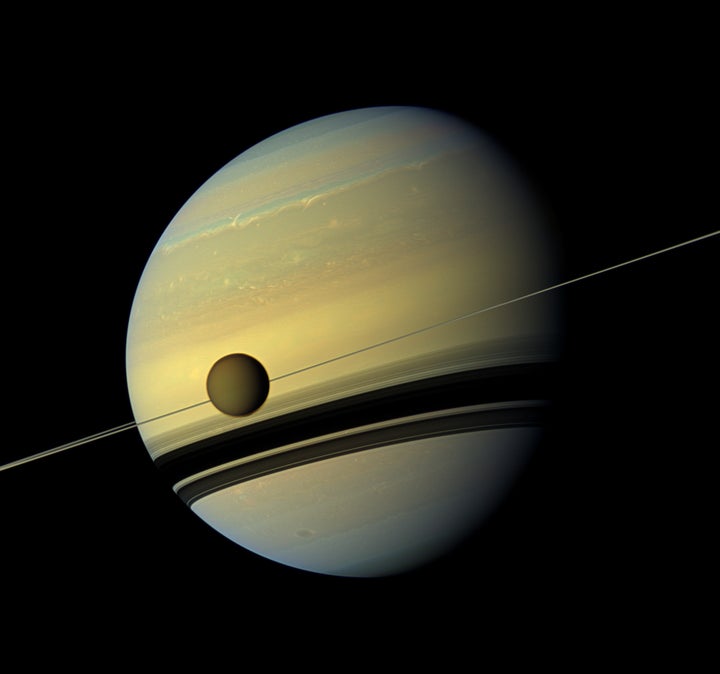 By taking a closer look at Saturn's largest moon Titan, the scientists were able to create a simulation which implies that the large quantities of hydrogen cyanide in Titan's atmosphere could start chaining together to form polymers.
These polymers could then, in theory, absorb light through Titan's thick atmosphere and even create energy.
If true, this could kickstart a search on Titan's surface for these polymers and hopefully provide us with our first glimpse of 'life' outside of Earth.
Meet Titan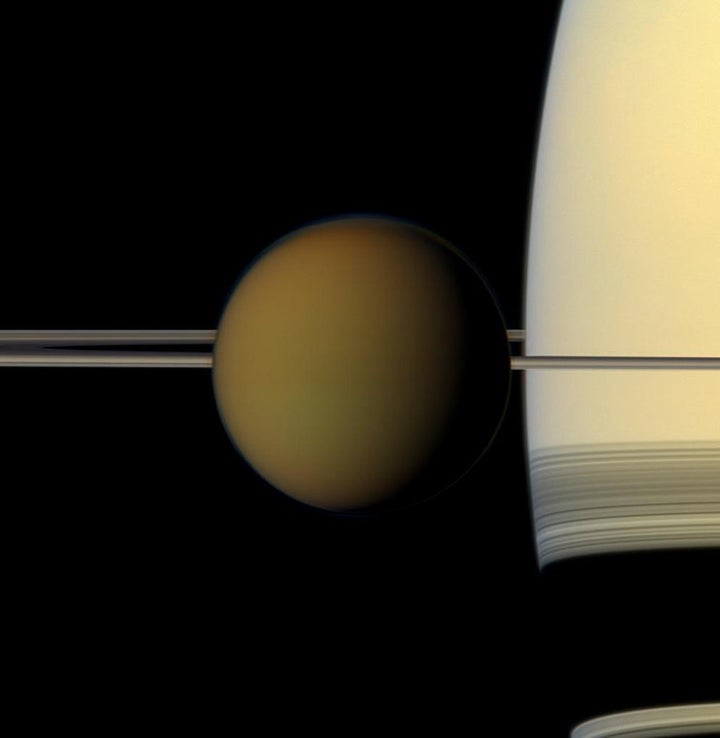 This true colour image is what we would see if we were ever to visit Saturn's largest moon.
Beneath that thick fog though hides a fascinating planet which shares in many respects some of the same landscape features as Earth.
Unlike Earth however a season on Titan lasts 7.5 years.
Scientists also believe that in between these vast oceans and lakes of methane there are dunes. These won't be made of sand though, instead Titan's dunes are made of solid water ice coated in hydrocarbons that we believe fall from the atmosphere.
They're massive as well, over a mile wide and hundreds of miles long. If that wasn't enough they're steep, reaching up to 100m in height.
NASA's Most Famous Images: