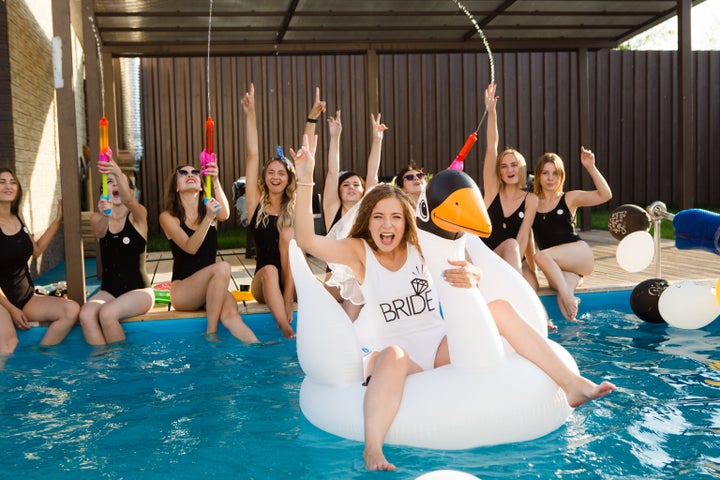 To fly or not to fly, that is the question. A growing number of brides and grooms are having their hen and stag dos abroad – and people aren't happy about it.
Almost two-thirds think having these parties in a different country is too long, too expensive or involve too much travel. And when you hit your late 20s and early 30s – a.k.a permanent wedding season – multiple celebrations can eat up your annual leave and entire holiday budget.
Just under half of all flights taken by men aged 20-45 in 2019 were for stag dos, according to the research commissioned by environmental charity Hubbub, while just over a third of flights taken by women in the same age group were for hen dos. These increasingly extravagant affairs are leaving many with a sour taste – a third of the 2,000 people surveyed said they've felt resentful towards the bride, groom or trip organiser.
Although some people have doubted the stats, it got us thinking, nonetheless, about how to turn down an invite. After all, what happened to a good old knees up in your hometown with your nearest and dearest, eh?
Weddings are meant to be happy times, so how do you keep everyone smiling if you can't afford the trip abroad, can't get the time off work, or simply don't want to go?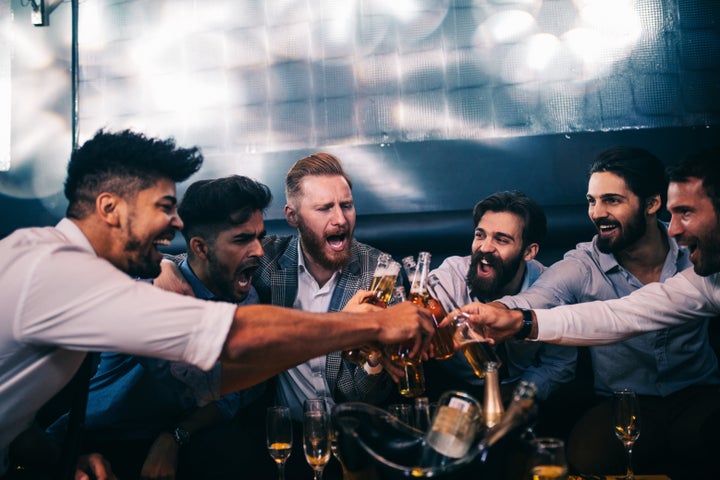 Etiquette consultant Julia Esteve Boyd says you're well within your rights to turn down an invite – even from a close friend – but it's best to do it in person.
By doing it face-to-face, she says, you can make sure your friend understands your reasoning. "Sending a text could look like a brush off. If face-to-face is not possible, give them a call instead," she says.
And when it comes to explaining why you can't go, Boyd recommends being as honest as possible. "Kindly explain that you can't afford it or have other commitments," she says, "or you could even say, 'You know I don't feel comfortable at these parties but I'd still love to celebrate with you another time.'"
Suggest something simple like a quiet drink or a dinner out, she adds, just to show you care. This is something William Hanson, executive director of The English Manner etiquette school, advises to do, too. He says offering an alternative, low-key treat for your friend can soften the blow.
"There is no need to feel too guilty if you say no," adds Hanson. "I have a blanket policy with friends and relatives that I won't attend any evenings of debauchery but I will take the bride or groom out for dinner to mark their new stage of life.
"This way seems less churlish and the bride/groom do usually admit they enjoyed the quieter, more intimate affair better than being tied to a lamppost in Prague."