Schools could be closed for three months under Boris Johnson's plan to tackle coronavirus in the UK. And some have already closed because of the outbreak of Covid-19.
So what do parents need to know if it happens to their child? Here are the childcare rights you have if their school is affected by the virus.
Why are schools closing or sending pupils home?
The schools that have closed so far have largely done so as a "precautionary measure", either because they have pupils or staff who've been in contact with a suspected case, or they've travelled from an area with a high number of cases.
However, Public Health England (PHE) said its general advice is not to close schools. Health Secretary Matt Hancock urged schools not to close unless they have a confirmed case of the virus.
Some children are advised to stay home to self-isolate, however. The latest government advice says people who have returned from category 1 specified areas in the last 14 days should self-isolate – and "this includes avoiding attending an education setting or work until 14 days after they return".
People who have returned from category 2 specified areas in the last 14 days are advised to stay at home if they develop symptoms. "All other pupils or students and staff should continue to attend school or university, including their siblings attending the same or a different school (unless advised not to by public health officials)," the government site adds.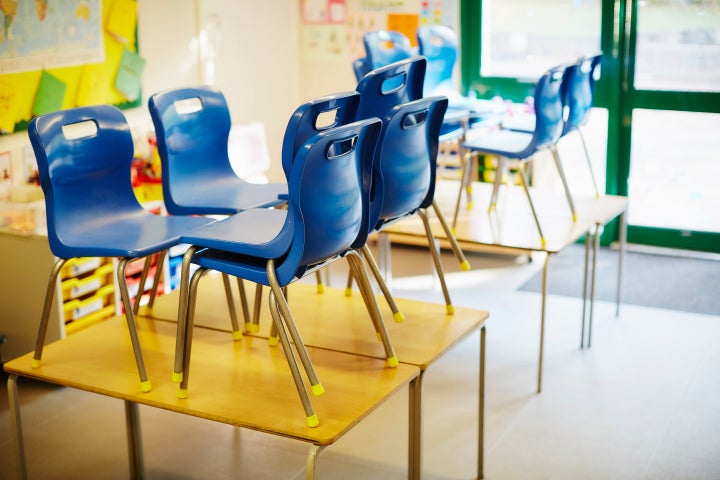 Can parents take time off if their child can't go to school?
It's important to remember only a small number of schools are currently affected by closures. Nevertheless, some parents may be concerned about childcare implications if the virus continues to spread.
Matt Bradbury, an employment expert at Citizens Advice, says if you're an employee, you have a right to take leave called 'time off for dependents' by law. "This is a right to take 'reasonable' time off to take care of an emergency relating to a child or other dependent, including school closures, for any reason," he tells HuffPost UK.
What counts as 'reasonable' depends on the circumstances. Coronavirus is a very new challenge experienced by schools, parents and employers, so there isn't a set rule for it.
"This right is intended to cover short-term time off, to deal with the emergency and make other arrangements to cover it – for example arranging for a relative to look after a child so that you can return to work," Bradbury explains.
This type of leave is not intended to cover long periods, he adds, so it may not cover you if your child's school closes for a full two weeks.
The longer you take off, the less likely it is to be seen as 'reasonable', Bradbury explains. "Longer periods are only going to be reasonable if you can show there were no other reasonably workable options, and you had to look after your children yourself."
Will parents get paid for time off?
This will depend on your workplace.
"The statutory right is to unpaid time off," explains Bradbury. "Your contract may include a term, or your employer might have a policy, that gives you paid time off in an emergency, so you should check these. A reasonable employer may pay you for a short period of time off, even if it's not a contractual right."
What other options do parents have?
If your child's school, nursery or other provider does close, it may be able to recommend another provider that could offer emergency childcare, says the Professional Association for Childcare and Early Years (PACEY).
"This would be advised at a local level and we would recommend parents talk to the setting and the local authority/health team for support," a spokesperson tells HuffPost UK.
"If parents are worried or have questions around coronavirus, they would be encouraged to check the latest government advice and discuss their worries with their childminder."
Alternatively, Bradbury recommends seeing if you're able to work from home, change your shift pattern, or take annual leave.
"You can't be sacked or subjected to bad treatment because you've taken time off under this right if [you] took 'reasonable' time off and notified your employer properly," he says. "This is not the case if you're an agency worker, for example, who doesn't have the same protections."