A Scottish fancy dress company has been shamed for selling 'Taliban terrorist' costumes which a war veteran has said are in "bad taste".
Morph Costumes are selling the costume, marketed as ideal for "brave people who like to take a risk", for £28.49.
The Daily Record said the Edinburgh company's latest offering has angered war veterans, who want partygoers to boycott the design.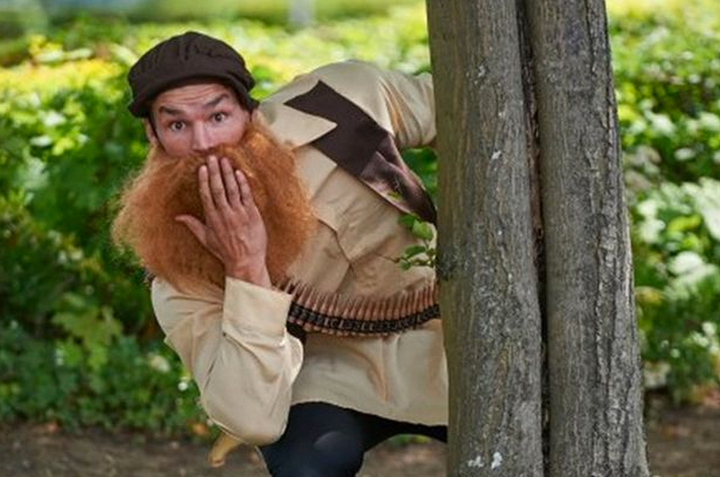 Captain Doug Beattie, who retired after 27 years in the Army, told the newspaper: "It's in extremely bad taste in two ways. It's in bad taste for the families of loved ones lost in Afghanistan and in acts of terrorism like the recent events in France."
Beattie, who won the Military Cross in 2006 for bravery while serving in Afghanistan, called on other fancy-dress shops to refuse to sell or hire out the costume, and for the public to boycott shops selling them.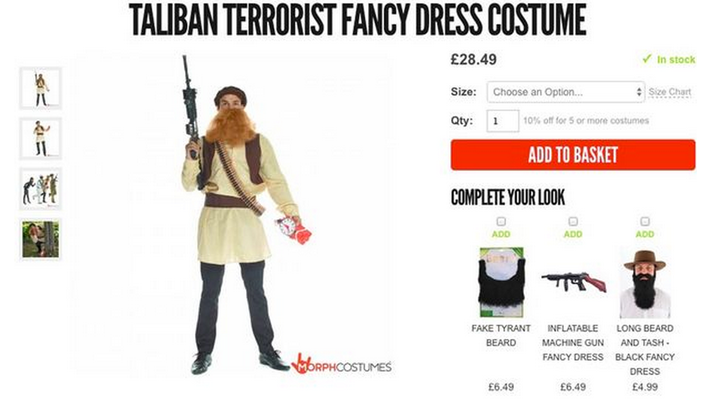 According to an online advertisement for the costume, it comes with a "shirt, waistcoat, hat and bomb belt".
Partygoers can "complete the look" by buying an inflatable machine gun and "fake tyrant beard" from the site.
The Edinburgh company further states on its website: "This Taliban fancy dress costume is for those brave people who like to take a risk with their costumes.
"There is nothing funny about the Taliban but if someone has the guts to dress up as one of them, then we have to salute them."
Morph Costumes were founded by brothers Ali and Fraser Smeaton and their flatmate Gregor Lawson in 2009. The company is yet to comment on the costume controversy.