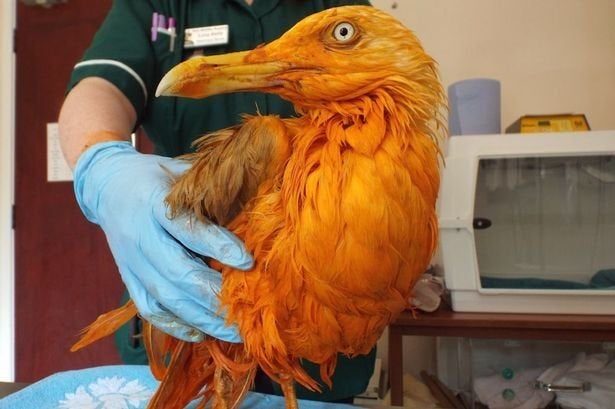 A hungry seagull was left bright orange after falling into a vat of waste curry outside a food factory on Monday.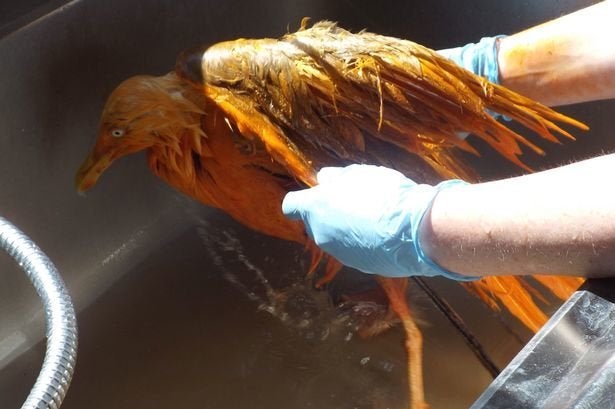 "The strong curry aroma actually hit us before we opened the box," veterinary nurse Lucy Kells told Solent News. "It was absolutely overwhelming and I thought 'that smells fantastic'."
"We had to give him a shower and clean him with washing up liquid. Surprisingly, he was actually very well behaved. The gull is doing great now - he still smells a little of curry, but he is now much whiter."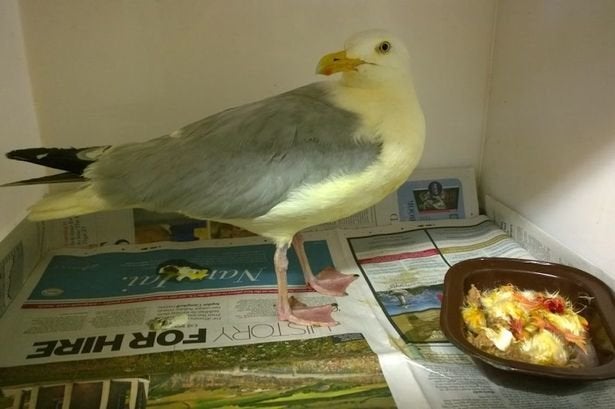 It's thought the bird became trapped because the curry was too thick for him to fly away.
Popular in the Community