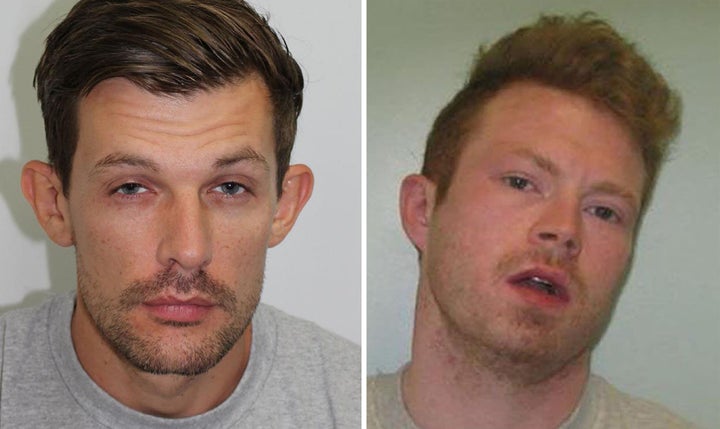 The second of two inmates who escaped from Pentonville prison has been found, almost one week after his bid for freedom.
James Anthony Whitlock, 31, who broke out of the north London prison with a fellow inmate on November 7, was arrested at an address in Shepherd's Lane, east London, at 4.30pm, the Metropolitan Police said.
He made the escape with convicted attempted murderer Matthew Baker, 28, who was allegedly discovered on Wednesday night with a broken leg hiding under a bed at his sister's house in Ilford, east London.
Scotland Yard launched a manhunt for the men after their escape was discovered shortly before midday on Monday.
According to reports the cellmates' beds had been stuffed with pillows to make them look like they were sleeping.
The pair are said to have used diamond-tipped cutting equipment to cut through bars before scaling a perimeter wall to freedom.
Whitlock was detained for being unlawfully at large, the Met said.
Two further men, aged 48 and 19, were also arrested at the address on suspicion of assisting an offender.
All three were taken to a north London police station, where they remain in custody.
Fellow escapee Baker was taken to hospital following his arrest on Wednesday, where he remains, Scotland Yard added.
His 21-year-old sister, Kelly Baker, appeared at Highbury Corner Magistrates' Court earlier this week accused of harbouring him and buying him hair dye to change his appearance.
A 33-year-old man and 24-year-old woman were also arrested on November 9 and 10 respectively on suspicion of assisting an offender, and bailed pending further inquiries, police said.