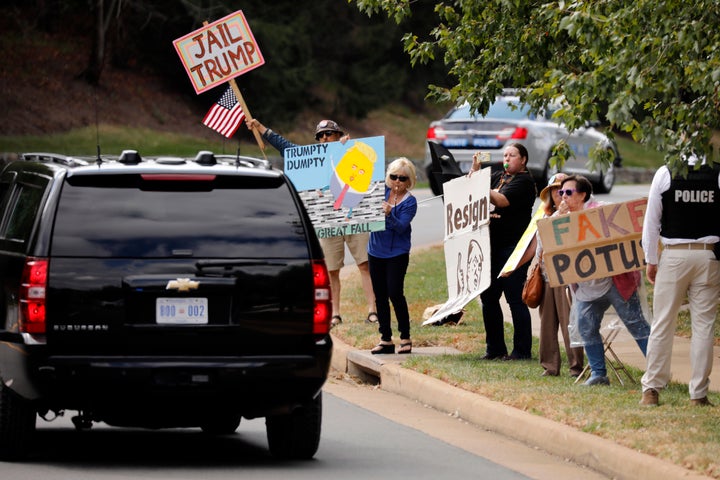 A second whistleblower has come forward with information against Donald Trump, lawyers at the forefront of the impeachment case surrounding the president have said.
Mark Zaid, who is representing the first whistleblower to raise concerns about the US president's dealings with Ukraine, told ABC news that the second individual was also an intelligence official and they had spoken to the inspector general.
The source reportedly has firsthand knowledge of a number of allegations levelled against Trump in the original complaint and has been interviewed by the head of the intelligence community's internal watchdog office.
The New York Times reported on Friday that a second person was considering coming forward with "more direct information" concerning details of the now-infamous call between Trump and Ukrainian President Volodymyr Zelensky on July 25.
It is not yet known whether this person, and the person who came forward on Sunday, are the same individual.
The original allegation that Trump had attempted to push the foreign power into investigating political rival Joe Biden and his son Hunter, and that senior White House officials had then attempted to shut down records of the call, has since sparked an impeachment inquiry.
The existence of the second whistleblower is significant, as their existence could severely damage Trump's claim that the original complaint was "completely inaccurate".
If it is proven that Trump asked a foreign power for help with winning an election then it would mean the president had broken the law, which could lead to his impeachment – though this would not necessarily mean the president is removed from power.