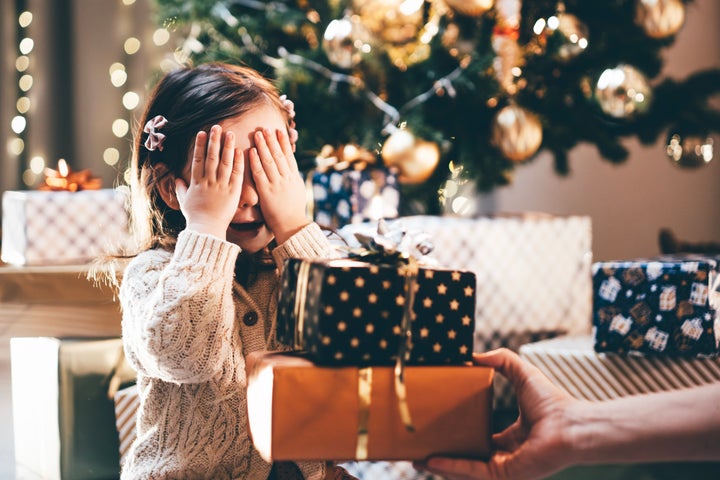 Christmas is expensive, especially when your kids decide they want a doll's house or Lego set that's got a three-figure price tag.
With the cost of living crisis showing no signs of cooling off anytime soon, parents have been getting creative with ways to spend less on Christmas gifts at this time of year.
One mum in particular confessed to buying secondhand gifts for her children – but wondered whether she was being "tight" for doing so.
She took to Mumsnet to explain that her children – aged six and eight – are "massively into a particular doll brand and their items are at the top of their Xmas list". But she added: "[The] Problem is, everything is so so expensive!"
The parent said they'd picked up a bundle of the toys on Facebook Marketplace, all in great condition, but not new in boxes.
"I've got more than I'd be be able to buy them new, but am I being a tight Mummy?" she asked, before requesting parents' tips on how to present the toys to her children on Christmas Day.
Is it bad to buy secondhand toys for children at Christmas?
Parents seemed to be in unanimous agreement that buying secondhand is not tight nor a problem – in fact, many highlighted how it's a great way to get more for your money given the cost of living crisis.
"I buy almost everything secondhand as it's kinder to the planet," responded one parent. "There's no shame in it, plus kids are excited about what they're getting, not what it's in! Recently I've taken to wrapping gifts in cloth bags I sew using playfully patterned and coloured cotton (I recycle bed sheets)."
"We did. A huge pile of Brio for almost nothing. Have done with Lego too," added another. "Could the doll and accessories be posed and covered with a piece of material and then unveiled?"
Another respondent suggested children hate waiting for toys to be unboxed, so it's no big deal. "Can you set the dolls up in some scene under the Christmas tree? Or peeping out the top of the stocking?" they asked.
"Honestly they'll be so excited to see the toys they won't even notice they're not in a box. Kids hate the fact they have to wait a while to play with the toy while all the packaging is opened anyway."
Gumtree
research suggests parents buy eight new toys (per child) on average each Christmas.
Yet when the preloved website asked kids whether they would actually care if an item is secondhand or new, more than half (55%) aid they wouldn't mind. What's more, nearly a fifth (18%) said preloved gifts are "cool".
For those who are worried about the lack of boxes, 52% of children said they'd find it hard to work out if a gift was secondhand or not.
And if you're worried about them finding out, parents who've been there, done that and got the (secondhand) t-shirt, suggest it's best to just be honest about it.
One explained: "I've always been honest with mine about buying secondhand. They're now 13 and 10 and know most of their clothes are secondhand – they're often designer or very desirable, so this is the only way I can afford them. I bought most of their toys secondhand for as long as I could. Playmobil and Lego last several lifetimes.
"They know it's better for the environment to do this and mostly really like it. They also more appreciate the new things they do get."
If you do buy secondhand, you could save an average of £20 per gift, according to Gumtree.
What's more, there seems to be a growing trend for secondhand gifting – as evidenced by the sheer number of parents who revealed they too buy secondhand Christmas gifts.
Last year, Vinted revealed 38% of people had gifted someone a preloved item over the previous 12 months and 65% were considering doing so in the next 12 months. So, go forth and thrift!