Secret Cinema has revealed their next experience, stating plans to team up with Netflix for a season of Stranger Things events this winter.
For the first time ever, the company will create an event around a television show instead of a film, that will excitingly "introduce new storylines, characters, locations" as well as "revisiting much-loved narratives and fawned over fan moments concerning the pupils of Hawkins High School".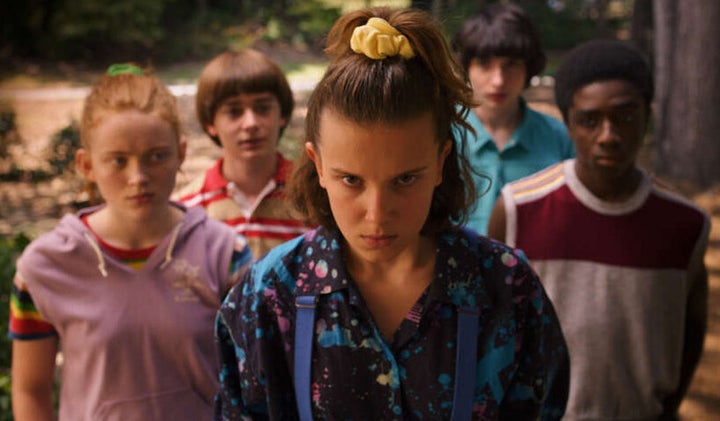 A press release announcing the news adds: "This revolutionary new concept will give audiences more time to explore its playground of performance, with deeper immersion, participation and storylines."
Matthew Bennett, the event's creative director, says: "The Duffer Brothers have deftly created such a mesmeric collage from the '80s, it is an honour for Secret Cinema to be able to take that vision from their screen and recreate it as a hyper-real, 360 degree living and breathing world.
"The '80s palette of sounds, scenes, culture, characters and clothes we have to play with is mind-blowing.
"This collaboration between Netflix and Secret Cinema will throw our audience head first into our most immersive experience to date."
The experience will begin taking place at a secret London location from Wednesday 13 November.
Tickets which start at £49 plus booking fees, will go on sale at midday on Tuesday 28 May.
The first series of Stranger Things became an instant hit when it arrived on Netflix back in July 2016, making instant stars out of its young cast.
A second set of episodes followed in 2017 and a trailer for the third, titled A Summer In Hawkins, debuted earlier this week. Watch it below…