A mum was horrified to discover strangers had been watching her children in their home - through a security camera in her twin daughters' bedroom.
The mother, identified only as Jennifer, learned someone had been streaming footage from the camera she'd installed.
"People are watching my kids in their home, dressing, sleeping, playing," the mum from Houston, US, told local station KTRK.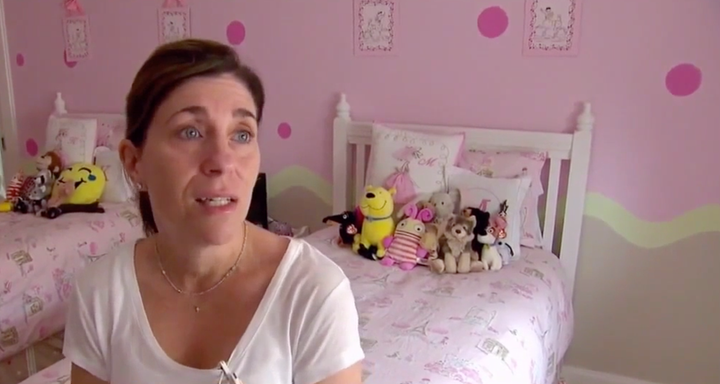 Jennifer was alerted to the stream by a post in a Facebook group for Houston mothers.
She told Click2Houston: "I have cameras to protect my kids and I kind of feel like we failed them.
"We didn't protect them. We actually put them in harm's way."
The post was written by Shelby Ivie, who lives more than 2,000 miles away in Keizer, Oregon, who found the video on an app called Webcams Viewer, according to ABC.
Webcams Viewer purports to offer users the ability to watch footage from more than 11,000 cameras worldwide.
The app's iTunes description reads: "Enjoy viewing and remotely physically controlling thousands of live real time video streaming CCTV surveillance and security IP cams and webcams all over the world right from your iPhone and iPad.
"Watch almost every place on Earth."
In an attempt to track down the family in the footage, Ivie posted on Facebook groups for Houston mothers.
"I was in tears, thinking of the violation [Jennifer] must feel," she said.
A security company was able to track the hack and believes it originated from a video game one of Jennifer's daughters was playing.
Jennifer has now improved her family's online security and her eight-year-old daughters are no longer allowed online.
Make sure you change the default password for all internet connected devices, to stop someone accessing

it

.

Make sure you install any updates to the software installed on the device.

Make sure that your Internet router or modem is secure (i.e. change the default password and install updates), since this is how the device will connect to the Internet.