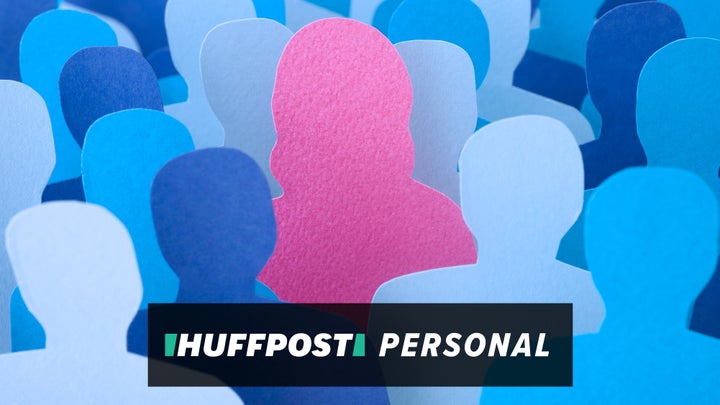 It appears I have a rather unique talent: I'm a 30-something single woman travelling the world, running high-end orgies.
It's a career that really emerged out of nowhere – when I organised 'a little party' for my then-boyfriend (best girlfriend in the world, right?), I had no idea it would turn into a huge career move. But here I am – and I wouldn't swap my life with anyone.
I never wanted a 9-5, and to be quite honest I got sacked from most of my jobs. I was a dreamer, my mind would wander and I couldn't just sit still and focus. Having a boss look over my shoulder every five seconds really wasn't for me – something always niggled at me to do something crazy.
So I left my job, not to mention my then-boyfriend, to pursue my dreams. I flew to Asia to help open a friend's new bar, lying (of course) that I was an experienced bar manager. And I ran it pretty damn well, eventually heading the bar's events and marketing team! Turns out I'm a natural hostess...
In Asia I also found a new man. Both kinky, we began attending naughty parties together. When I say naughty parties, yes, I mean orgies. We felt our home sex life of the odd threesome wasn't fulfilling our sexual needs and we wanted to do things on a larger scale.
"I was ready to do something fun, that something crazy I'd always wanted. I was already deep in this lifestyle, and wanted to spend more time around these people..."
Travelling and meeting new people was a wonderful, liberating feeling. We would only attend the best parties, where ticket prices were hefty but totally worth it. We rubbed shoulders with doctors, celebrities and all manner of highly respected folk. Instantly, I fell in love with the lifestyle.
The boyfriend's birthday came round one year and, as a surprise, I decided I would host our own party for the first time. I invited only a small selection of friends we'd met along the way, but (fortunately in this industry) that number didn't stay down for long: we ended up with about 40 people in our hotel suite. I didn't mind, and heard no complaints from the fella either.
"So Sarah, when is your next party," a friend asked shortly after. Their question sat in my head for days and days. They were right – when would I host again? I resolved then to turn my apparently fabulous hosting skills into a career.
Luckily, I realised I'd attended so many erotic parties at that point I had met a lot of people – with these contacts it was easy for me to get a party together. After working in jobs that never really satisfied me, I was ready to do something fun, that something crazy I'd always wanted. I was already deep in this lifestyle, and wanted to spend more time around these people: all not just super cool and sexually liberated, but simply a joy to be around.
I didn't feel at all scared about starting this new path – in fact, I was excited to share this freeing, fun experience with the world. It was as simple as starting a website, setting a date for my first party in London at an opulent members club with some friends I'd already met along the way, and suddenly business was flying.
But I realised I couldn't keep a happy medium. Although my parties were thriving, my relationship was dying. So I walked away from him. And since then, I've hosted parties in the UK, America, Asia and a few places in Europe, where I spend my time finding hotel suites, mansions or yachts to rent, and begin the three months of planning it takes for a party to come to fruition. Vetting always takes time – it's all well and good spreading the word and dropping hints, but a lot of people think it's very easy to apply. It isn't at all! I vet every attendee thoroughly online: check them out on Google and social media, always call them directly for a preliminary chat, and building a database of guests from there. It sounds a lot but, honestly, this career change was the best fun I'd had in ages. In fact, it didn't feel like working.
"When I host, my clothes are on and I am actually working – making sure everything is running smoothly, just like any event… except everyone is naked."
Tickets aren't always cheap. Depending on the size and effort I have put into a party, the ticket price will vary. For a small gathering with no entertainment, just drinks and a secure place to play, I charge around the £100 mark. For a party on the more elaborate side, where we hire a humongous location, burlesque dancers, a bar, the full works, ticket prices, naturally, increase.
I get such hate from people who do not understand the lifestyle and call me a 'whore' – but they don't understand what I do. I'm not sleeping with people's partners, I run these evenings professionally so when I host, my clothes are on and I am actually working – making sure everything is running smoothly, just like any event… except everyone is naked.
I think I have always been inspired by the attitude towards love and sex in the '60s – there wasn't really any shame then. People were happy and liberated, and they danced like nobody was watching. In that same way, I love the feeling of doing something and not caring what the world has to say.
There's really nothing to fear if you want to attend a party like this. All you have to be aware of is your comfort in seeing other people naked, and of course being seen naked yourself. But let me assure you, when everybody's naked; nobody is. It's impossible to feel embarrassed when you're just like everyone else in the room. No matter what you are doing as a job, or however you choose to work on your passions, I've learned to never be afraid to experience a party if you're curious.
As soon as people find out what I do, I feel like they are always so embarrassed to ask me questions. I see them trying to ask things discreetly. But why be discreet? Do you think this should be 'taboo'? The safe spaces we create are about releasing you from the stress of modern day society, in which people will judge you for having sex with another person. If you ask me, that's as real as it gets – and there is nothing wrong with living out your sexual fantasies. In that way, this lifestyle has changed me for the better and I feel great for giving people what they want: a safe place to play and be themselves, let go from all their inhibitions.