It was a daring jailbreak but not quite as we know it.
Prison CCTV footage has revealed eight shackled inmates breaking through a locked door… to come to the aid of their jailer who was suffering an apparent heart attack.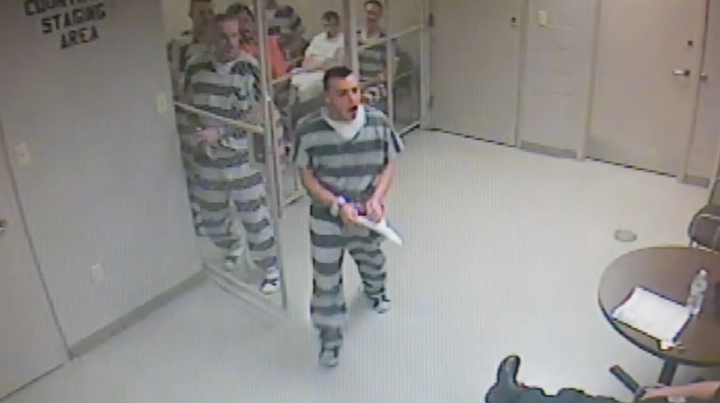 Kelton and the other inmates were able to break out of their holding room and, upon realising the guard didn't have a pulse, began screaming and banging on doors to summon help.
The gesture – largely credited with saving the man's life – was not without risk for the men, who feared the guards would suspect a fight and come with their guns drawn.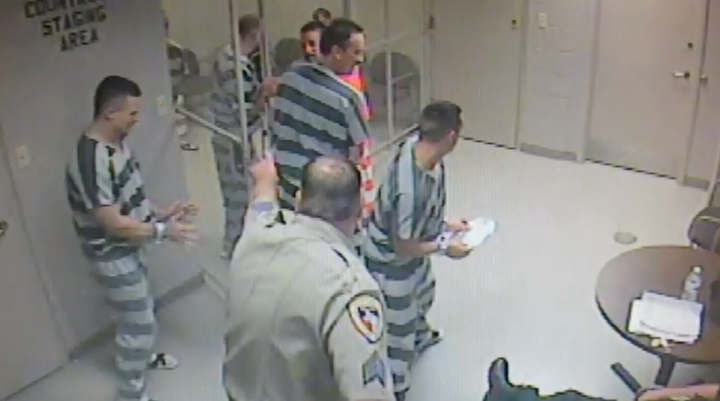 Luckily, officers arrived and began administering CPR while calling for medical help. The guard, who has not been identified, is expected to return to work next week.
Kelton added: "I watched him die twice. It never crossed my mind not to help, whether he's got a gun or a badge.
"If he falls down, I'm gonna help him."