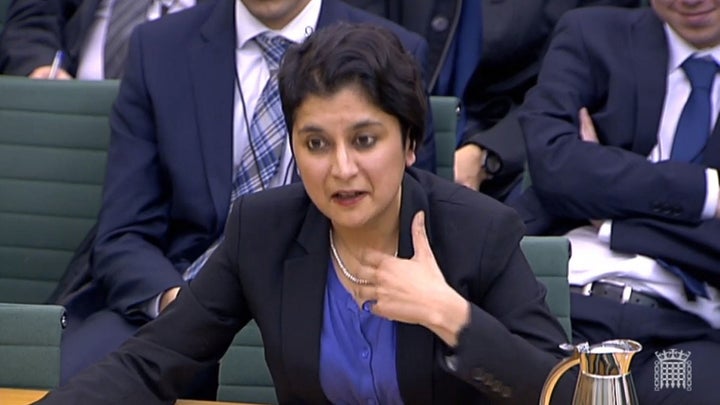 The former director of civil liberties group Liberty dismissed claims that she was not fully independent, as she revealed that she had joined Labour on the same day she was appointed to review allegations of anti-Jewish conduct within the party.
Formally launching the probe, she announced that it would be completed by the end of June, telling HuffPost UK that she didn't want it to end up like the Chilcot report or other lengthy investigations.
The inquiry will have just three weeks from its June 10 deadline for evidence submissions until it is completed. There will be no cross-examinations, no evidence sought from Ken Livingstone and just 'two or three seminars' for public discussion, she said.
Chakrabarti said she had joined Labour on April 29, to prove to party members that she had "their best interests and values at heart".
Asked if her party membership risked making the probe less impartial, she replied: "I'm not qualified to answer questions on the Warsi inquiry into allegations of Islamophobia in the Conservative Party. Is there one? No there isn't.
"I do hope that this inquiry and its findings set the kind of standard that all democratic parties might seek to follow."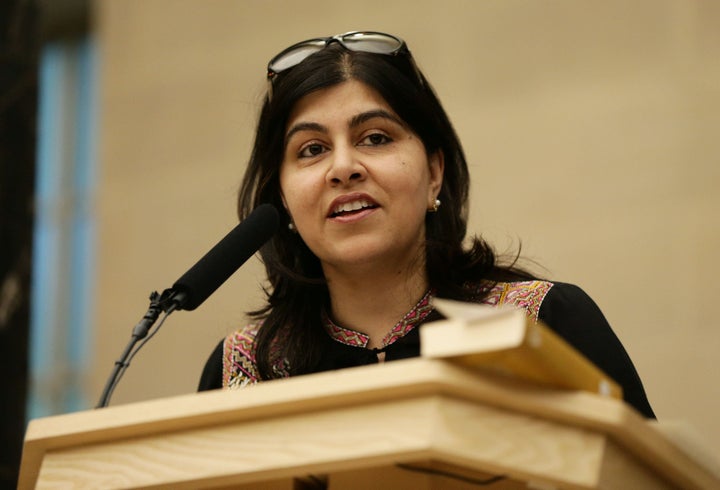 Baroness Warsi has slammed her own party's campaign against Sadiq Khan in the London Mayor race, claiming it undermined its emphasis on alleged links to 'extremists' was "dog-whistle, nasty politics".
Warsi had made clear her unease at the tactic of attacking Khan for sharing platforms with Muslim clerics and at the language used by Zac Goldsmith and others.
Chakrabarti was unabashed about having joined Labour just three hours before her appointment to chair the anti-semitism inquiry was announced last month.
"I was appointed by the Leader of the Labour party. I consider myself to be working for, and in the best interests of, the Labour party," she said.
"I consider myself to be independent. I don't think myself to be any less independent for making it absolutely clear that I share the values of the Labour party constitution. It's a judgement call… I just wanted to be honest.
"It was my judgement as a Labour supporter who had previously not been affiliated to any party."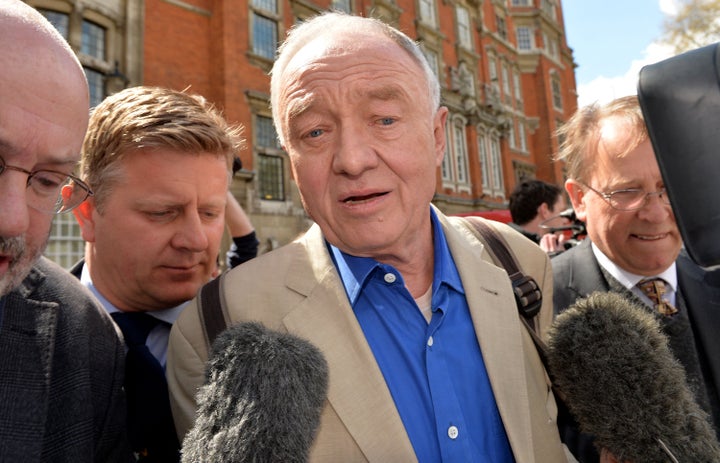 Chakrabarti stressed that she did not want her inquiry - whose findings "will be mine and mine alone" - to cut across or interfere with separate investigations such as the NEC's into the conduct of Ken Livingstone.
The former Mayor of London was suspended after he claimed Adolf Hitler was a Zionist "before he went mad and murdered six million Jews".
Chakrabarti said: "I will not positively solicit a submission from him because I don't think it's fair given his position pending an investigation."
Jeremy Corbyn will, however, be invited to appear to give evidence.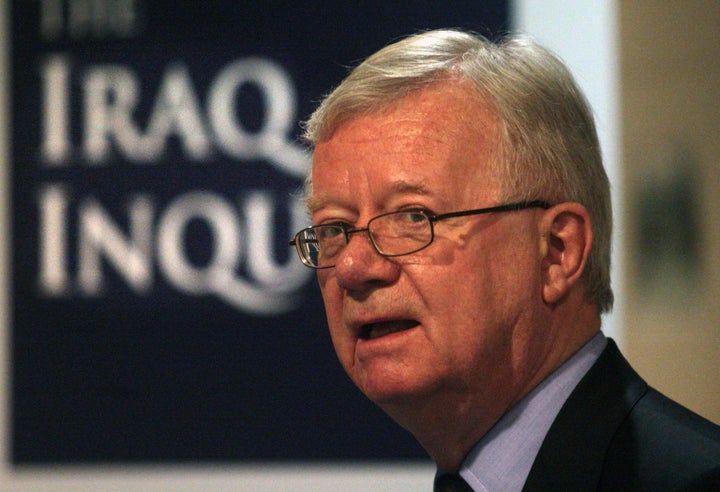 Pressed on why her inquiry would be so short, Chakrabarti made clear she did not want a repeat of the Chilcot Inquiry, which will only be published this summer, six years after its evidence sessions ended.
"You can tell from the timescale that this is not comparable with some formal judicial inquiries of recent years…It will be interesting to see whether we can get ahead of some of those inquiries that are still pending.
"It's not a question of calling judicial hearings with people represented by counsel, examinations and cross-examinations and so on.
She added that the main work would consist of gathering material, rather than public hearings.
"It is primarily an attempt to solicit submissions from members and supporters of the Labour party on the one hand, and members of the minority communities who are particularly affected. That evidence will will receive ideally by email.
"In addition to that, we have a duty to follow up on particular submissions in writing and in person. Being sensitive to the material that comes in, we propose perhaps two or three seminars that allow for public discussion or debate around the issues."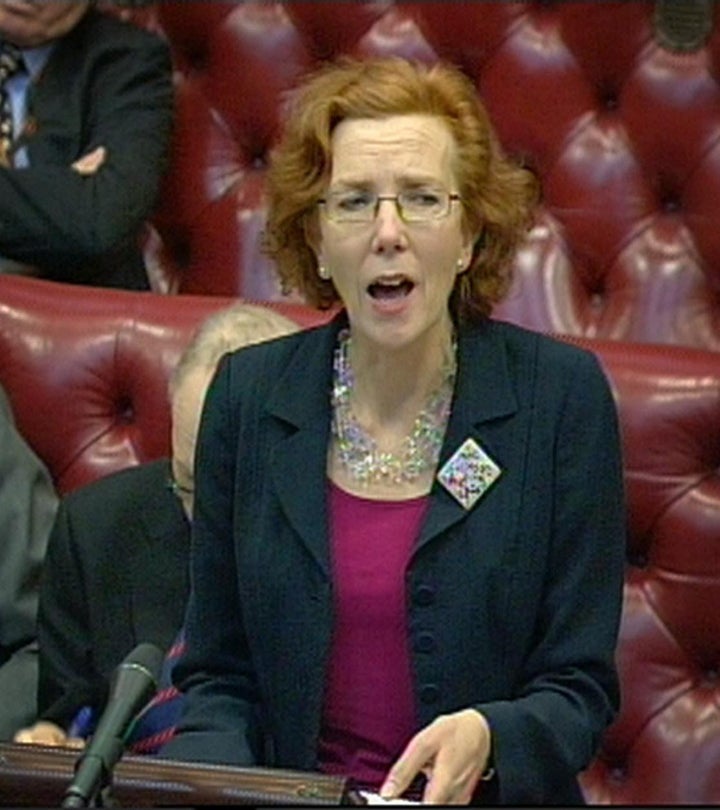 Inquiry vice chair Baroness Royall revealed that her separate report into allegations of antisemitism among Oxford University Labour Club members would be presented to party's National Executive Committee on Tuesday and then made public.
Chakrabarti confirmed that Labour's code of conduct was expected to be reformed by the NEC this week too, to provide tougher treatment of those with anti-semitic or other racist views.
But she said that she hoped to further update the code once her report was ready by June 30.
Chakrabarti announced a deadline of June 10 for submissions to her inquiry, meaning there will be only three weeks for any hearings or evidence sessions with witnesses.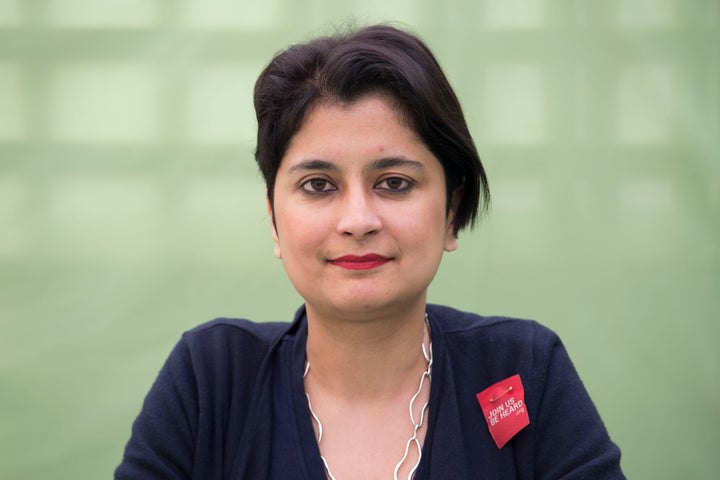 There have been claims of dozens of suspensions of party members for anti-Jewish conduct, from individual members to councillors and Ken Livingstone temporarily excluded from the party for remarks they have made.
Asked by HuffPost UK if she was prepared to extend the deadline should there be an avalanche of material, Chakrabarti replied: "I think it would be very dangerous for me to talk about delaying the inquiry.
"The history of inquiries, public and others in this country is too often there has been an issue of delay.
"I am ambitious and hope to report on time by the end of June."
When asked if she had been attracted to join Labour by Corbyn's leadership, Chakrabarti said: "I joined a Labour party that has Jeremy Corbyn as its leader. I joined the party on the day that I accepted this chalice that may or may not contain…water.
"Talk to me about that on the 1 of July".