Dylan and Katelyn Zimmerman were riding their bikes earlier this year when they were hit by a drunk driver.
Katelyn was killed instantly. Her younger brother Dylan underwent four surgeries for his critical injuries but tragically didn't survive.
At the time their parents made the difficult decision to donate their organs, so other parents wouldn't have to go through the grief of losing a child.
Recently, the children's father Shawn Zimmerman met with the recipient of his daughter's heart, in what was an incredibly emotional exchange.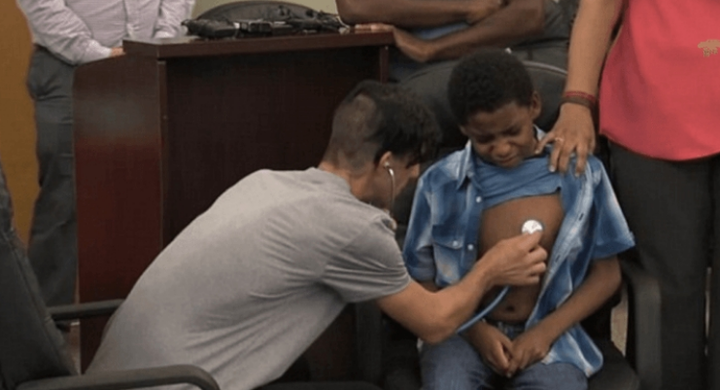 Katelyn's heart had been transplanted in 14-year-old Alj Jefferies' body.
He had suffered from heart disease ever since he was a young boy and the operation had saved his life.
During the exchange, a tearful Alj told Shawn and his other daughter Savannah: "Thank you for the gift of being able to see more in life.
"Thank you for letting me have a second chance. Thank you from the bottom of my heart — thank you for being my miracle."
Shawn Zimmerman was also able to hear his daughter's heart beating in Jefferies' body. He said: "It put us at peace knowing that Katelyn's heart is still beating, even though it's not in her."
Alj's mum Tina said she decided not to listen to her son's new heartbeat until the Zimmerman family had done so.
In the clip below from Fox 8, they finally share that special moment together.