Makeover apps and online plastic surgery games aimed at children as young as nine have been condemned as "shocking" by experts who want to see them removed from the internet.
The apps - which often allow users to upload a photo of themselves, then edit their image to see how they would look after certain procedures - are intended to amuse and entertain.
But members of an influential think tank have warned they could be contributing to an epidemic of mental health problems in young people, with young adults under the age of 18 seeking surgery.
While stopping short of calling for a legal ban, the Nuffield Council on Bioethics urged app stores to wake up to their responsibilities and clamp down on children's cosmetic surgery games.
They've also called on tighter restrictions to ensure under 18s can not access cosmetic procedures.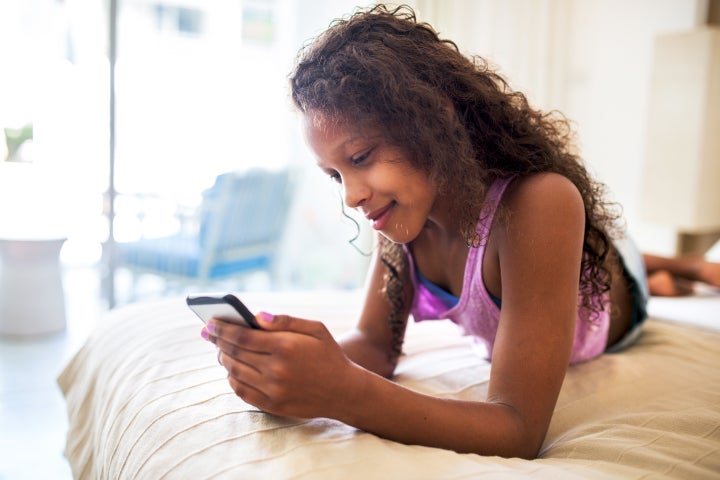 Katharine Wright, the Nuffield Council's assistant director, said: "These things should not be available online."
Makeover apps featured prominently in a report from the think tank that recommends sweeping changes to improve the safety of cosmetic procedures.
The report said treatments such as breast implants, nose alterations, anti-wrinkle filler applications and skin lightening were largely unregulated.
Their current practice and promotion were said to be a "serious cause for concern".
The Nuffield Council called for all cosmetic surgeons to be properly trained and certified, for a ban on non-medical invasive procedures for patients under 18, and for evidence of safety and effectiveness to be required for dermal fillers and implants.
It also urged the Government to bring forward legislation to make all dermal fillers available on prescription only.
Increasing numbers of young people were suffering anxiety, depression and low self-esteem as a result of a society-wide obsession with body image and celebrity culture, said the experts.
In 2015/16, the NSPCC's ChildLine service received nearly 1,600 contacts from girls worried about body image, a 17% increase on the previous year.
According to a 2017 survey from the National Citizen Service, 27% of late teens cared more about their appearance than their physical health.
Such problems were exacerbated by apps that trivialise cosmetic surgery and turn it into a game, said the report's authors.
Jeanette Edwards, Professor of Social Anthropology at the University of Manchester, who chaired the council's inquiry into ethical issues surrounding cosmetic procedures, said: "We've been shocked by some of the evidence we've seen, including make-over apps and cosmetic surgery 'games' that target girls as young as nine.
"There is a daily bombardment from advertising and through social media channels like Facebook, Instagram and Snapchat that relentlessly promote unrealistic and often discriminatory messages on how people, especially girls and women, 'should' look."
Social media companies should collaborate to carry out independent research looking at the extent to which their apps contribute to appearance anxiety, and to act on the findings, said the report.
Plastic surgeon Mark Henley, a member of the inquiry group, said: "We would like a ban on these apps, but what we want far more is for society to recognise just how revolting they are."
Cosmetic surgery is big business, with one market research estimate putting the size of the UK market at £3.6 billion in 2015.
However, there is little information available publicly about the size and value of the industry and the number of procedures performed, said the report.
Another estimate from 2009 suggested that around 1.2 million surgical and non-surgical procedures took place each year in the UK.
Filler treatments can currently be offered by practitioners who have no formal training, and invasive procedures such as implants can be performed by surgeons acting outside the normal area they specialise in.
There is nothing to stop an orthopaedic surgeon carrying out a breast implant operation.
Professional bodies such as the Royal College of Surgeons and General Medical Council were urged to work together to ensure that all surgeons carrying out cosmetic procedures are certified properly and able to access necessary training.
The report said cosmetic procedures should not be permitted for anyone under 18 unless they involve a multi-disciplinary team of specialists, GPs and psychologists.
"Under 18s should not be able to just walk in off the street and have a cosmetic procedure," said Prof Edwards.
"There are legal age limits for having tattoos or using sunbeds. Invasive cosmetic procedures should be regulated in a similar way."
Products and procedures previously used in medicine were now being re-purposed for cosmetic use without evidence to support their effectiveness, the report pointed out.
Examples included using botox and dermal fillers in new body areas such as feet and ears, "fat-freezing" as an alternative to liposuction, and so-called "vampire" treatments which involved injecting elements of a patient's blood into the face and breasts.
Summing up the report's findings, Prof Edwards said: "We've got largely an unregulated industry that's exploiting people including children by promoting often untested and unproven products and procedures.
"We need better regulation of the quality and safety of these procedures, the people who carry them out, and where they are carried out."
The Nuffield Council inquiry largely reinforced the findings of the 2013 Keogh report of cosmetic procedures that spoke of a "crisis waiting to happen".
The Government-commissioned review by Sir Bruce Keogh made a number of recommendations, including a register of everyone providing surgical or non-surgical cosmetic treatments.
The new report called on the Government to implement fully all of the Keogh changes.
Charlie Massey, chief executive of the General Medical Council (GMC), said: "Cosmetic interventions are not without risk, and anyone considering a procedure must have confidence that those carrying it out have the necessary skills and competence to do so safely.
"The GMC has already introduced standards for cosmetic practice, to ensure doctors work safely and promote their services ethically, and we are now working with the Royal College of Surgeons of England, which is developing its new accreditation scheme for cosmetic surgeons.
"We hope this certification system will, in time, help set the standard for similar forms of accreditation in different areas of practice, that will provide additional reassurance to patients."
A Government spokesman said: "This report highlights once again that we live in a world where young people are under immense pressure on a daily basis about how they should look, it is ethically wrong for companies to exploit this and offer unnecessary cosmetic procedures to under 18s.
"Since Sir Bruce Keogh's comprehensive review, we've improved the safety of cosmetic procedures through better training, robust qualifications for practitioners and better information, and we've also developed an extensive programme around body image to help young adults to become more resilient to the pressures that they face."