In case you were worried that your robotic sex doll was lacking any actual human emotions, not to worry because your prayers have been answered.
Sergi Santos, an engineer from Barcelona, has created a robot with, what he claims is, Artificial Intelligence. That means not only is she supposedly great in the bedroom but a potential plus one at your next family dinner.
The 'Silicon Samantha' has been designed to be interactive and respond to the touch of a human. With sensors all over her body, she is particularly responsive to a gentle caress on her shoulder or hip.
When she is first switched on, Santos says she will always default to 'romantic' mode – rather than sexy mode - to ensure safety first.
Makes sense, just imagine how much more embarrassing this whole ugly situation would be if she started spouting dirty talk in front of your relatives.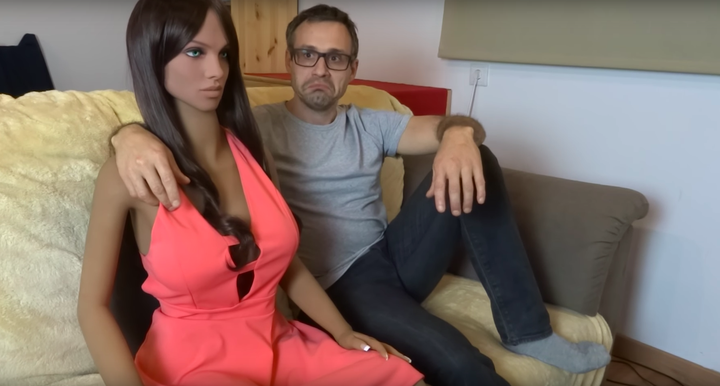 In this mode Samantha is apparently guilty of nattering away, mainly reminding Santos that she won't leave him, he says: "She is calling me because she wants me to be with her. She is asking for attention, but not in a boring way, if you don't want to spend time with her eventually she will give up and she'll stop calling you."
In this mode she is also a big fan of Ed Sheeran, asking Santo's Alexa device to turn on her love playlist, which is back-to-back guitar ballads.
Then, once you're bored of the small talk, you get her ready for some foreplay by kissing her mouth or touching her vagina. These are the crucial safeguards that mean she doesn't spring into action when you're not ready yet.
Santos says: "Normally [in sexy mode] she likes to be kissed and also she responds to, basically the G-spot and also the breasts."
And in case you were worried that this relationship is all seeming a little bit one-way, not to worry because the final objective of sexual mode is to give Samantha an orgasm.
Let's hope she doesn't fake it.
Related