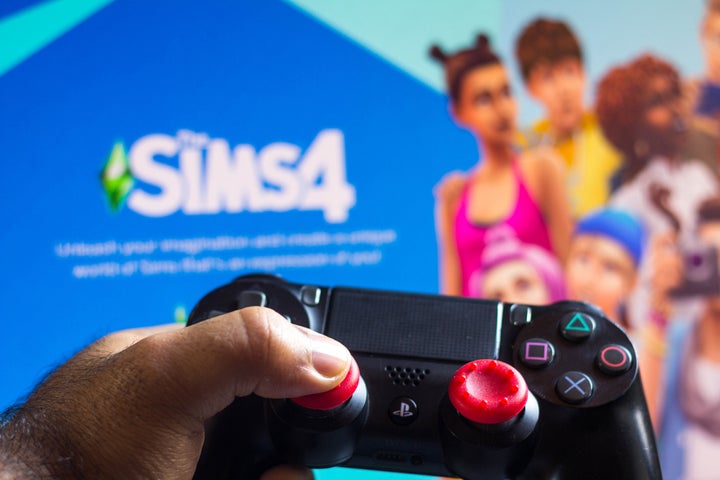 The Sims 4 dropped an update on Wednesday featuring transgender-inclusive customisation options ― and Twitter couldn't be more thrilled.
The popular simulation game, which allows players to create virtual people, announced a slew of added in-game features for transgender and disabled fans, including surgery scars, binders and medical wearables.
The move comes amid a push from Electronic Arts to make The Sims feel "more diverse, inclusive and representative of our global community."
With the new update, gamers can create a Sim that has top surgery scars or wears a binder, options available for teen and older characters, according to the company.
The latest update also represents more inclusivity for the disability community, with medical wearable customisations like glucose monitors and hearing aids.
Along with top surgery scars, which indicate a person has undergone surgery to remove their breasts, gender-affirming clothing items have also been added for the first time.
Fans of the beloved game quickly flooded Twitter with praise and excitement over the groundbreaking updates:
Last year, EA announced that fans now have the option of choosing customizable pronouns in The Sims 4 using the Create-a-Sim feature.
The feature allows players to select pronouns including they/them, she/her or he/him. The component also allows users to create completely original pronouns of their choice.
Over the years, The Sims has been celebrated for the diverse representation of its characters. Back in 1999, the Sims broke boundaries by showing two female Sims kissing during a demo.