As the clocks go back, the days get darker and cold weather becomes the norm, you're probably planning to be inside as much as possible. Cosy pub lunch anyone?
But with the plummeting temperatures come fresh challenges for your skin as it acclimatises to less humidity and vitamin D and more central heating or – depending on your local – proximity to a crackling log fire.
So, to help you keep your complexion in tip top condition, we went straight to the experts for a no-nonsense guide to happy skin this season.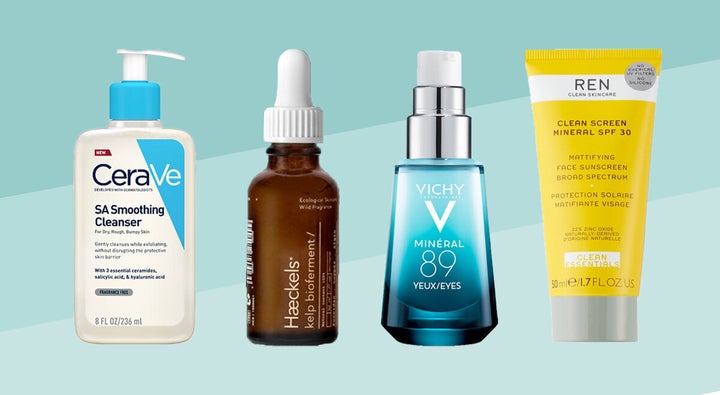 Even the most diligent of sunscreen appliers may notice a difference in their skin as autumn turns to winter.
It's time to remedy the damage done by all those days spent sunbathing in the long-gone, sweaty heatwave of July – and keep hydrated through till next year.
Start With The Right Cleanser
The main issues that cosmetic dermatologist Dr Sam Bunting sees in her Harley Street clinic as the season changes are a loss of radiance, uneven skin tone and clogged up pores from poor quality sunscreen and all that UV exposure. As an antidote, she recommends a gentle non-foaming cleanser that takes off makeup, oil and grime without stripping the skin's precious barrier.
For those of you on the drier side of the spectrum, the trio of ingredients in CeraVe's SA Smoothing Cleanser, £12 will alleviate skin that's developing a rough or bumpy texture. The salicylic acid in this lightweight gel exfoliates dead skin cells, the hyaluronic acid is there to hydrate, while the ceramides limit any further moisture loss.
As someone with oily combination, hormonal-acne ridden skin, I can also recommend the Dr Sam Bunting Flawless Cleanser, £16 from Bunting's own range, which removes even the most stubborn of mascaras without clogging my pores.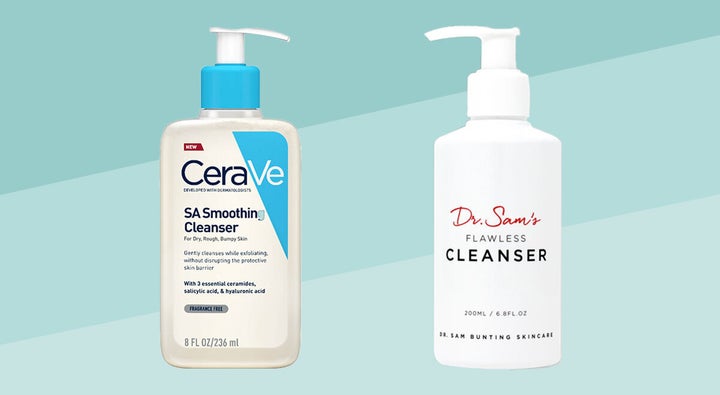 Hydrate, Hydrate, Hydrate
Another ingredient to look out for in winter skin products is niacinamide, which Dr Bunting calls "a fantastic all-rounder", because it works on pigmentation, breakouts and redness. "It makes the skin's barrier more resilient, which is a blessing as the temperatures drop and humidity decreases," Dr Bunting says.
Not only does the cold weather and wind make our skin more sensitised, says Pamela Marshall, clinical aesthetician and co-founder of Mortar and Milk, but heat from radiators and heaters is dehydrating, leading to collagen break down, increased acne spots, and a slower healing capacity. No fun for anyone.
To combat this, Marshall recommends her patients use polyhydroxy acids – or PHAs for short – for deeper hydration. "PHAs gently exfoliate, hydrate and reduce inflammation at the same time," explains Marshall. The Lixir Night Switch PHA/AHA 10%, £20, is an easy addition to your routine that won't overload your skin with products. The PHAs dislodge dull skin cells and encourage cell turnaround for even-toned, plumper skin.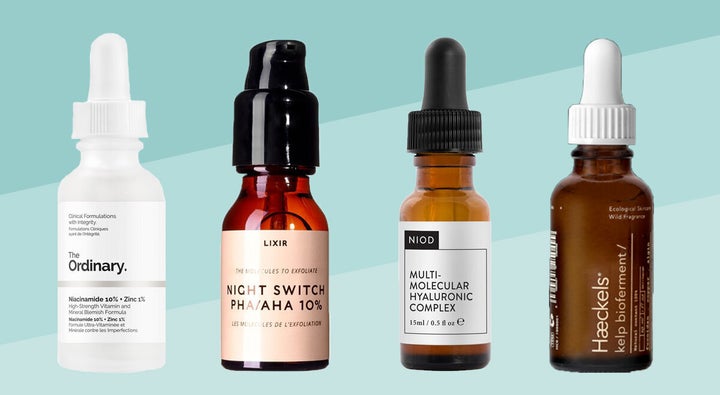 Plump Up The Volume
Hyaluronic acid is another ingredient that beauty editors buy by the bucketload. A cornerstone ingredient in most hydrating products – from moisturisers to serums to eye creams – it's said to hold up to 1000 times its own weight in water, helping your complexion maintain hydration. The results? Plumper, smoother skin with less visible fine lines and wrinkles.
Niod's Multi-Molecular Hyaluronic Complex MMHC2, £25, may sound like a complicated scientific experiment, but is actually a blend of 12 hyaluronic acid compounds, meaning you get a double whammy of intense hydration and a boost in the production of collagen that reduces the appearance of ageing.
Alternatively, if you're seeking an oil-free formula that's hydrating but works as a perfect base beneath makeup, Haeckel's Kelp Bioferment, £22, could be the serum for you. The lightweight gel is cooling and has a matte finish, but is enriched with algin, essential fatty acids and vitamin A to improve elasticity.
Eye Cream Is Still Essential
Don't scrimp out on looking after your delicate eye area in winter. Marshall tells HuffPost that she recommends her clients use an eye cream in colder months as the dehydrating radiators pull moisture from the skin, and the skin under the eye is where you'll find this most.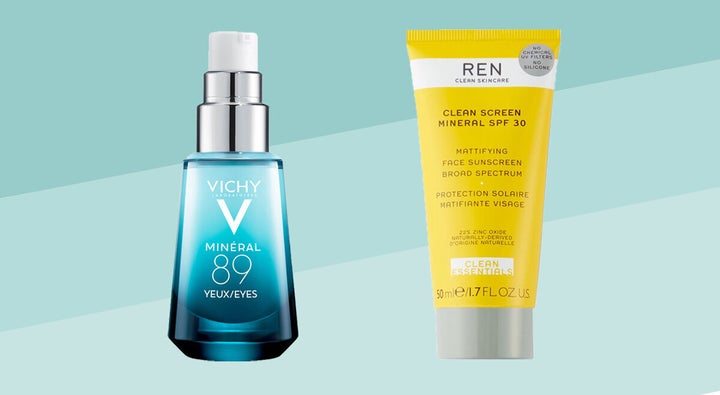 Finally, Don't Forget Your SPF
Even though the sun might not be out, there's no reason to get complacent – using SPF daily is still essential, say the experts. UV intensity does not diminish in the winter, Marshall warns: "I cannot stress how important it is for everyone to continue to use a broad spectrum SPF all year round, including the winter. It should be used every single day, rain or shine!"
Ren's Clean Screen Mineral SPF 30, £30, is our top pick, not just for the matte finish that won't disrupt your makeup, but because it's vegan and cruelty-free. The packaging is also made using recycled and recyclable packaging, and is non-toxic to marine life, which is what we like to hear. We also tried and tested a bunch of SPFs the summer – and you can find our honest reviews here.
We all work hard to earn our money – so it shouldn't feel like hard work to spend it well. At HuffPost Finds we'll help you find the best stuff that deserves your cash, from the ultimate lipstick to a durable iron to replace the one that broke (RIP). All our choices are completely independent but we may earn a small commission if you click a link and make a purchase.