The kitchen is the hub and the workhorse of your home. No surprise there. Between cooking, washing up, socialising, homework, muddy kids and pets going in and out, it is no wonder it gets battered, tatty and in need of a refit. But is it possible to get new kitchen second hand?
Veteran kitchen fitter Ron - who has fitted plenty of new and second hand kitchens in his time – thinks it is. "I've fitted second hand kitchens that have looked so good they've been the selling points of some houses," he laughs.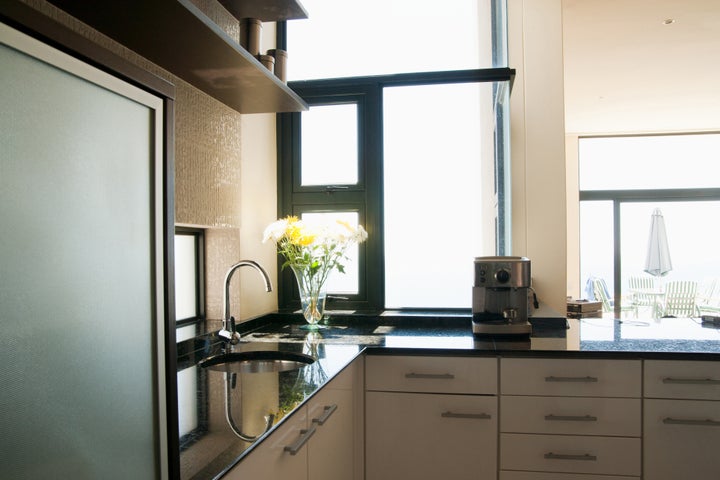 Ask yourself if you really need a new kitchen
A seemingly worn-out, tired old kitchen can be revitalised into something that looks as good as new if you're willing to give it some TLC. Painting the ceiling white and investing in an electrician for a day to upgrade the lighting will instantly brighten it up. If worktops are scruffy, replace them with rubber wood or oak rather than expensive granite. Glass, steel or acrylic splash-backs look much better than old-fashioned tiles. Ron says: "Give grubby cabinet doors a scrub and sand, paint them with eggshell paint in a cool, contemporary colour of your choosing and buy modern knobs to go on them. Bingo! Unique kitchen."
Be cheeky
Look out for houses with skips in front of them, knock on the door and ask if they're stripping out a kitchen. Many people would rather give a kitchen away than send it to landfill, and if you offer to remove it yourself you can minimise damage and do both of you a favour.
Make friends with local builders and fitters
Let local tradesmen know you are on the lookout for a new kitchen and to tip you off when they're removing a suitable one. "If we know someone's going to the trouble of recycling a kitchen, we tend to take it out more carefully. Sometimes we'll even drop the units off at their home," confides Ron. Give them first refusal for fitting it in return.
Keep an eye on the classifieds
Your local paper, Preloved or Gumtree may have ads for cheap kitchens that are being stripped out, and you may even be lucky enough to get one for free through Freecycle or Freegle.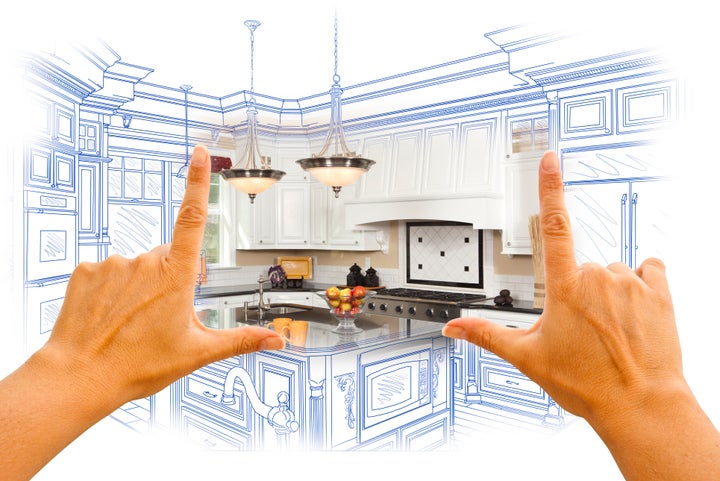 Check specialist reclaimed kitchen companies
If you have your heart set on a designer kitchen, these companies source from private homes and high-end showrooms all over the country. You can expect to get 50-70% off the original recommended retail price, and may even be able to haggle further. You'll probably have to organise dismantling your chosen kitchen within a strict timeframe and get it back home yourself, but when you could pick up a £50k+ kitchen for under £7k, it's worth a bit of effort.
Ask at kitchen showrooms
Kitchen companies regularly change their showroom display models, and unless they can sell them to reclaim companies, they go to the tip. If they have one that fits your space, you could get a significant discount (not as huge as a reclaimed one) and it won't have been used.
Think freestanding
Who says you have to have fitted units? How does a scrubbed pine table, freestanding butcher's block, Welsh dresser, sideboard and floor-to-ceiling vintage crockery cupboards sound? With non-antique 'brown furniture' currently unfashionable and available cheaply from local auctions, classified ads, free sites, or even out of skips, you could pick up some beautiful one-offs to fill your kitchen space. You can paint your pieces if you feel so inclined, and you're guaranteed to have a desirable, unique, 'shabby chic' kitchen.
Don't forget the additional costs
If you can make your second hand kitchen fit the space yourself, brilliant, and if you've stuck roughly to the layout of your original kitchen you won't have to move too much wiring or pipework. Otherwise you'll have to find a fitter who can think laterally and sympathetically to make it all work. "You'll probably need to call a professional in for plumbing and plastering and most definitely for electrics and gas connection," Ron advises. You may also need to buy one or two extra units to fit awkward spaces and it can be expensive to match the doors. And inevitably you'll have a few bits left over which, if you can't resell or give away, will need to be binned.
So, second hand kitchens can be a very attractive proposition. "Next time you go to a kitchen showroom, make sure it's to ask about their ex-display stock," concludes Ron.