Warning: Graphic images contained within. Reader discretion advised
A woman has revealed how a small bruise on her arm turned out to be a flesh-eating bug that ravaged her skin.
When she first noticed the blemish one night before going to bed, Erin Rhoades, 30, thought it could be a blood clot.
But the next morning, it had drastically spread and, within 24 hours, she developed a fever and began to vomit.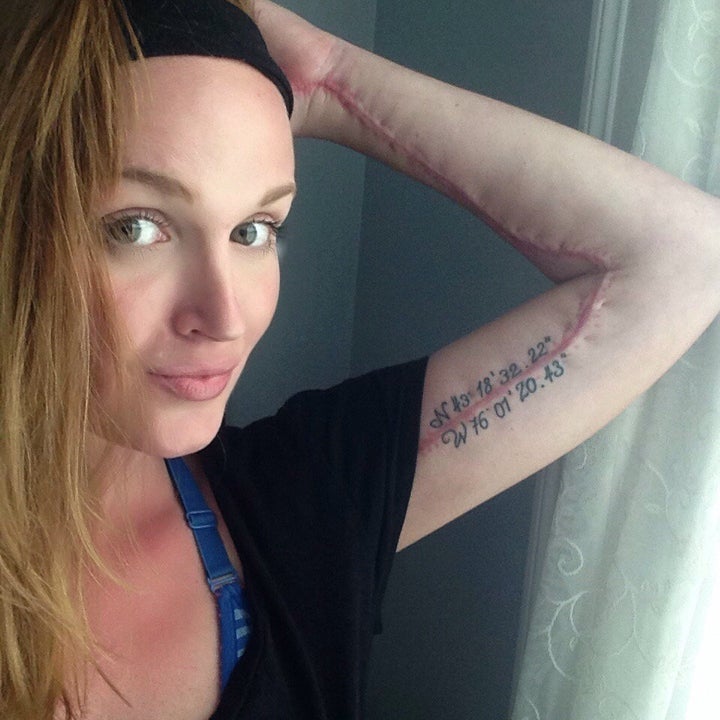 She was rushed to hospital, where doctors diagnosed her with necrotising fasciitis – a potentially fatal flesh-eating bug.
For the next five days she underwent three emergency operations to stem the rapidly-spreading infection as her condition deteriorated, removing large chunks of flesh and leaving her with 200 stitches in her left arm.
"My surgeon told me, 'Losing your arm is not the worst thing that can happen to you right now – we're trying to save your life,'" said the veterinary assistant, now recovering from her ordeal at home in Syracuse, New York.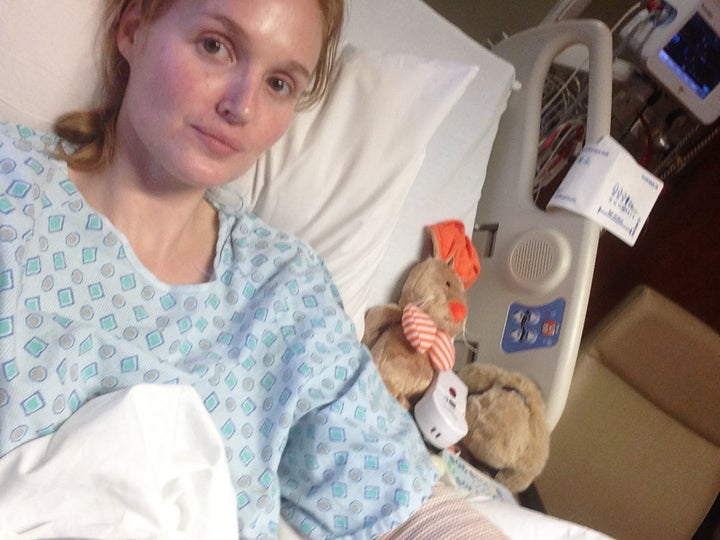 "I really felt like I wasn't going to survive. I thought they would put me to sleep for the surgery, and I wasn't going to wake up.'
Rhoades' nightmare began on March 4 this year, when she noticed a small bruise on her left forearm, the Press Association reports.
She thought nothing of it at first, but it quickly began to spread until it was "gigantic, red and swollen."
The next morning, she was driving her soldier husband Ryan, also 30, to the airport to fly to his barracks in Kentucky, and on the way back she called in at an urgent care centre to get it checked.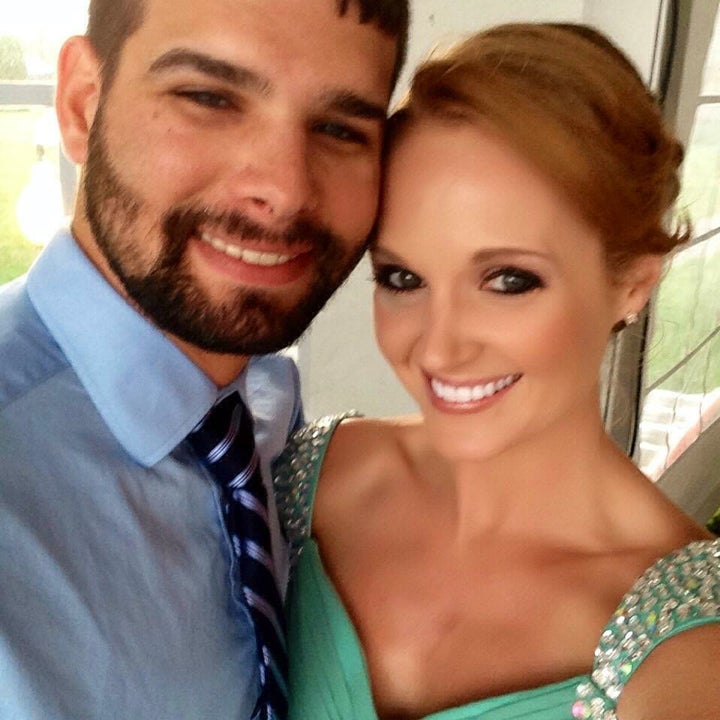 There, doctors told her she had cellulitis – an infection of the deeper layers of skin, including tissue – and prescribed her a course of antibiotics.
They also marked out the edges of the rash on her arm and told her to go straight to hospital if it spread any further.
Within hours, she developed a fever and began to vomit, and so took herself to St Joseph's Hospital in Syracuse.
"They did all sorts of ultrasounds and CT scans on my arm. Then the doctor came in and said, 'This is really serious, this can kill you, you can lose your arm,'" said Rhoades.
WARNING: Slideshow contains graphic images, reader discretion advised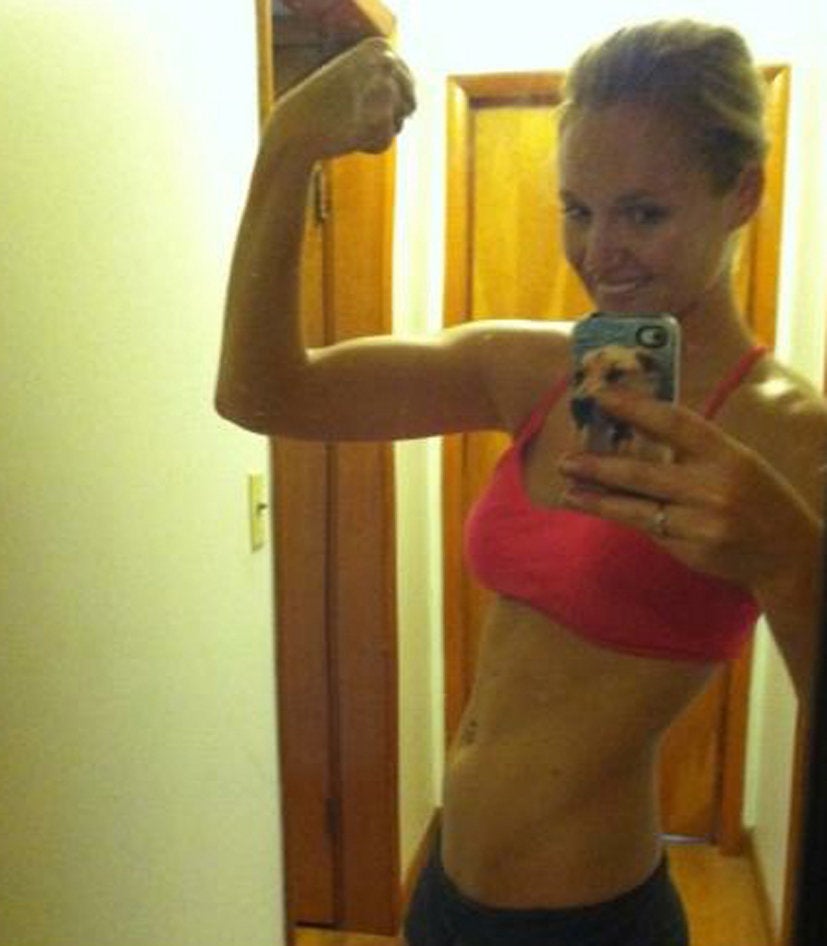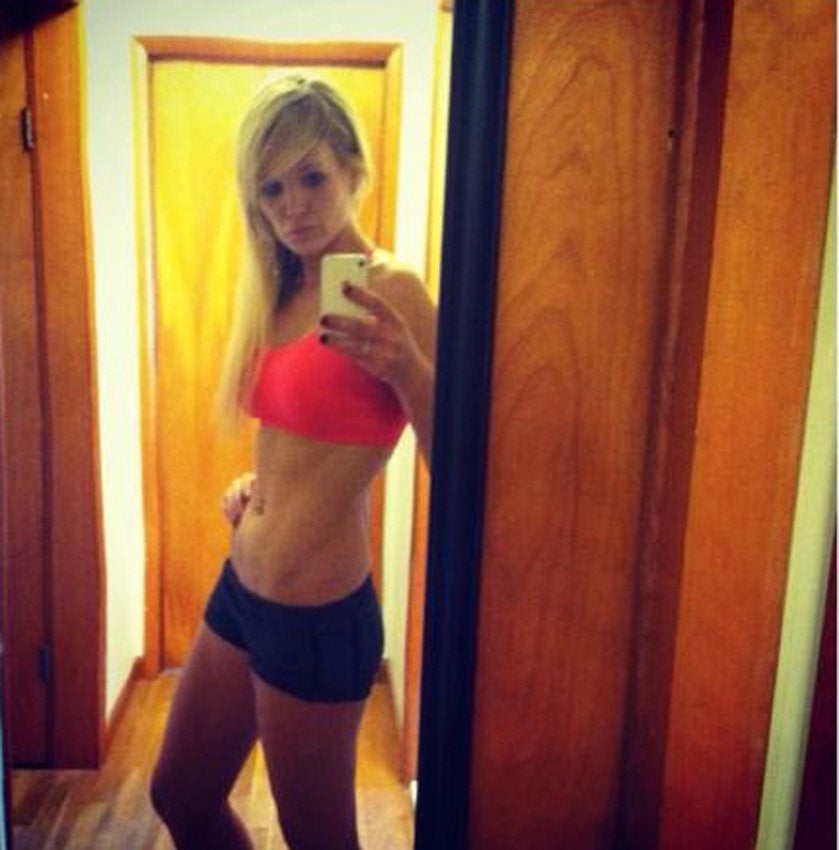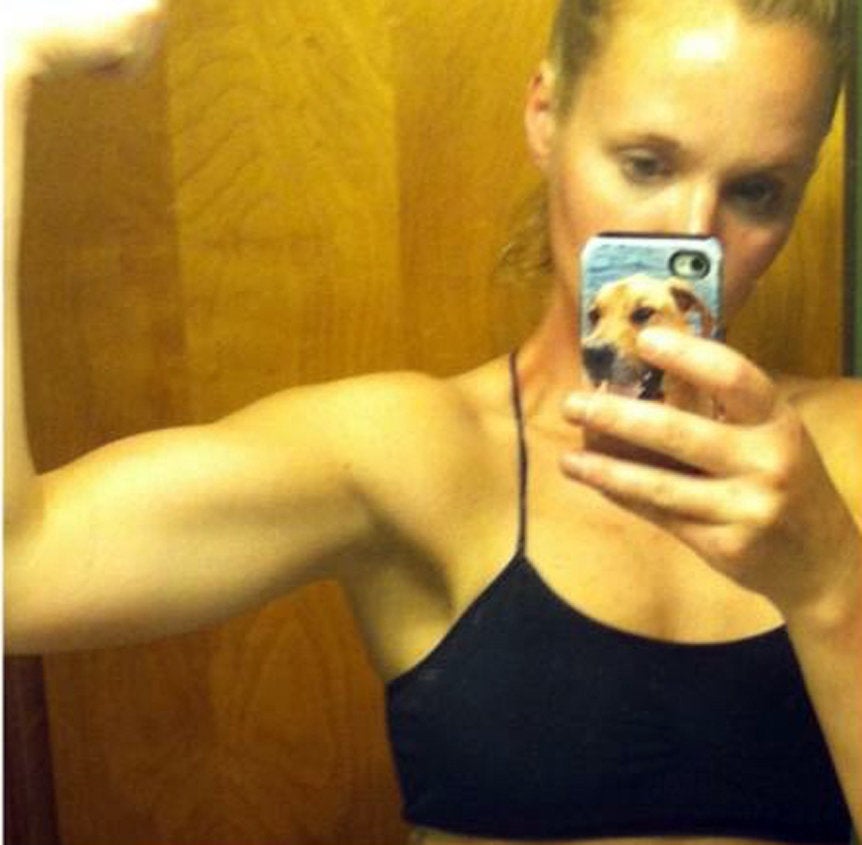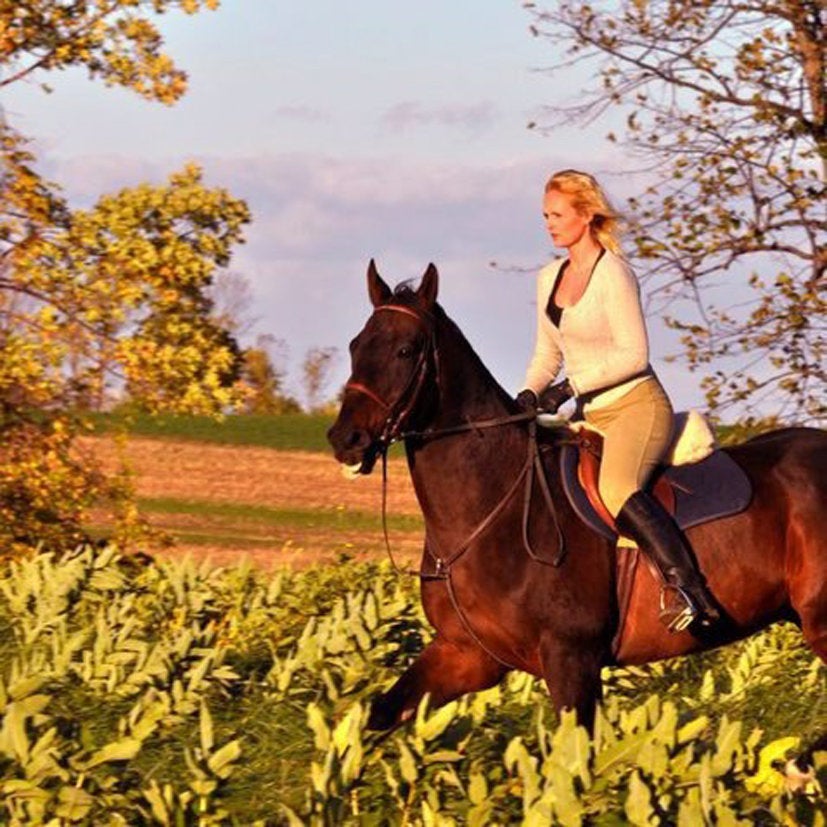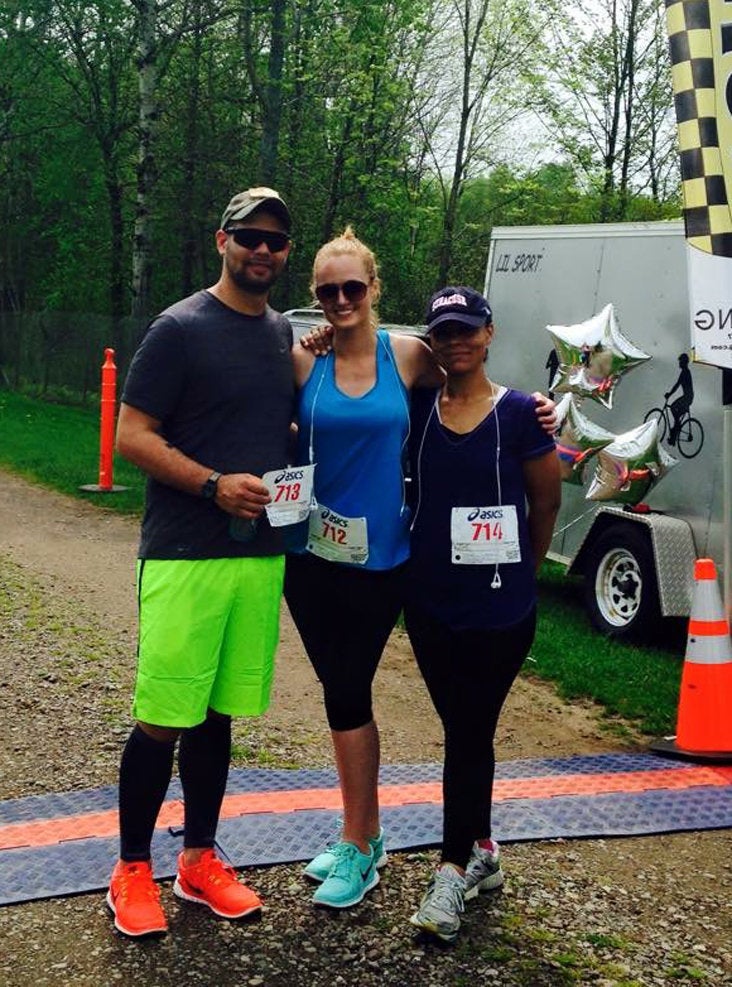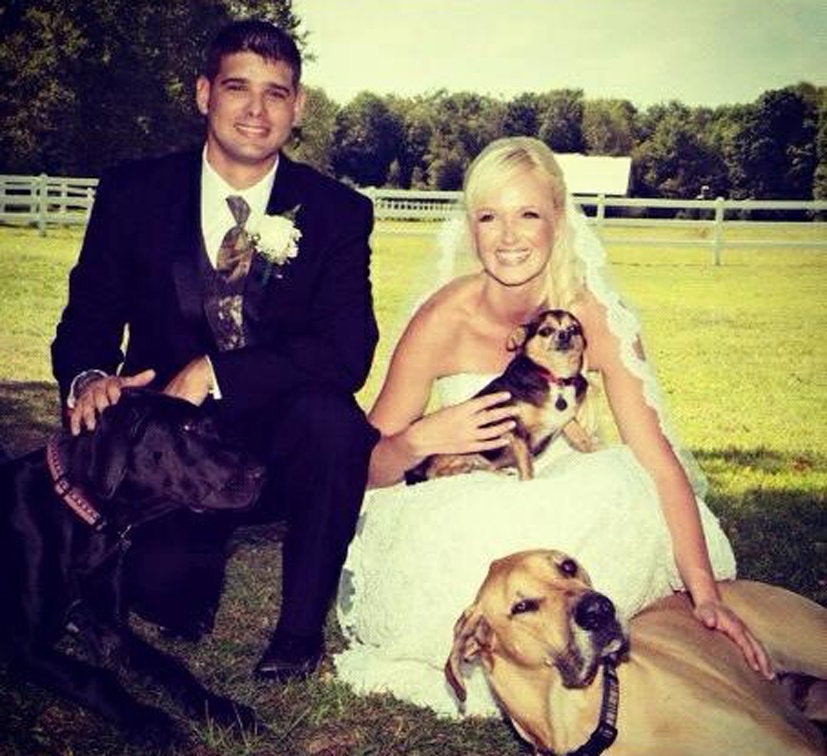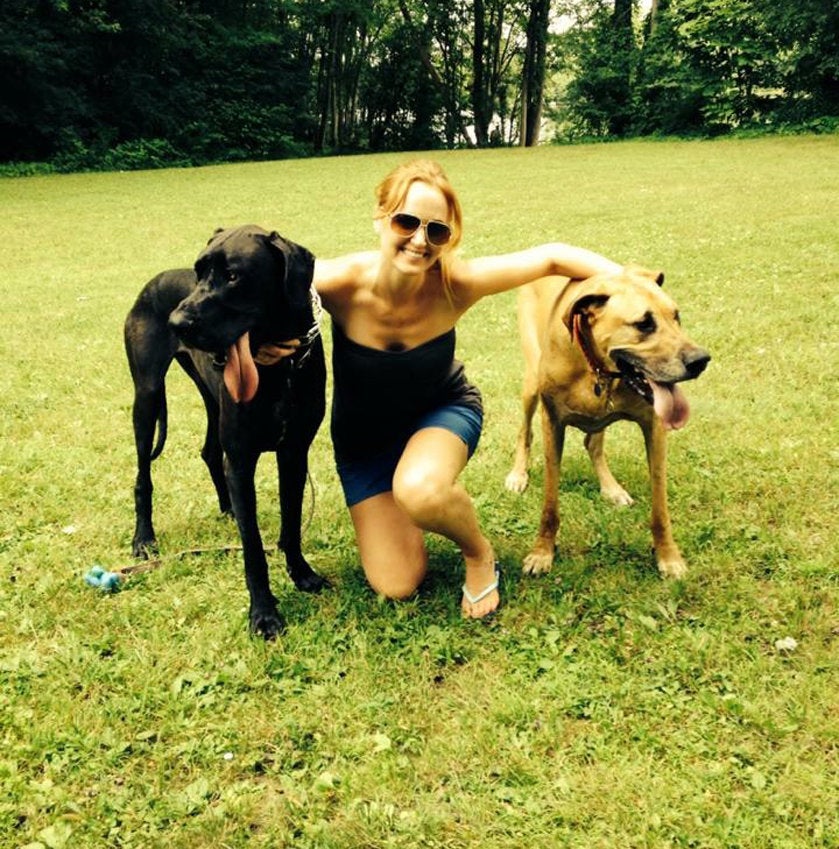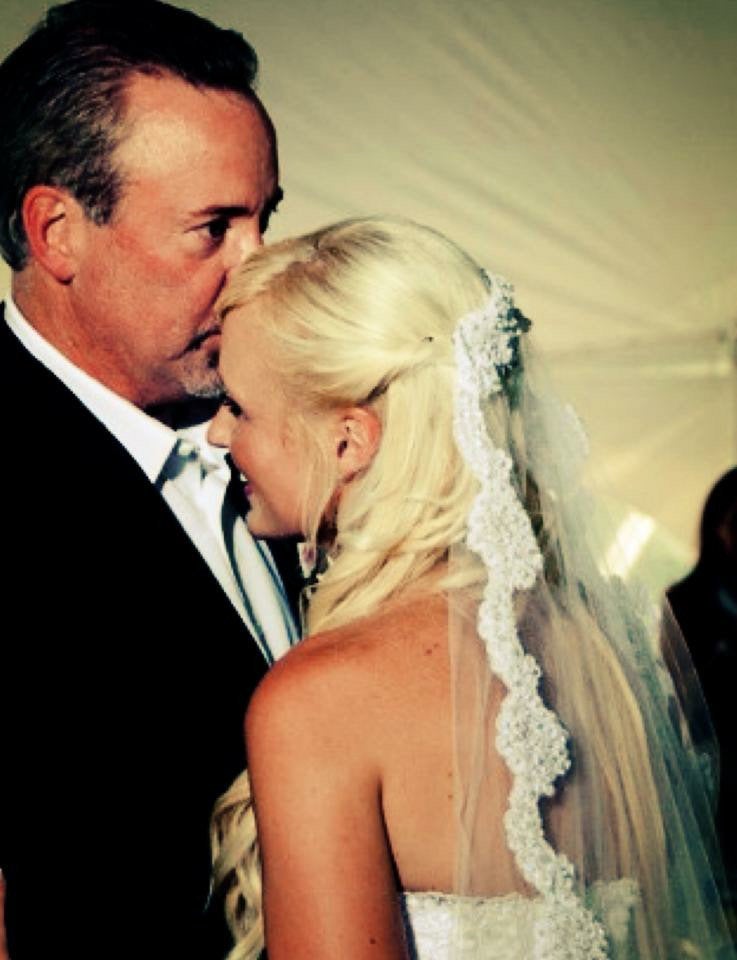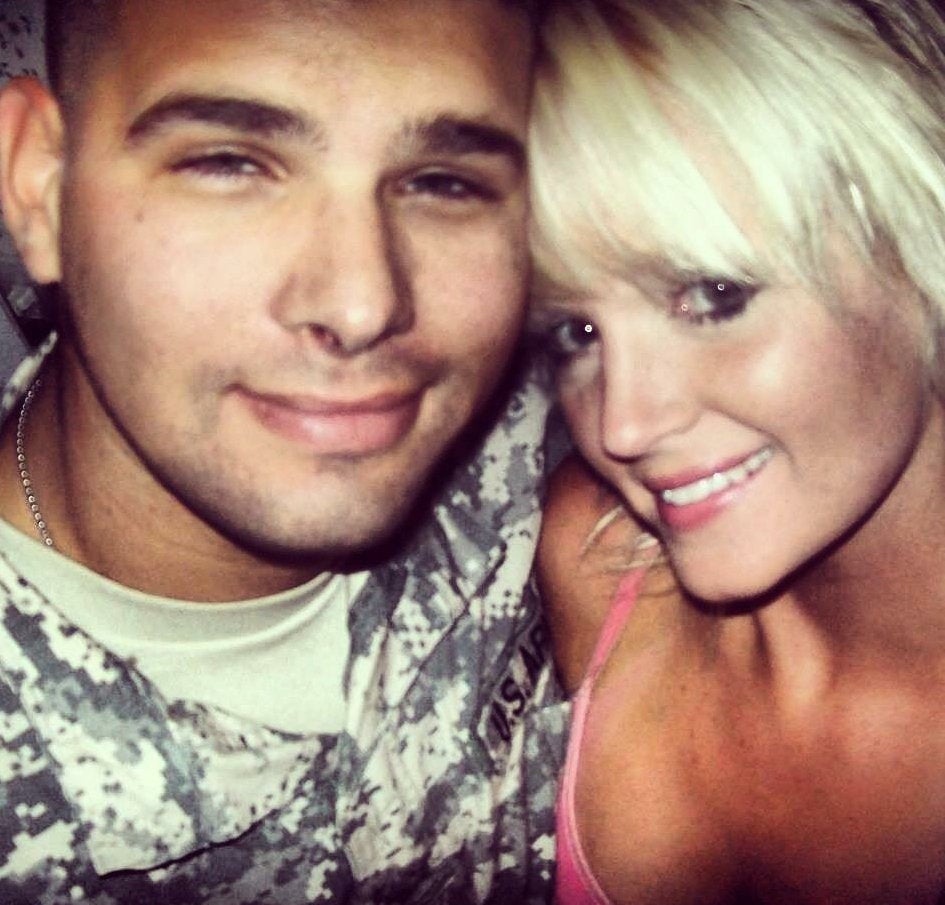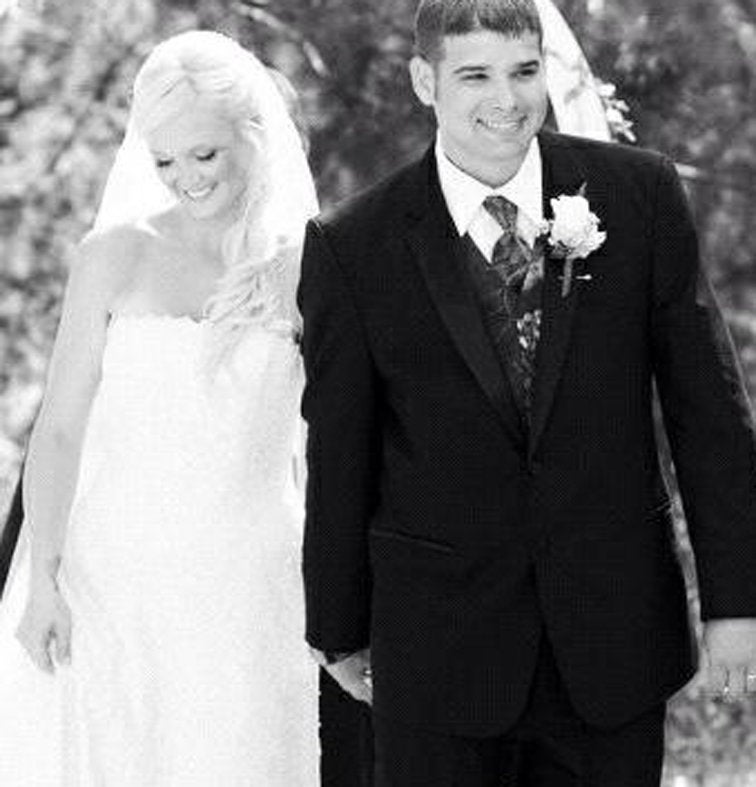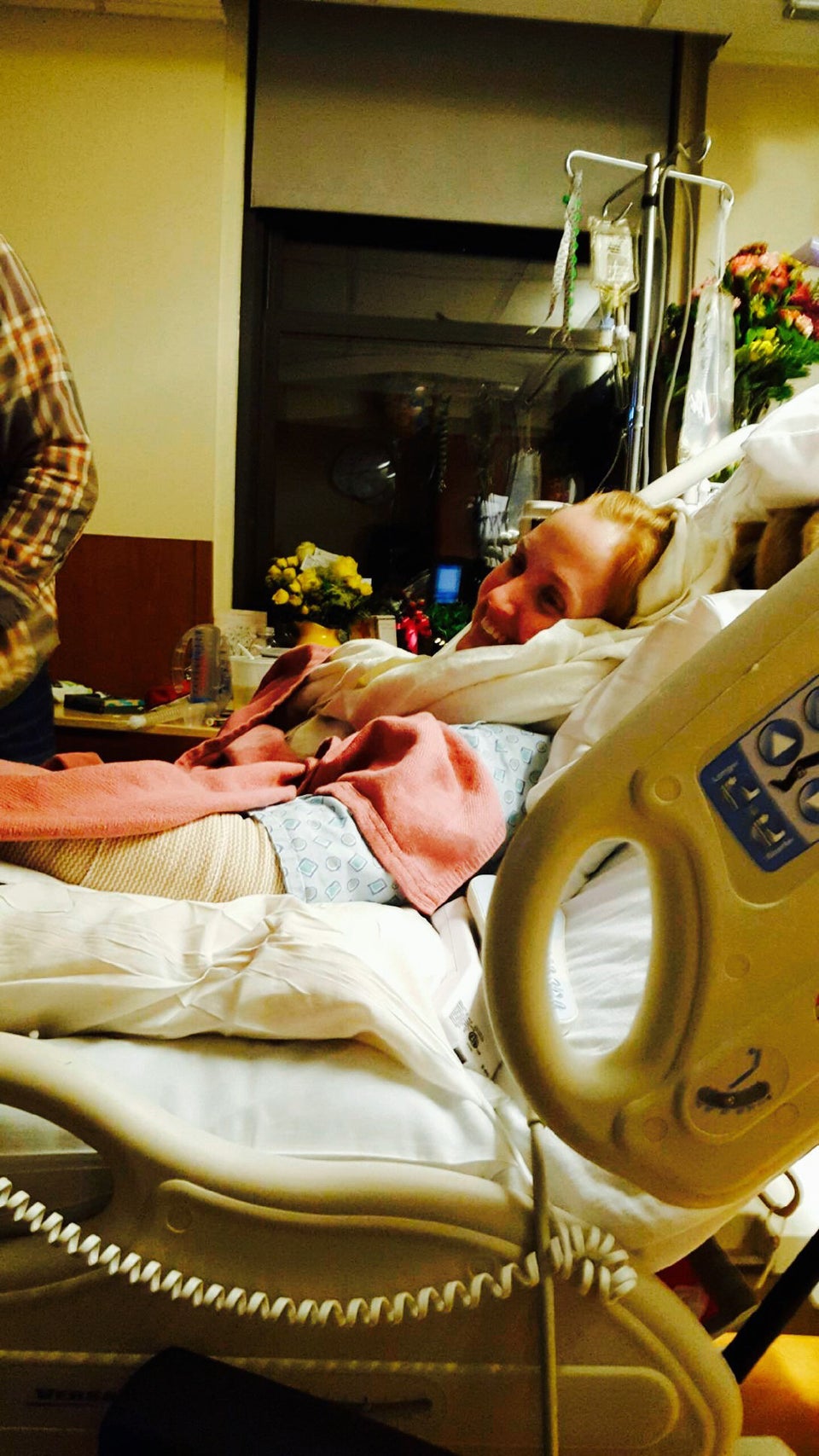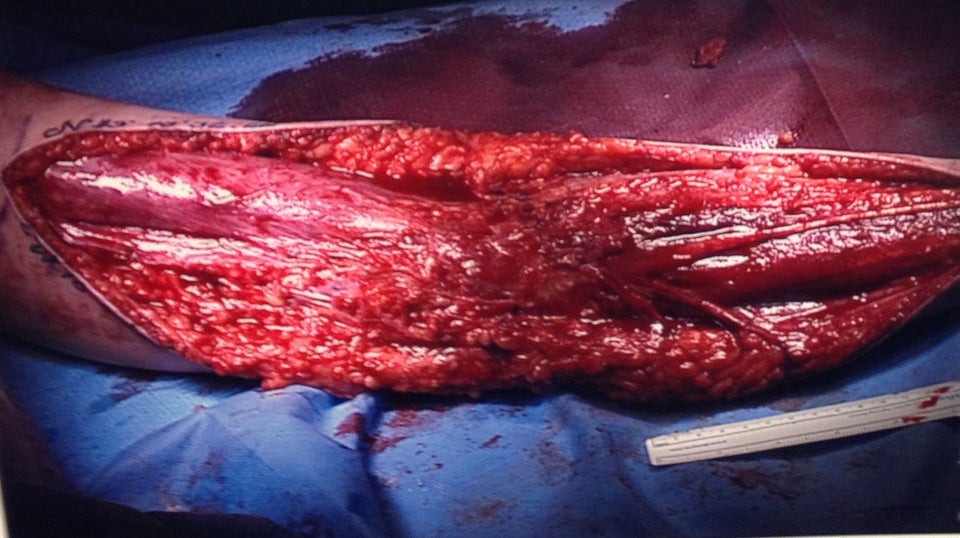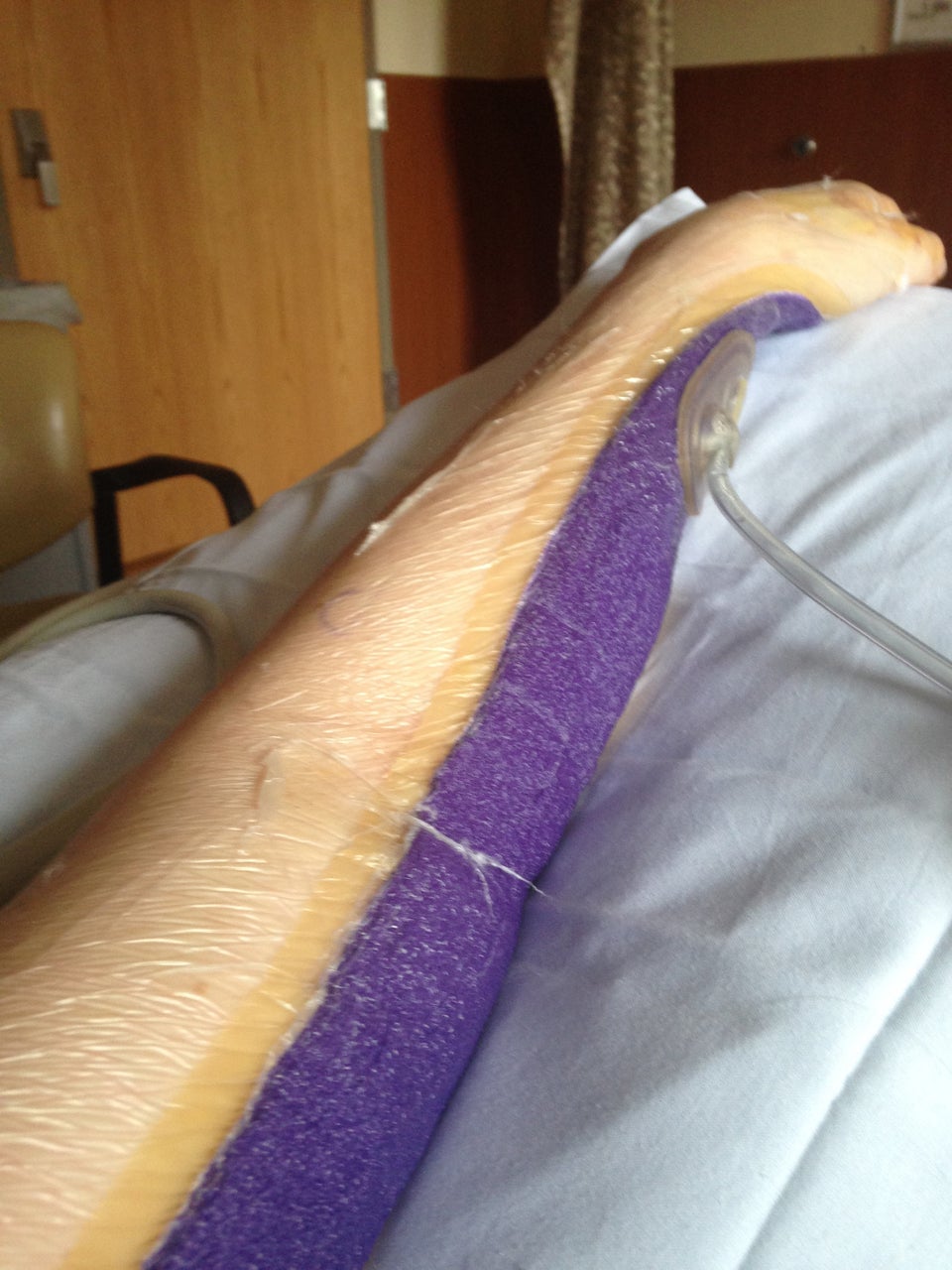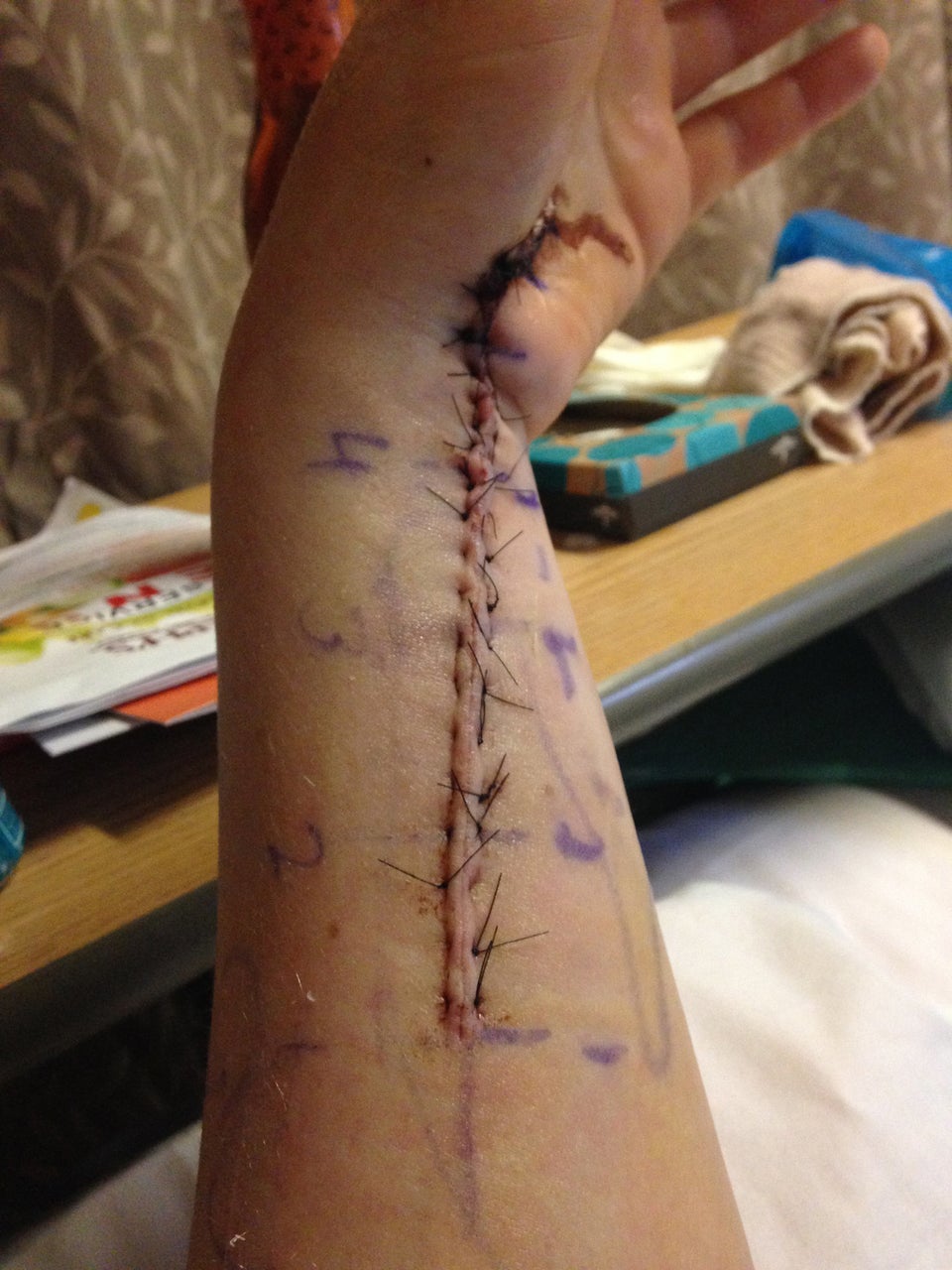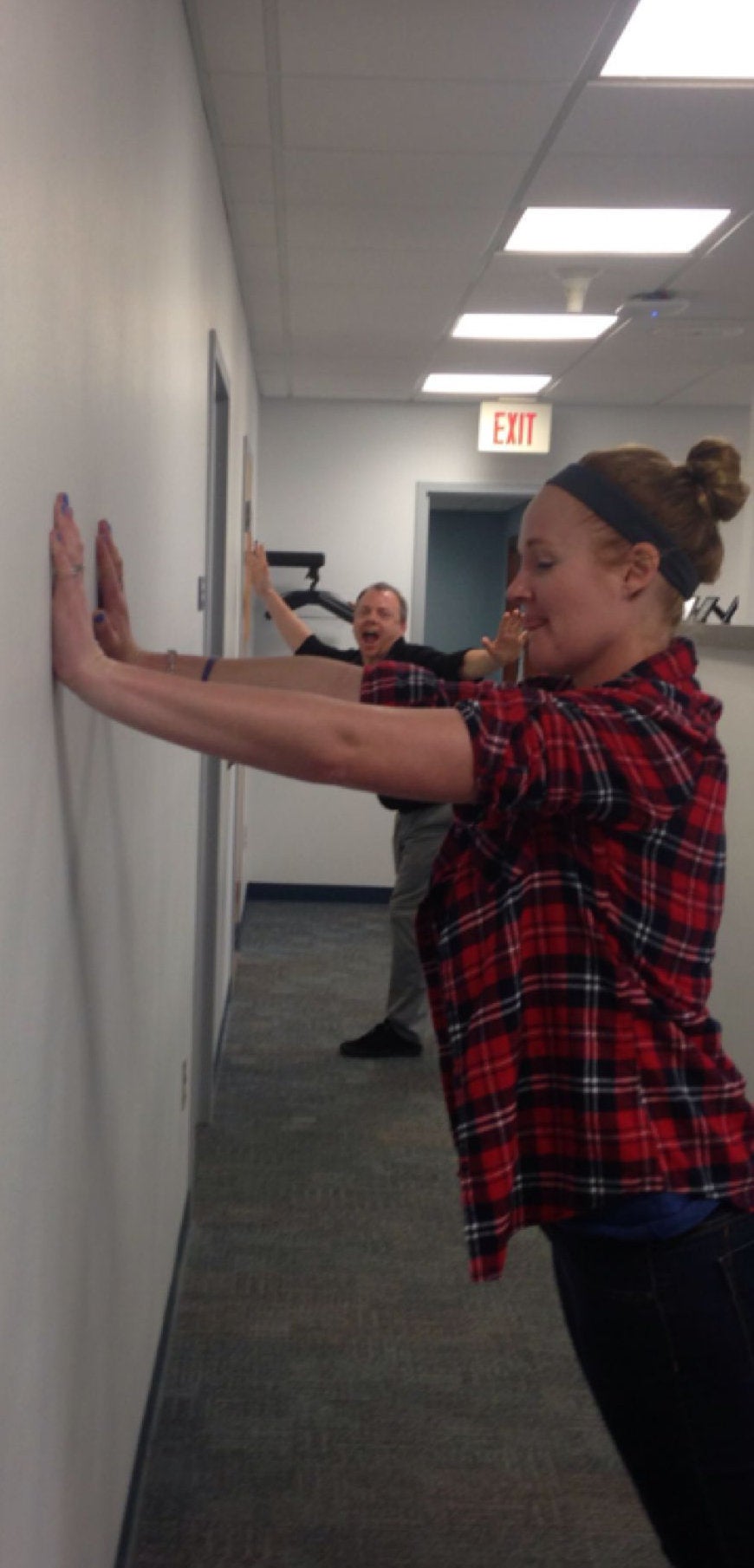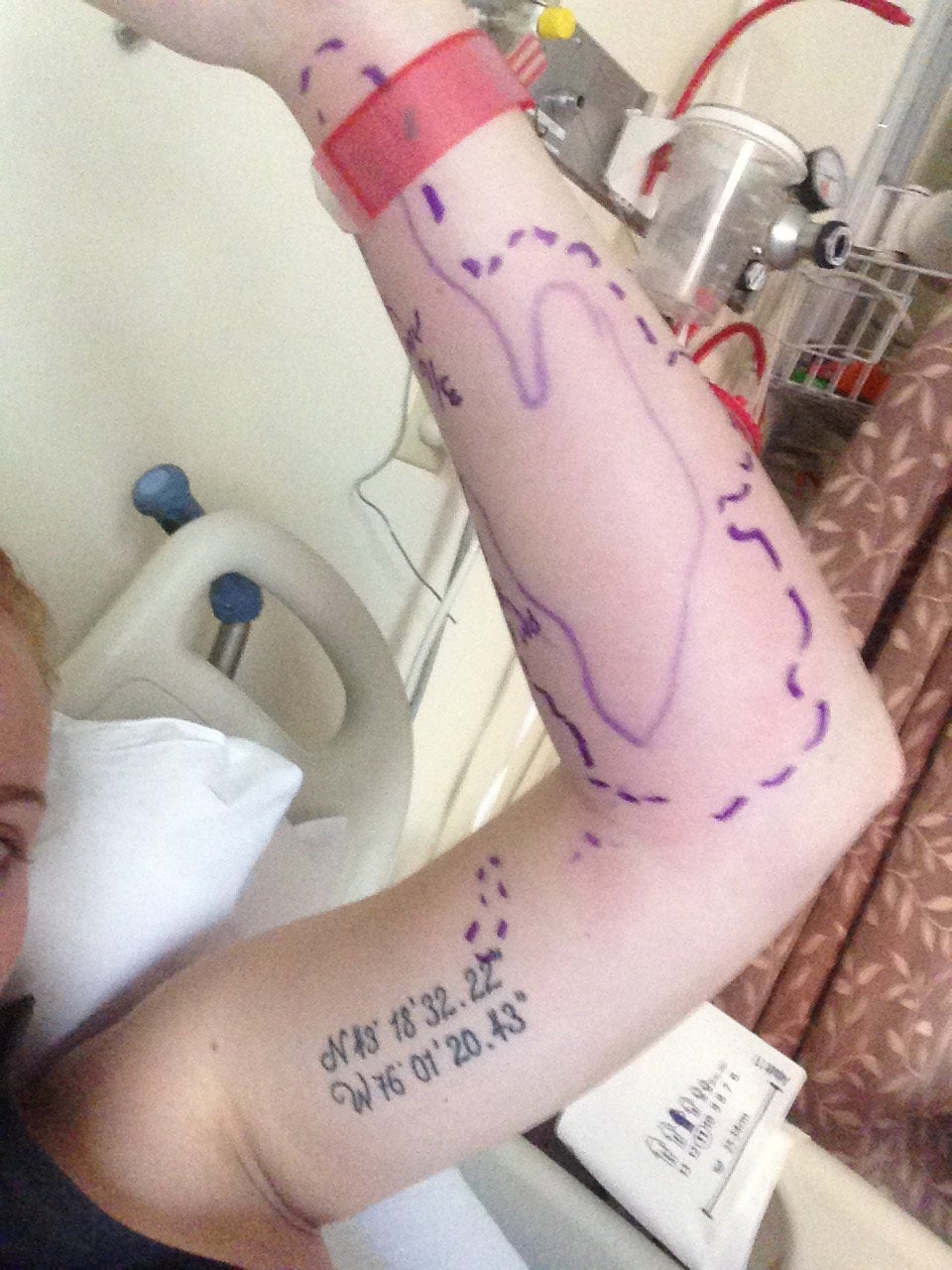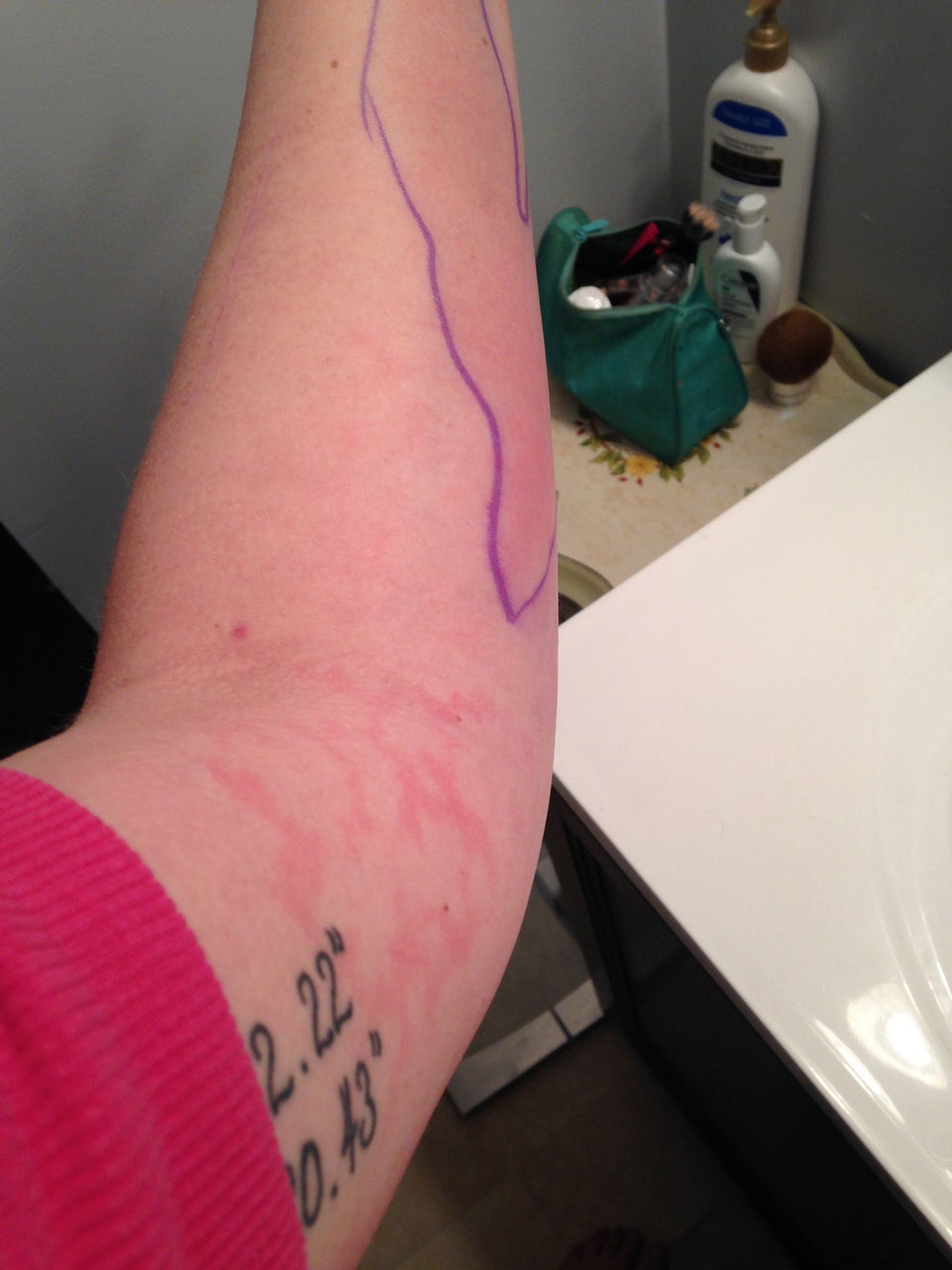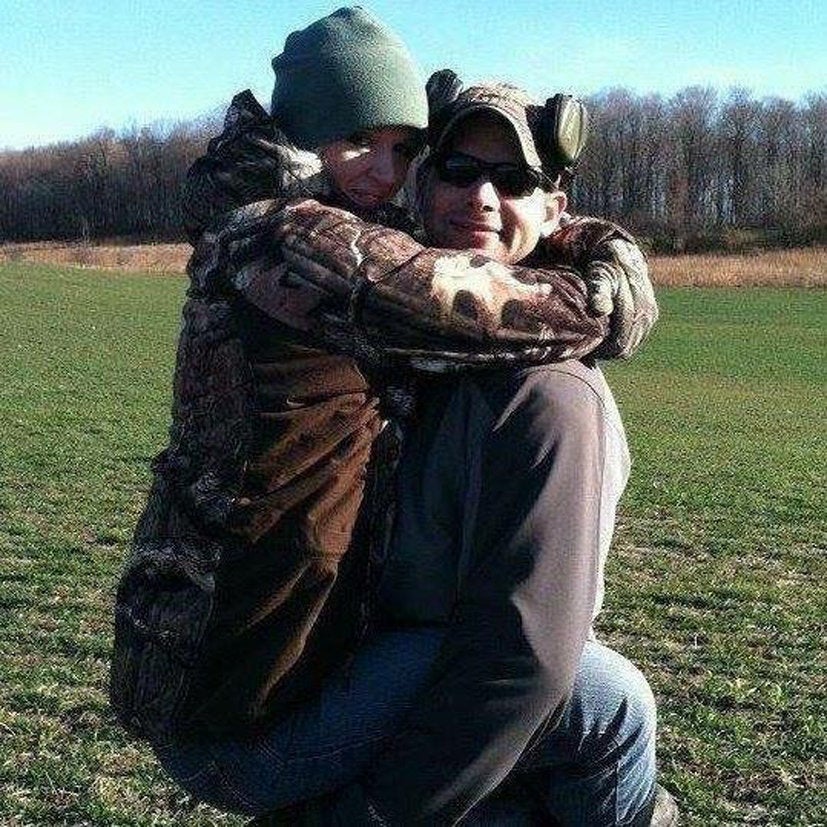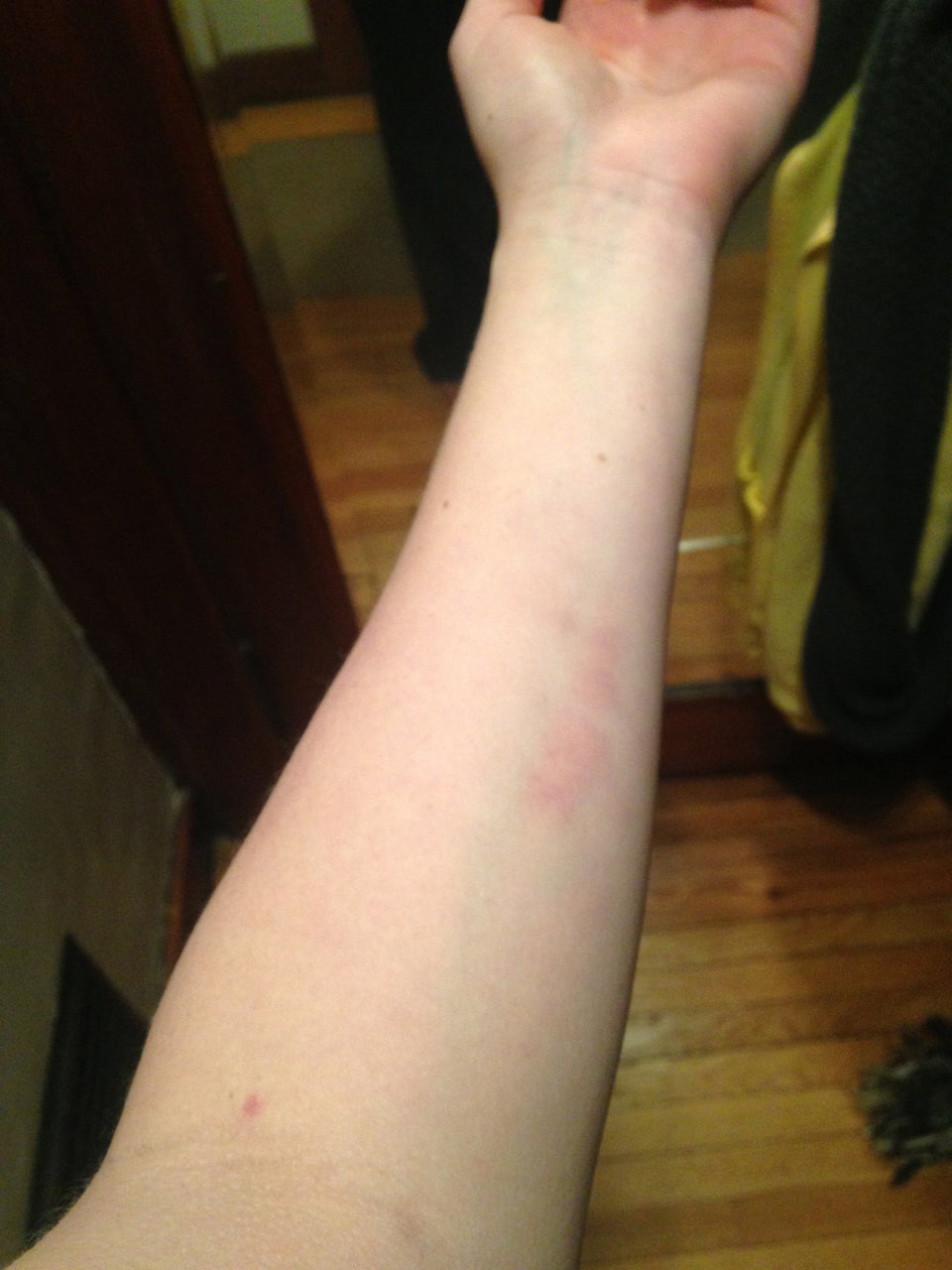 With her husband away, her dad Ben Hawley, 57, an insurance vice president, rushed to the bedside of his now delirious daughter.
She continued: "I didn't know where I was and I said to my father, 'I feel like I'm dying.'"
Rhoades was rushed into surgery to remove the dead tissue between her hand and elbow with a debridement procedure, which doctors described to her as being like 'power-washing' to clean out all the affected parts of her arm.
Within 30 minutes of the first operation, it was apparent that the infection was still spreading, creeping above the line of bandaging which wrapped her lower arm and reaching the top of the limb.
To complicate matters, she also suffers from the autoimmune disease lupus, and the medication she had been taking for it had already suppressed her natural resistance, making her body too weak to fight back.
"It started moving up my arm and the doctors came in, trying to figure out what to do," she said.
"That's when the surgeon told me point-blank they were trying to save my life, not my arm.
"I called Ryan and told him that I was going to lose my arm, and I didn't even have a good story like going to war. He's been abroad twice with the army, and I'm just hanging out at home."
When she turned feverish again, the decision was made to take Rhoades back into theatre.
She had to sign consent forms, allowing medics to give her a blood transfusion and, ultimately, remove her arm if necessary.
Surgeons then removed a large portion of her forearm, revealing infected green flesh underneath.
By now, Rhoades was dashing back by plane to get to his gravely ill wife's bedside.
Three days later, she went under the knife for the third time in an attempt to rid her of the lethal bug once and for all.
She recalled: "Before I went in, my husband was crying, my father was crying, the doctors and nurses were crying. That really sent me over the edge. I thought if they are all crying, then it can't be very good."
Thankfully, this time, the surgery was a complete success.
Her skin was loosely stitched together to allow it to heal before being completely closed up two days later.
Now, Rhoades has been left with a 47cm scar spanning her arm.
She is also undergoing physiotherapy and expected to recover the full use of her arm- but said the cause of the infection is still unknown.
"Originally, doctors thought I might have had a bite or a scratch from my job as a veterinary assistant," she said. "But the week before I got the necrotising fasciitis, I was in a different hospital for my lupus and I had an IV catheter in the same arm, and they now feel I could have picked it up from there."
As a keen horse-rider and fitness fan, Rhoades said the prospect of losing her arm had been traumatic – but there was another prospect that haunted her even more.
She admitted: "I couldn't stop thinking that one day I am going to have a child and I'm not going to be able to hold it.
"I even told my surgeon Dr Parker before the last operation that if he got me through this, I'd name my first child after him. He just laughed and said I wouldn't be the first.
"My arm is still very numb because a lot of the nerves were cut, and that will probably never come back.
"But the therapists are surprised that I am doing as well, as I am in being able to grip things and extend my elbow, and that's good enough for me."
Related