Alton Towers operator Merlin Attractions has been fined £5 million at Stafford Crown Court after admitting health and safety breaches over The Smiler rollercoaster crash.
The crash left two teenagers needing leg amputations and several other victims with serious injuries.
The operator had been warned it could have faced a fine of up to £10m over the accident, which led to a carriage on the £18 million ride smashing into an empty car.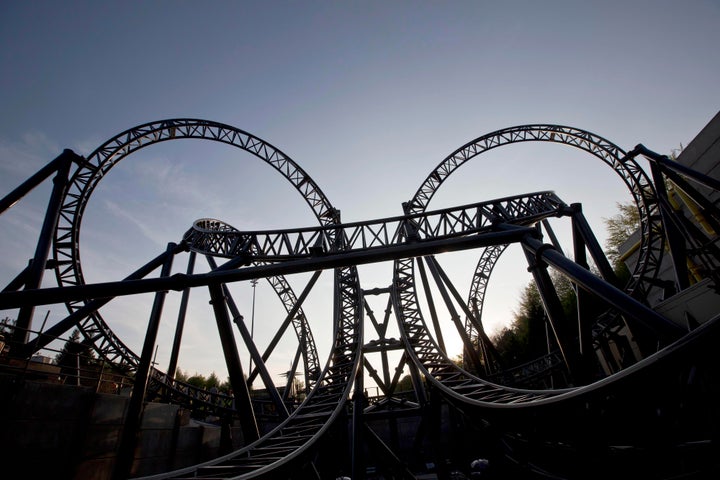 Several of those left trapped on the ride after the crash in June last year attended a a two-day sentencing hearing at Stafford Crown Court.
Footage of the crash was shown during the hearing. The collision had the same impact as a 1.5 tonne family car crashing at 90mph, the court heard.
A court hearing in April this year was told Merlin had conducted an internal investigation following the incident, which established that a worker manually "overrode" the ride's governing computer system.
Indicating a guilty plea to breaching the Health and Safety at Work Act, Merlin's barrister told the previous hearing that the company accepted additional measures could have been taken to guard against safety risks.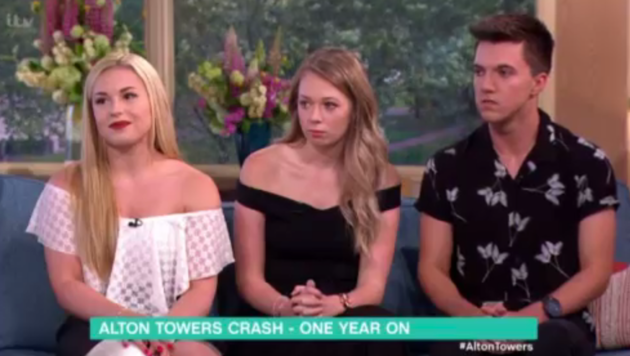 Lawyers for the Health and Safety Executive (HSE) said the 1.1-kilometre Smiler, which opened in 2013, never had "a proper settled system" for staff to follow when carriages stopped on-track.
On Monday, prosecutor Bernard Thorogood told the court that the passengers on the ride watched with "disbelief and horror" as realised they were going to collide with an empty carriage.
The kinetic energy involved in the crash was equivalent to "a family car of 1.5 tons having collided at about 90mph", he said.
Thorogood told the that an empty, test carriage was sent around the ride but came to rest, unseen by the staff.
"The subsequent collision was plain to see to some in the train, and I refer to those in the front row's statements, where they speak of their disbelief and horror as they saw ahead up the track the train into which there were going to dive," he said.
Paul Paxton, Partner at Stewarts Law, who is representing eight of the victims, said: "Merlin's initial defence was human error – implying that on the day, a person made a poor judgement call. Yet the reality of the situation, having heard the full case, is that there was a catalogue of failures culminating in the tragedy that day."
On behalf of the families, he added: "This has never been about retribution; this is about learning from what happened and ensuring that it doesn't happen again at any theme park. No amount of punishment is ever going to compensate for what these victims and their families have endured. The families would like once again to express their gratitude to the HSE for the manner in which they have dealt with this case, for their thoroughness and their support throughout."
Popular in the Community