Kelly Murphy was in Hakuba 47 Winter Sports Park in Japan and used a camera on a selfie stick while speeding down a hill and humming Rihanna's 'Work'.
Just as she sets off a large bear can be seen just behind her.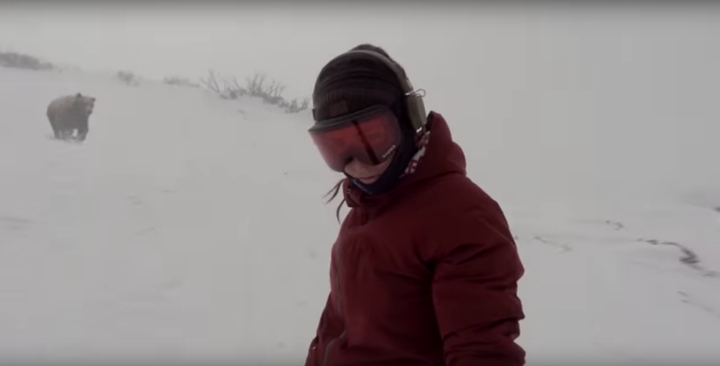 It quickly disappears out of the frame but when the camera angle changes a few seconds later it can clearly be seen in full pursuit.
She said on YouTube: "OMG! I was going through my snowboarding videos and I found a bear chasing me!!! I nearly got eaten!!!"

"This was at Hakuba 47 in Japan, filmed yesterday! Be careful people!!!"
Thankfully Murphy escaped with all of her limbs intact.
"I didn't realise until I looked at the video today! I was freaking out when I saw it and showed my friends who told me to put it on YouTube."
Some people however are a little dubious.
One commenter wrote: "Do they have brown bears in Nagano, in central Japan? Because that looks like a gigantic freakin' brown bear. Nice try. I call fake. "
Popular in the Community