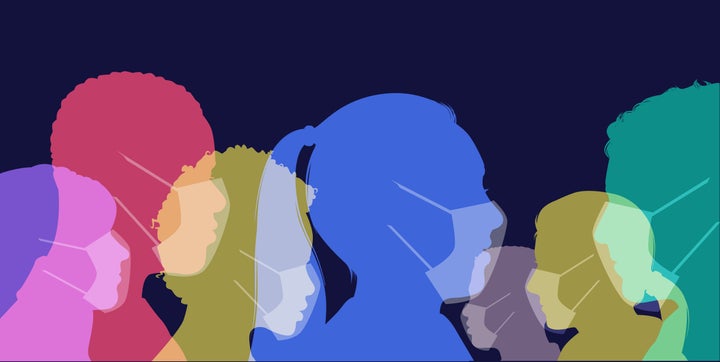 These two words have the power to turn any life upside down, let alone those of the twelve children and young people sent spinning with these words every single day, from babies and toddlers who have no idea what is going on to teenagers dealing with a life-threatening illness at that tumultuous time of adolescence. Cancer is indiscriminate, and it is terrifying.
Then, there are their parents, their siblings, their school, their college, their friends, their family. Those two words have the power to turn so many lives upside down and affect not only the child's health, but every aspect of their life.
That's where my role comes in. As a CLIC Sargent paediatric oncology social worker, I support and coordinate non-medical needs for children, young people and their families. I am there from diagnosis, throughout treatment, recovery and, if needed, bereavement support.
A child's cancer diagnosis has a huge impact on the entire family. It is like a tidal wave that knocks you off your feet. At first, it's the realisation of medication, hospitals and treatment that hits you. Then, it starts to crash past into all aspects of life; work, school, friends, relationships and finances. Your life becomes dominated by treatment and everything else is put on hold. It can feel like this unwanted and utterly uninvited disease becomes your identity and dilutes all other parts of you. Can you still go to work? What will happen about school? How will we tell their brother or sister? What will we do about paying for petrol and car park fees?
"Adding in a worldwide pandemic for the families I work with to navigate is just cruel."
As a social worker, it's my job to help with this collateral, and minimise the damage caused beyond the child's health. To be an emotional support to the whole family, piece together their education, get access to finances, help to navigate benefit systems, support with housing, immigration and employment during an unimaginable situation for most.
Adding in a worldwide pandemic for the families I work with to navigate is just cruel. The coronavirus crisis has created a whole new layer of threat, worry, stress and complexities to an already challenging situation. Not only are families having to deal with the 'normal' issues, they now have so much more to think about. Some families have to be in isolation for 12 weeks (and in some cases up to 12 months) to protect their children's lives. I am increasingly collecting food packages for families through charity partners and local community action groups, just so children undergoing cancer treatment are fed. Employment issues have led to more families requiring financial support. We have also been advocating for the rights of working parents who need to shield, which means keeping up with the rapidly-changing government policies.
As the level of support given increases, the way we deliver it has had to drastically change. It's been too risky to continue providing this support face-to-face so, like everyone else in the country, we have had to adapt. CLIC Sargent had to quickly find new equipment such as tablets and laptops so social workers across the UK could work from home.
"It can feel impersonal providing this support from afar. It's no way near as effective as supporting families in person."
Instead of seeing families in hospital wards, we're now providing support virtually through phone and video calls. This means no longer holding their hands through difficult conversations, offering emotional support or spending time with children to help them understand what is going on.
One of the hardest adjustments is trying to support patients for whom there isn't a cure. My heart breaks for the families whose children will not survive, and are now unable to make precious memories due to the restrictions either. I am doing my best to reduce the impact of this and am trying to make those wishes happen, but it's tough. And for the families whose children are receiving end of life care, the restrictions may mean the whole family being unable to spend those last, precious moments together.
It can feel impersonal providing this support from afar. It's no way near as effective as supporting families in person. However, being able to continue supporting young cancer patients' families remains our focus. We can't imagine not being able to provide this support and doing it virtually is better than not at all.
Ideally, I hope to return to the wards as safely and as soon as possible but even if the restrictions mean I can't be there in person, I am pleased I can still continue to tell children and families; "I am with you, I will be with you throughout this and I will help you figure out what happens next".
Since the start of the pandemic, CLIC Sargent, which relies 100% on voluntary donations, has seen a 60% fall in income. We've had to put almost all our fundraising events on hold, leaving an £8million drop in income we need for things like homes near hospitals where families can stay for free, grants to help pay for essentials and even social workers like me.
While there is not a physical shoulder to cry on, our families know we are only a phone call away. Coronavirus will not stop social workers like me being there for families who need us.
Anna Regan is a social worker with CLIC Sargent. For more information on their work, click here.