The Saint Records owner humbly accepted her award with a stirring, elegant speech that has got the internet singing her praises.
Not only were her words beautiful, but Solange's effortless ensemble of a sheer navy top, loose fitting trousers and tumbling afro made us yearn for a by-gone era of activism.
We couldn't help noticing one little trendy item: the specs. From Rihanna to Bella Hadid, these little beauties have been making the rounds this year.
And queenie rocked the look as she received her award.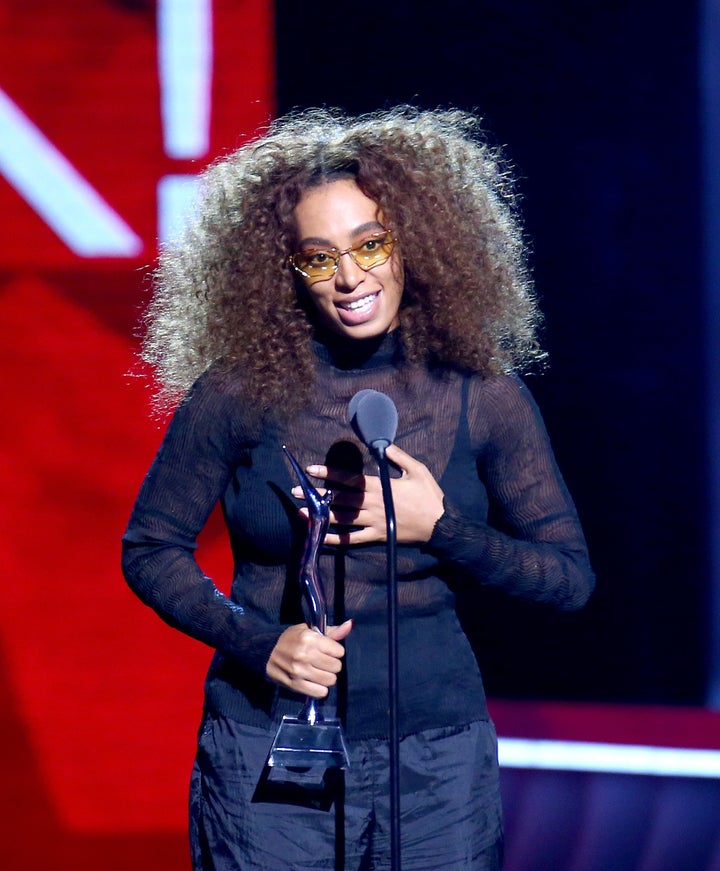 Describing it as the ultimate honour, she said:
"Black women make me feel invincible; it's the way that we walk, the way that we talk. Our soul, our sway, our grace, our roots. It's our secret language with one another. The way we uplift each other at our best and our worst."
Then the speech became even more endearing in it's universality:
"When I was a young girl, I was searching... for a language to articulate who I was and what I felt like inside. And I want to tell the young black girls who are watching this that I'm still searching.
"I don't always have it figured out. There are days that I feel very insecure and like I failed. There are days when I feel so God damn weird and alone but I get up.
"And I want you to know that you can and you will too."
This had the audience in tears.