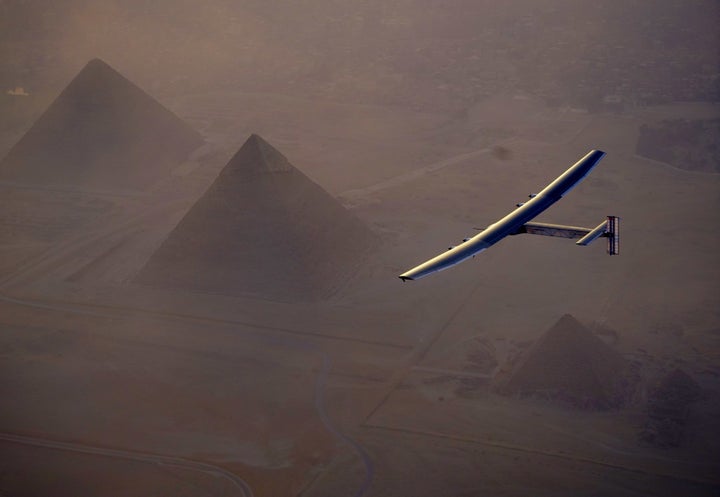 After a nerve-wracking final descent, the Sun-powered aircraft Solar Impulse has touched down in Cairo, marking the beginning of the end of its 35,000 kilometre journey around the planet.
The penultimate leg, which began in Seville, Spain took just over 48 hours. The craft landed on Wednesday morning.
Shortly after touching down, André Borschberg, CEO and pilot of Solar Impulse, tweeted: "The final approach to Cairo was a bit tough but I made it."
The ground team revealed on Twitter that towards the end of the flight the plane's battery levels had dropped below 30% for the first time. Mission managers were on hand to supervise the situation, according to the tweet.
Borschberg and his team were met by Egyptian ministers of aviation and energy upon landing in the country's capital after crossing over seven countries and navigating through busy air routes.
Before leaving for Cairo, Borschberg told the BBC in Seville that he was emotional about his final flight: It's meaningful obviously because it's my last flight in this round-the-world epic. I've started to think about it. I'm happy that we get close to the end but also prudent knowing that it is not done yet. I have to stay really focussed."
Solar Impulse's chairman Bertrand Piccard will take the plane back to the United Arab Emirates in the next few days. Takeoff will depend on weather conditions.
The plane is wider than a jumbo jet but weighs only 2.3 tonnes. This makes it extremely sensitive to weather conditions. Nevertheless, its solar cell and battery is highly efficient, meaning it can fly for days and nights without landing.
Borschberg and Piccard take it in turns to sit in a cockpit that is barely bigger than a public phone box and are only permitted short naps.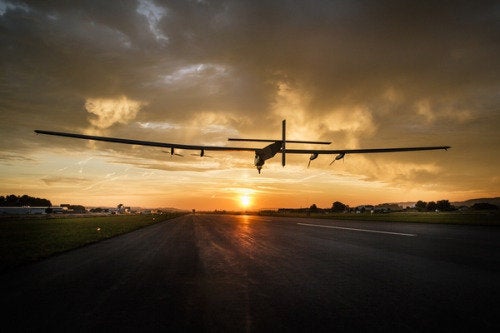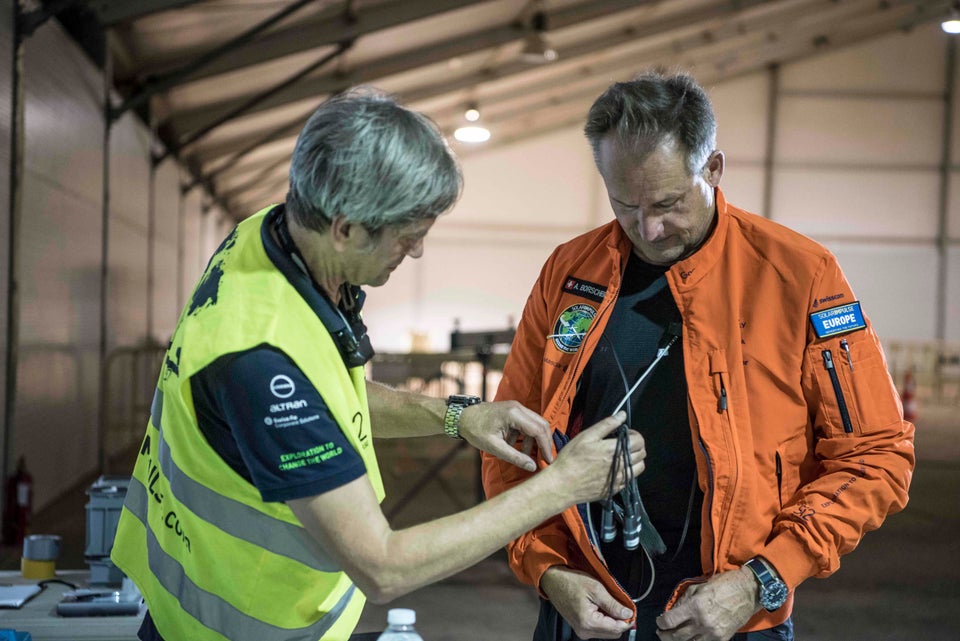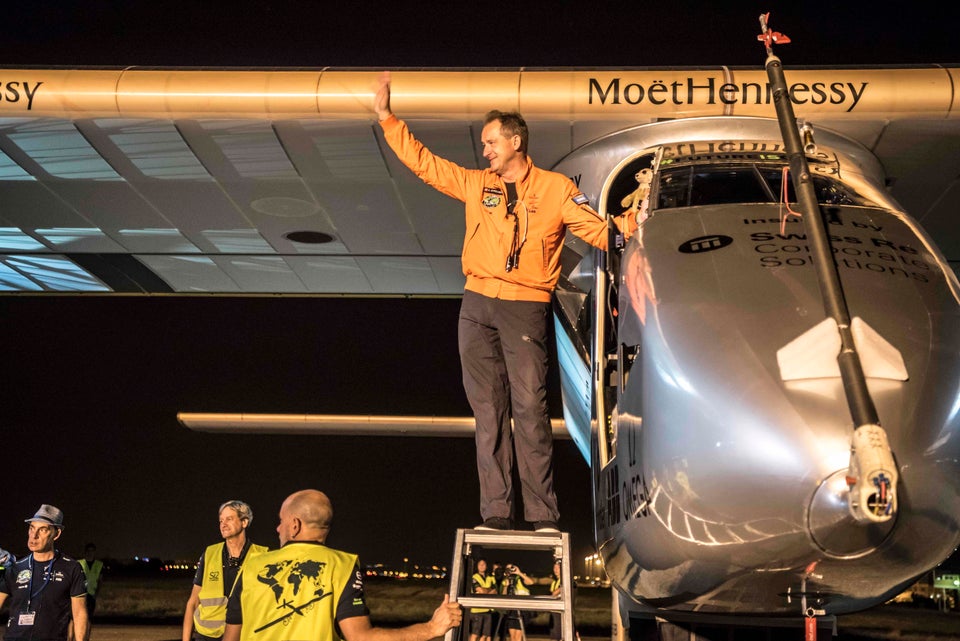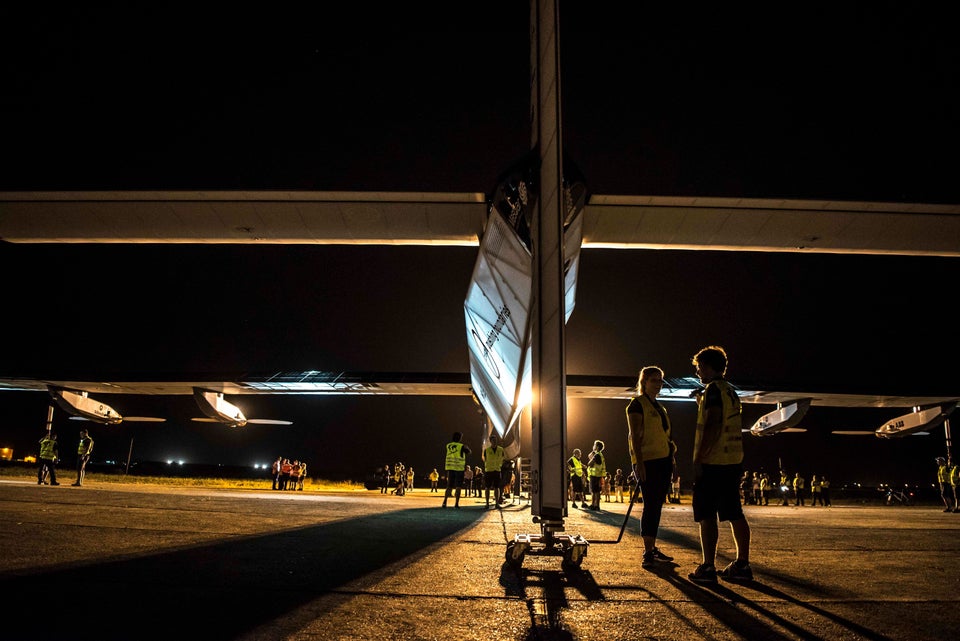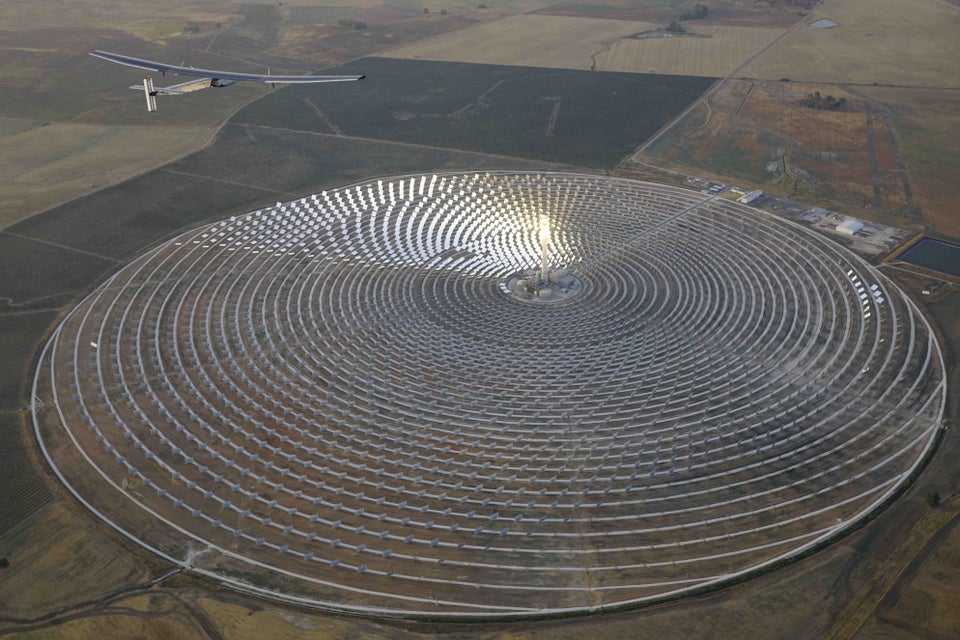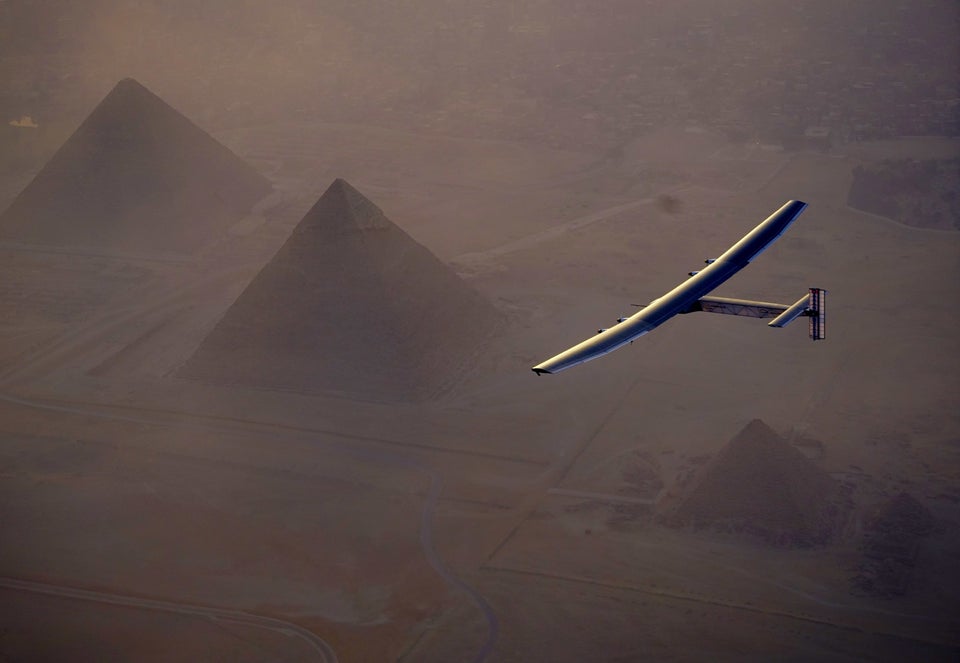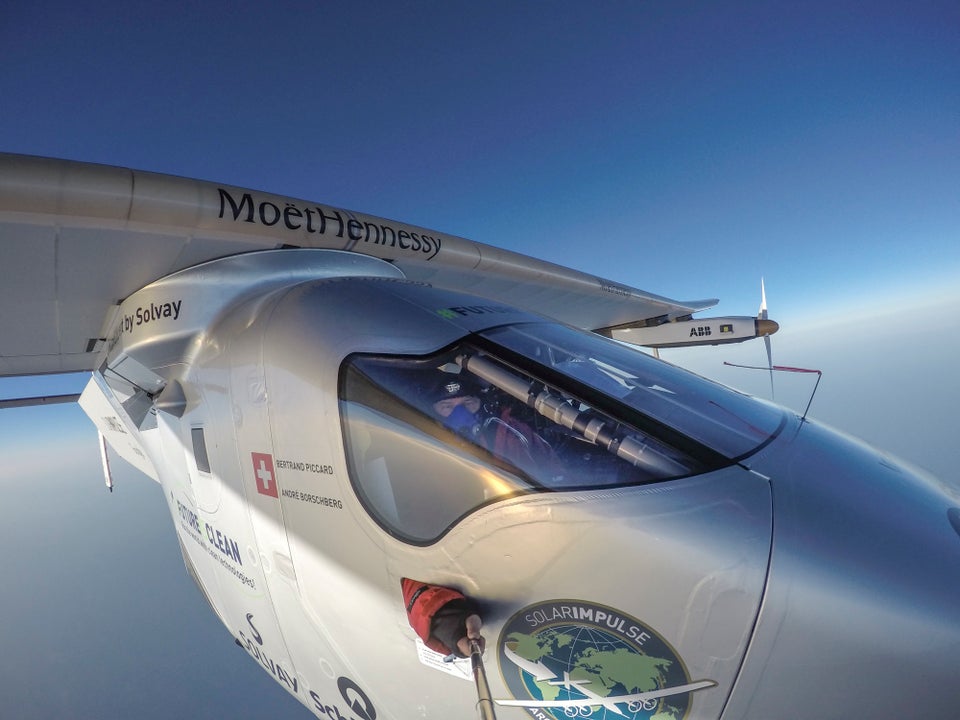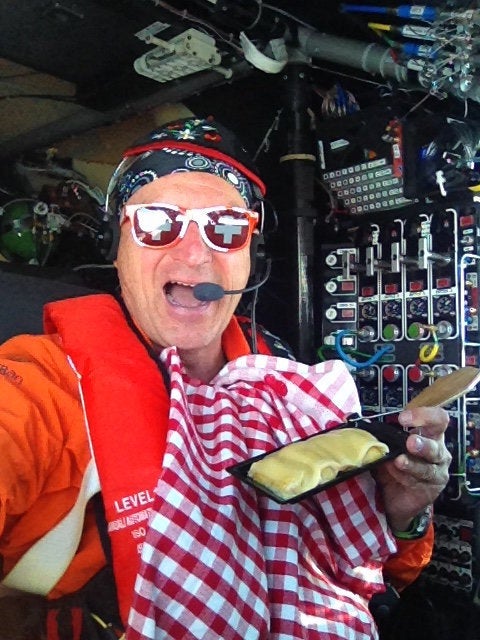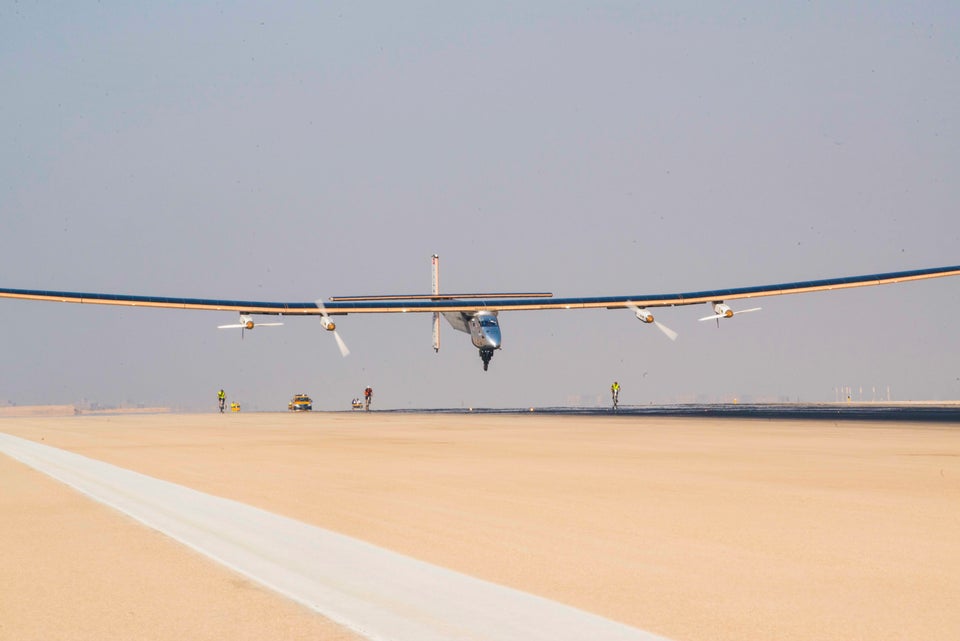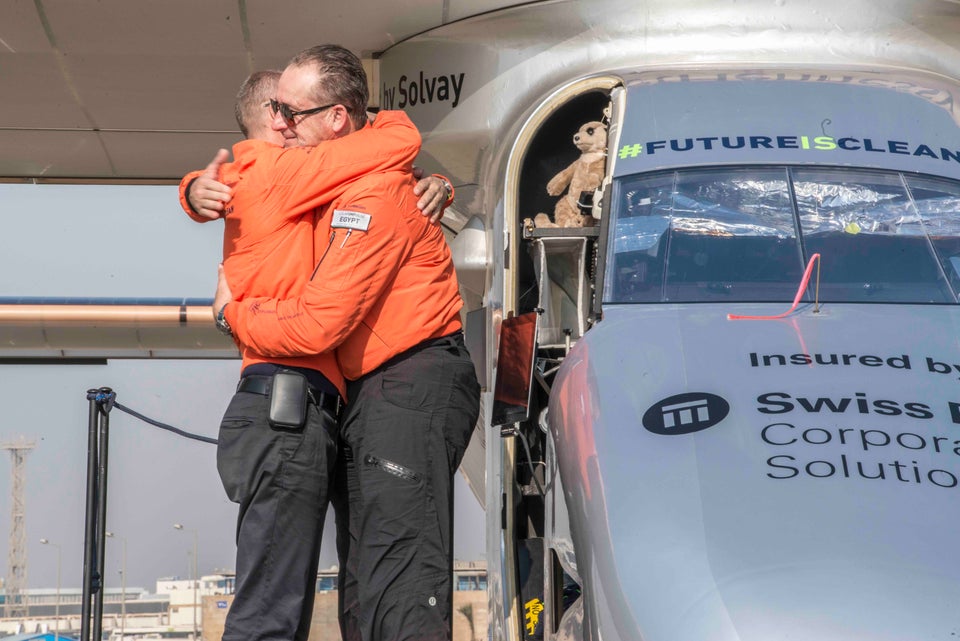 Related