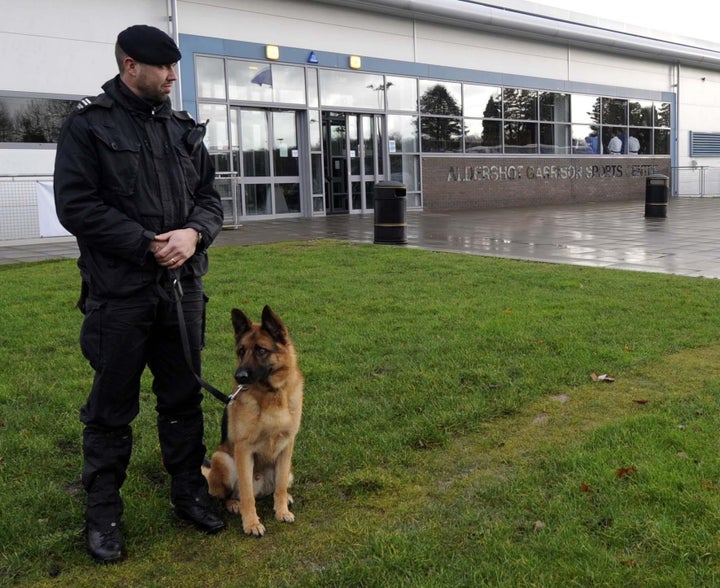 Police are investigating a possible attempted abduction at an army base, two weeks after a similar incident outside an RAF base in Norfolk put the armed forces on edge.
A man, believed to be a civilian member of staff, was jogging in Aldershot Garrison in Hampshire on Wednesday morning when two men in a blue Renault Clio tried to grab him and pull him in to their vehicle, British Forces Broadcasting Services reported.
The radio station said soldiers at the garrison were briefed on what happened and are being advised not to go out in uniform.
Hampshire Constabulary said they were investigating what happened but said there was "nothing to suggest a crime has been committed".
A force spokesperson told HuffPost UK: "We were called to a suspicious incident at 8.42am today at the junction between Queens Avenue and Hospital Hill, Aldershot. Two men were seen acting suspiciously in a blue Renault Clio.
"At this stage there is nothing to suggest that a crime has been committed but we are looking into why the two men had stopped the car on this stretch of road.
"No contact was made between the two men and the person reporting the incident."
The serviceman, who is in his twenties, was jogging between 2.55pm and 3.26pm on July 20 outside RAF Marham when he was accosted by two men.
A police hunt was launched to locate the two suspects, who fled the scene in a dark coloured people carrier after the victim fought them off.
Detectives said they "could not discount" terrorism as a motive for the incident.
Police said the first suspect shouted at the serviceman and made an attempt to grab him.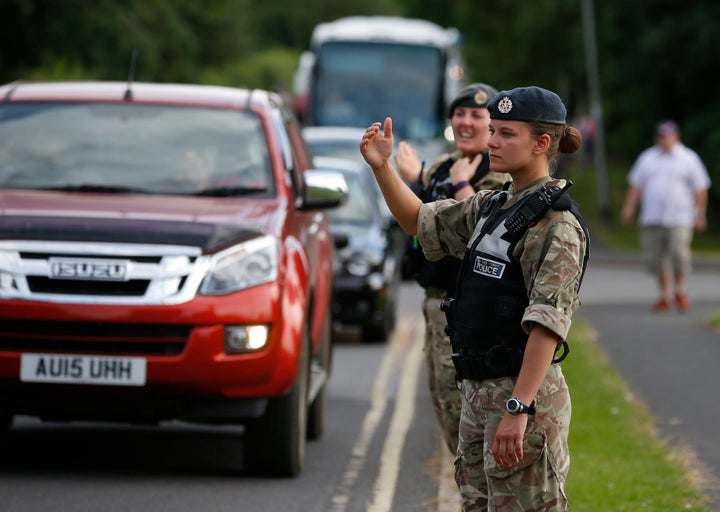 The victim successfully fought him off causing the suspect to fall to the ground.
The second man then approached the victim but on noticing his accomplice on the ground went towards him instead, at which point the victim ran off.
The case triggered alarm and recalled the murder of Fusilier Lee Rigby, who was brutally murdered by two attackers outside his barracks in Woolwich in 2013.
Norfolk Constabulary said it was "increasingly likely" the two men were "part of a larger team".