An incredible art exhibition exploring race and male sexuality through fashion has launched in London this month.
Created by stylist Ibrahim Kamara and photographer Kristin-Lee Moolman, the project - titled '2026' - is part of Somerset House's installation, 'Utopian Voices Here & Now'.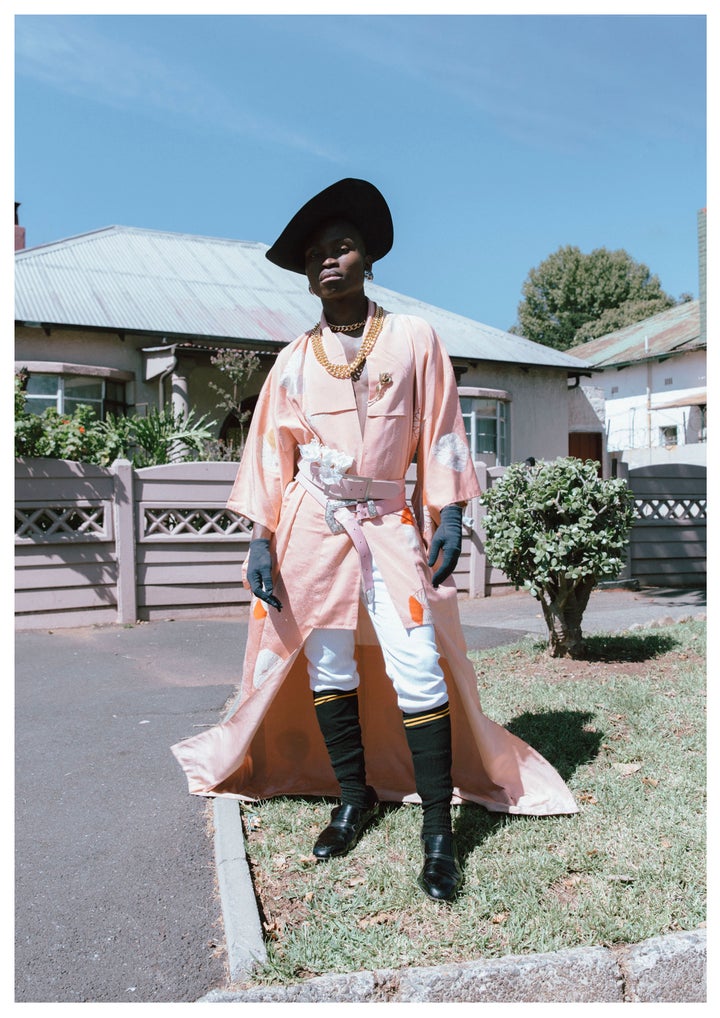 Soon-to-be Central Saint Martins graduate Kamara, who was born and raised in Sierra Leone, sourced fabric rescued from rubbish skips and thrift shops in Moolman's home city of Johannesburg.
He then customised the materials into contemporary garments to create a vision of what menswear will look like in 10 years time.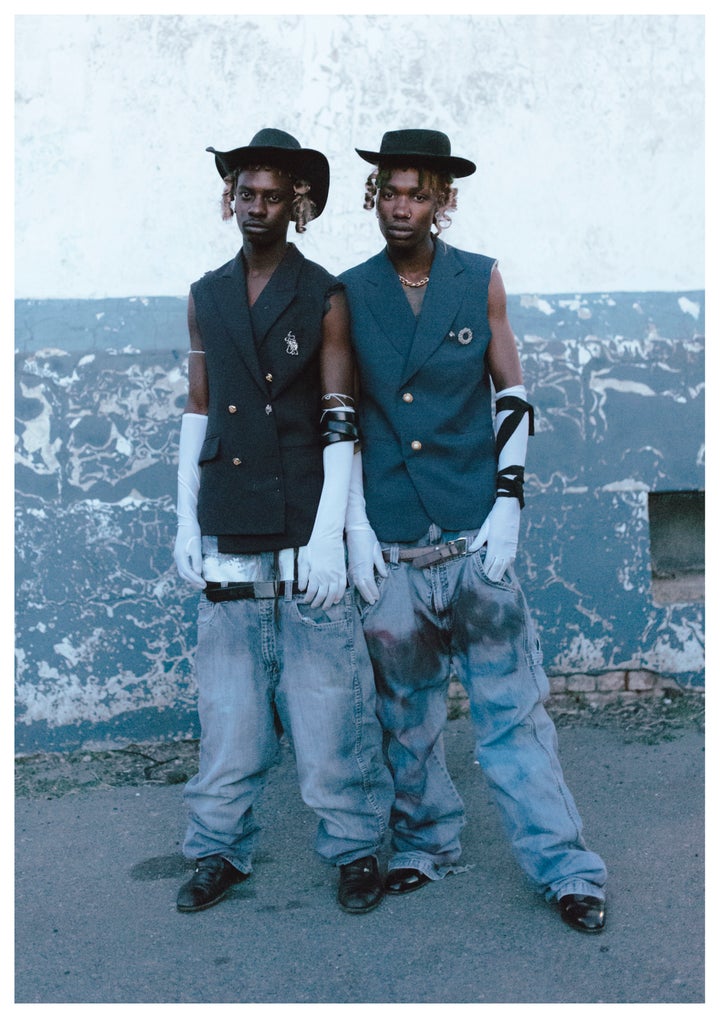 Running from 6 July to 29 August in Somerset House's Courtyard Rooms, the exhibition features 10 large-scale photographs taken on the streets of South Africa.
The artists hope to challenge heteronormative attitudes to clothing, with a view to shape self-expression for the black male body.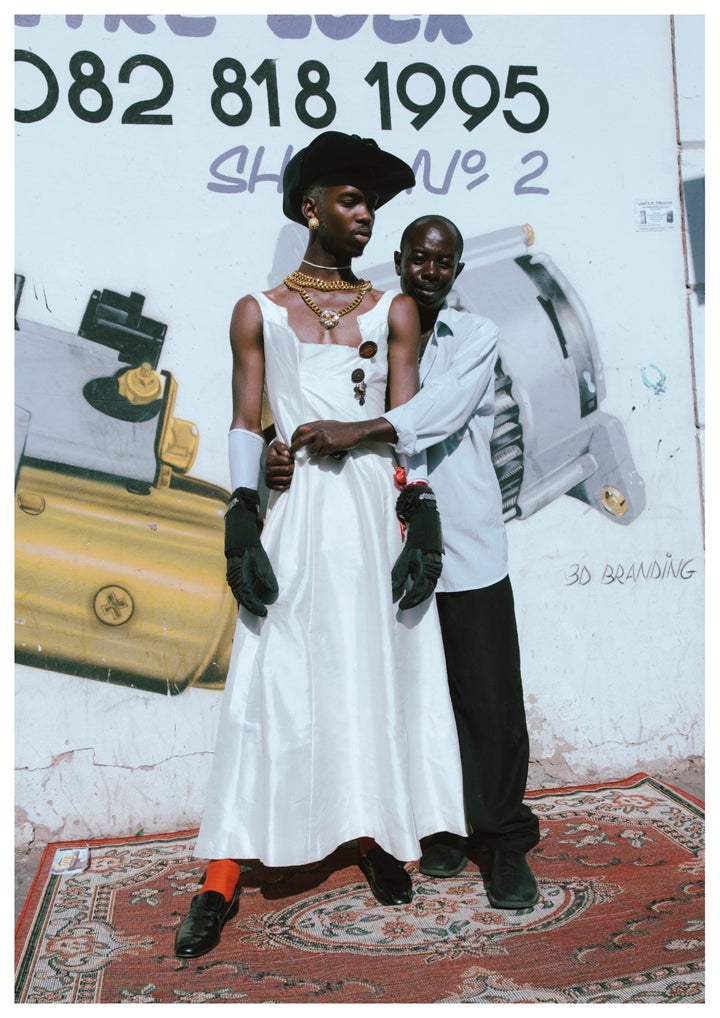 "I wanted to create a utopia where you can be whatever you want to be, without emphasis on masculinity or sexuality," Kamara told the New York Times.
"I wanted men, in particular black men, to just be able to be and breathe like every other type of man has been able to breathe for centuries, without the pressure and policing of black masculinity lingering over them."