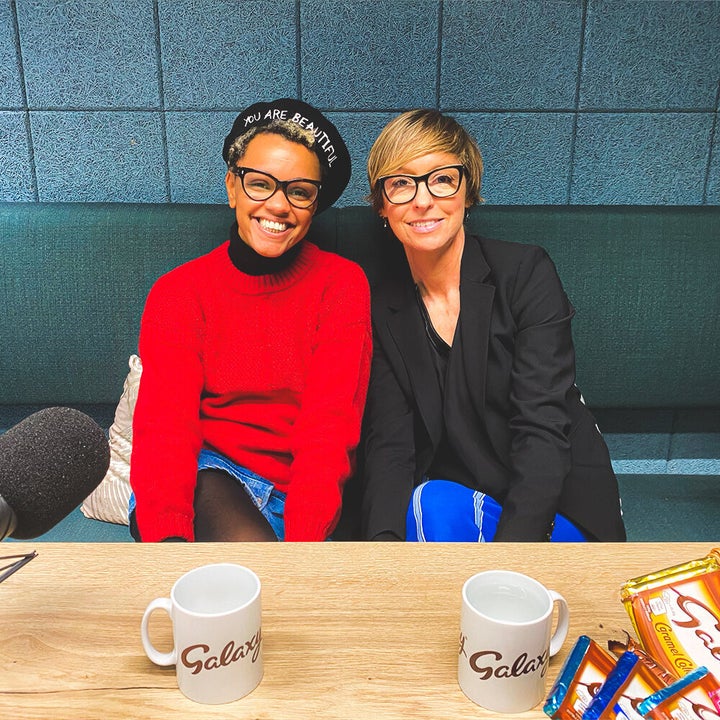 As we juggle work, family, chores, admin tasks, social schedules (and social media!), what we really enjoy doing and derive pleasure from falls further and further down our list of priorities.

Though it seems easy to ignore, pleasure is a fundamental human need!

It's the reason self-care is a booming business, and why we feel so good when we book in that holiday to climb a volcanic peak on the other side of the world… or take that first bite of a Galaxy® Darker Milk Chocolate bar as we cosy up in front of a favourite Netflix show.

Pleasure also means different pursuits from one person to the next: active adventure for some, chilled-out bliss for others, decadent treats for others still. If you had an hour to spend however you liked, unapologetically, what would you do for pleasure?
Jo Elvin chats to host Gemma Cairney on Sorry, Not Sorry. Listen on Spotify or Apple podcasts.

That's the question championed by the second series of Sorry, Not Sorry from Galaxy® Chocolate. The podcast is devoted to helping you actively Choose Pleasure – and to recognise that quality time isn't just good for mind, body and soul, it's an absolute essential, no matter how crammed our schedules.

According to a study of 2,000 adults commissioned by Galaxy® Chocolate, a quarter of Brits said they're just too busy to enjoy themselves as much as they'd like. 18-34-year-olds in particular give themselves the lowest rankings with regards to how happy they are, scoring their happiness at a dismal 5.9 out of 10.
For its second series, Sorry, Not Sorry host, radio presenter, author and columnist Gemma Cairney chats to a number of successful people about how they make time for pleasure – through adventure, friendships, family time and new discoveries - and how pleasure is linked with empowerment.

Research shows that women who prioritise themselves tend to be happier and more successful. Sorry, Not Sorry's Choose Pleasure mission is designed to ensure the next generation takes more pleasure from life than the last.

These interviews with inspiring women and men span a range of careers and illustrate how despite their extremely busy schedules, they unapologetically Choose Pleasure in order to live a more fulfilled life. If they can make time for it, we can too.

Join them over a cup of tea and some Galaxy® Minstrels, as Gemma chats candidly to guests like boxer Nicola Adams and adventurer Pip Stewart.

Here are just some of the highlights you can expect from series two of Sorry, Not Sorry brought to you by Galaxy® Chocolate and hosted by Gemma Cairney.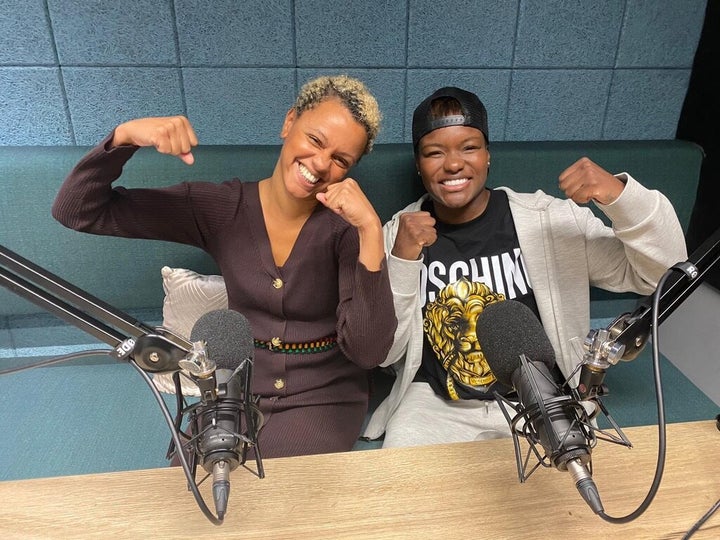 Nicola Adams on her passions, her pleasures and what's next after retirement
Nicola Adams, OBE, is a woman who needs no introduction: the two-time Olympic Gold medallist, European and World Champion and Great Britain's most successful female boxer of all time, officially, has inspired countless women the world over to pick up those boxing gloves.

The role model for female empowerment announced her retirement from the sport in 2017 due to fears over her vision, and talks to Gemma about how she finds time to explore her pleasures even during the most intensive training periods. Listen in to find out what's coming up for her - in terms of life goals and relaxation, too. Listen on Spotify or Apple podcasts.
Pip Stewart on the wild adventures she's had – and the next one to come
Adventurer, journalist and presenter Pip Stewart loves to face challenges head on, whether it's cycling halfway around the world from Malaysia to London, being the first to paddle the length of the Essequibo River or battling flesh-eating parasites. She opens up to Gemma on her passions beyond travel and her biggest adventure to date: motherhood (Pip gave birth to daughter Willow in February 2020). Listen on Spotify or Apple podcasts.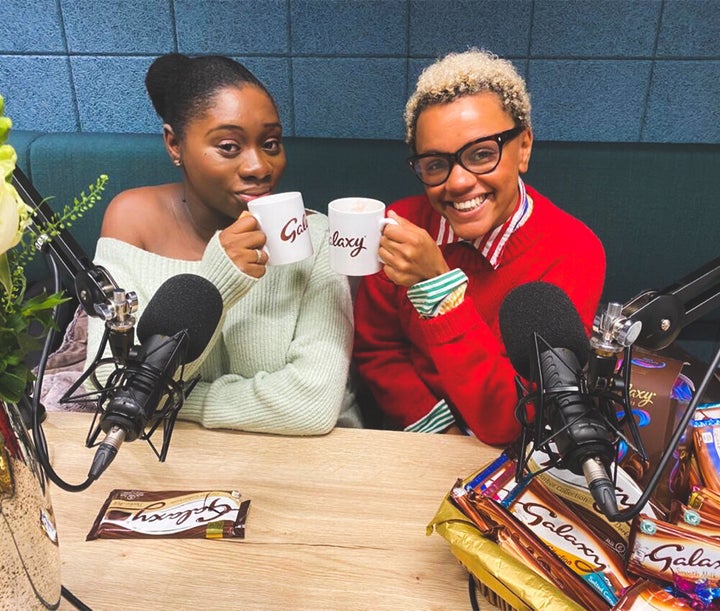 Tobi Oredein on the challenges of starting her own business – and what she does in her downtime (like treating herself to meals out)
Entrepreneur and journalist, Tobi Oredein, is the founder of digital lifestyle platform Black Ballad, which aims to chronicle the human experience from the perspective of black British women. Alongside her business, she writes for publications like The Independent and Grazia. She tells Gemma about the challenges of finding time for herself while managing her own business, as well as her favourite things to do. Listen on Spotify or Apple podcasts.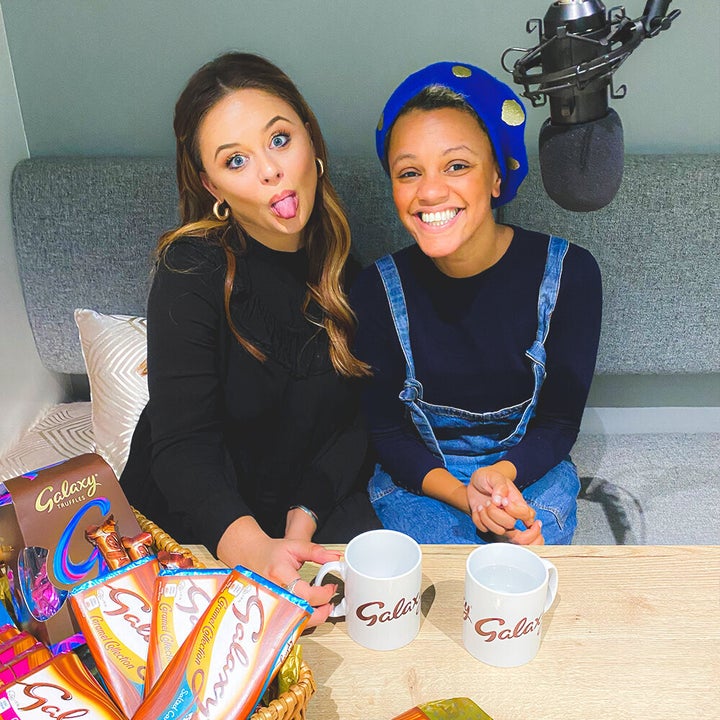 Emily Atack on the pressures of being in the public eye
The actress, comedian, author and TV presenter shares her experience of life in the lime light. You'll remember her from playing Charlotte in The Inbetweeners and capturing the nation's heart on I'm A Celeb, as well as numerous other things. Listen on Spotify or Apple podcasts.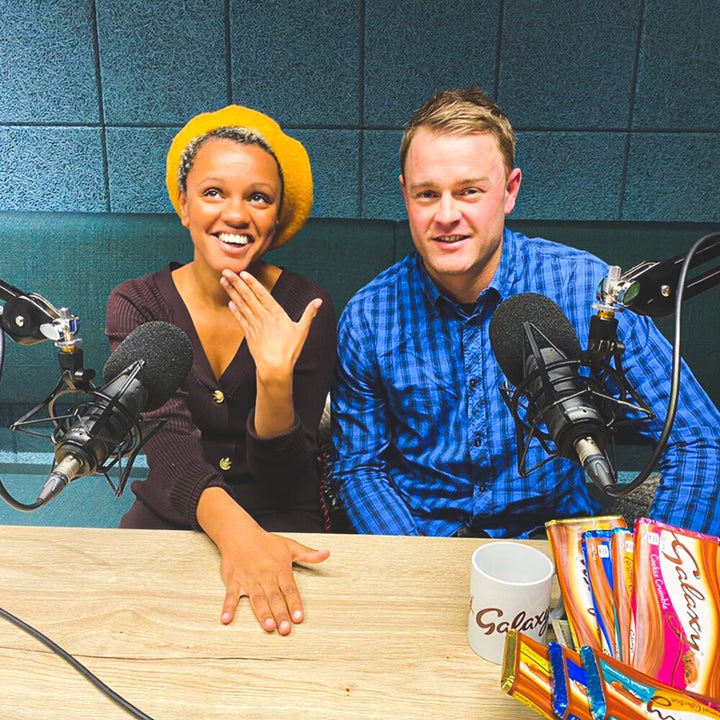 Travel Mad Dad on the pleasures of finding 'me' time while juggling family life
Travel Mad Dad, Shaun, documents his life while travelling the world with his wife, Karen (Travel Mad Mum), and their children, Esmé and Quinn. With a packed schedule of work, travel and looking after kids, Shaun talks about the more adventurous moments of pleasure he and his wife have discovered as a family, as a couple and how he creates 'me' time. Listen on Spotify or Apple podcasts.
Don't forget to check out Sorry, Not Sorry's past episodes, hosted by Gemma Cairney and presented by Galaxy® Chocolate. The series includes chats with social media wellness influencer Niomi Smart, health and wellbeing influencer Alice Liveing, entrepreneur and Dragons' Den investor Sarah Willingham and DJ Charlie Hedges about how they learned to prioritise themselves - and the importance of saying "no."