A train delay announcement is usually greeted with an eye roll and a deep sigh, but this particular one may have made you sit up with interest.
A South West Trains service running between Bournemouth, Dorset, and London Waterloo halted near Southampton, Hampshire, early on Sunday evening.
The announcer began by informing passengers there would be a delay because "individuals" had thrown rocks at the train and smashed a window.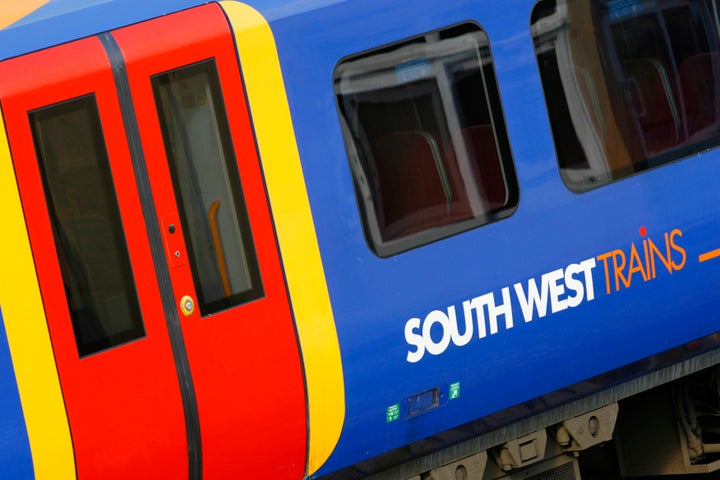 When the train resumed its journey he made a further announcement - this time describing the "individuals" as "a couple of dickheads".
Further down the line he called them: "pond life with the intellectual capacity of a flip-flop".
When the train reached its destination - 11 minutes late - he described them as "muppets".
Passengers laughed at each announcement.
The train had stopped at Southampton Airport shortly after 5pm.
"Individuals threw objects and rocks at the train," the announcer - who did not reveal what job he did on the train - told passengers.
"We have got a smashed window which needs repairing before we can move."
When the train began moving again, he explained: "We are running 10 minutes late ladies and gents. This is all down to, if you will forgive my profanity, a couple of dickheads throwing rocks at the train just before Southampton Airport."
He told passengers who got on at Winchester, Hampshire: "The service is running 10 minutes late. This is due to the train coming under attack at Southampton Airport. Some pond life down there with the intellectual capacity of a flip-flop threw rocks at the train."
When the train reached London Waterloo, at around 7pm, he said: "We are 11 minutes late due to the incident at Southampton Airport - where these muppets attacked the train."
Related