The country's biggest rail franchise, which includes Southern and Gatwick Express, is facing the threat of fresh strikes in a new dispute over jobs and pay.
The Rail, Maritime and Transport union announced it is balloting 1,000 of its members at Govia Thameslink Railway who work on stations, in a row over the impact of plans to close ticket offices.
The union is embroiled in a separate, long-running dispute with Southern over moves to change the role of conductors which has led to strikes.
The RMT said it was totally opposed to ticket office closures and cuts in hours, warning it would have a "devastating" impact on staff and the safety and services offered to the travelling public.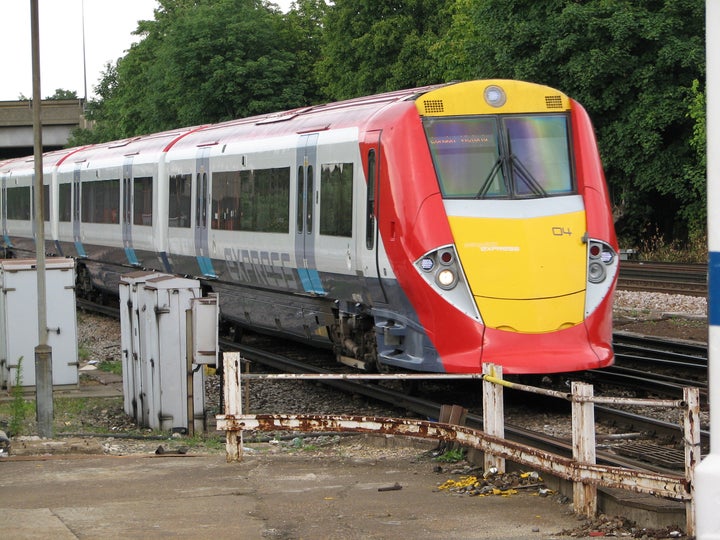 The union has rejected the latest proposals from the company, claiming they cut pay and would result in a massive increase in lone working.
A union spokesman said: "The impact of the proposals cannot be underestimated. GTR wants to close ticket offices, or cut them to morning peak only, at 83 stations from as far afield as Kings Lynn and Bognor Regis.
"As a means of doing this they plan to introduce a new multi-functional role of Station Host which RMT estimates will result in a cut of at least 130 jobs."
The company maintains its plans would lead to more staff on station concourses to help passengers and sell tickets.
Southern services have suffered delays and cancellations for several weeks because of the conductors' dispute and staff shortages blamed on high levels of sickness.
GTR's Passenger Service Director, Keith Jipps, said: "The RMT's threat of further industrial action is entirely unwarranted and clearly another bid by the union to disrupt passengers and GTR across as many parts of our franchise as possible.
"We have listened to passengers and modified our proposals, addressing the concerns of both London TravelWatch and Transport Focus.
"Our new Station Hosts will be paid more, be able to work in safety and provide passengers with better customer service, but the RMT is not concerned with improving the experience for passengers and are dismissing significant improvements to the terms and conditions for staff."
The union said if the ticket office changes go ahead it will mean all station staff could be forced onto flexible working with an increased workload without the prospect of reasonable compensation.
As a result the union added it had "no option" but to begin a ballot for strike action and other forms if industrial action.
Ballot papers will go out on August 2 and voting will close two weeks later. RMT general secretary Mick Cash said: "The basket-case Govia Thamelink franchise are at it again. Not content with axing catering services, closing ticket offices and attacking the role of their guards they now want to threaten 130 station jobs and compromise the safety of both their passengers and staff alike.
"These plans fly in the face of the response from the thousands of passengers who objected to the closure of ticket offices and the de-staffing of stations as Govia drives on with plans for a "faceless railway" where the public are left to fend for themselves on rammed-out, dangerous and unreliable services.
"The union remains available for serious and meaningful talks but we will not sit back while Britain's worst rail franchise moves to the next act in its on-going production - Carry On Carnage."
The company chiefs, and their cheerleaders in Government, need to start listening to what their workforce are saying and they need to start respecting the views of those at the sharp-end."