More than 100 Southern Rail daily train services that were due to be cut will be reinstated, the train operator has announced.
The rail firm, which serves London, the South Coast, East and West Sussex and Surrey, sparked fury last month when it announced that 341 daily train services would be scrapped to make the timetable more "resilient".
Passengers have suffered delays and cancellations for months because of a dispute over changes to the role of conductors and staff shortages - blamed by the company on high levels of employee sickness.
Southern Rail announced that 119 of those cancelled services will be restored on Monday - two days before commuters face fresh travel chaos with workers at Govia Thameslink Railway (GTR), including Southern, striking in protest at ticket office closures.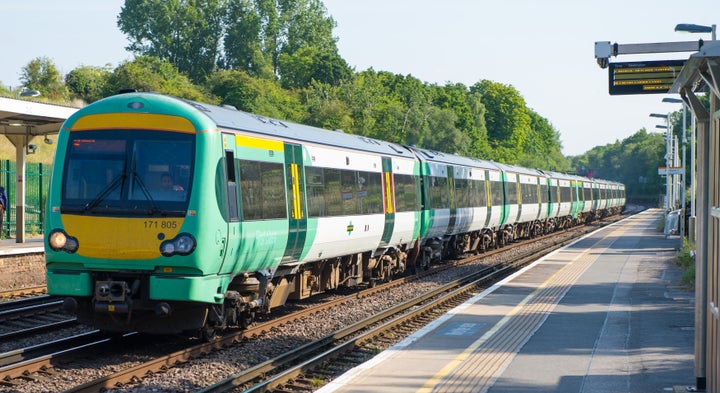 The strike will coincide with a walkout by rail union RMT members on Southern in the long-running row over the role of guards.
GTR chief executive Charles Horton said: "We know how difficult life has been for our passengers recently and we are sincerely sorry.
"Our aim has been to bring back as much of the timetable as quickly as we could and for several weeks we've had September 5 as our target to begin the reinstatement of trains.
"We're pleased that we can restore a large chunk of our train timetable for our passengers on this date but we will not be satisfied until the full timetable is running, and running in a punctual way people can rely on.
"But with another RMT strike called for next week, passengers will be dismayed and angry, as we are, that the union has called yet further cynically-orchestrated action to try and scupper this improved service, and cause maximum disruption, damage and delay in the very week when many people go back to work and back to school after the summer break.
"But we will not be thwarted in our determination to give passengers their trains back. In the face of an intransigent RMT leadership, we're doing all we can to get our passengers back on track."
Mick Cash, RMT general secretary, claimed the initial introduction of the emergency timetable was due to Southern's "gross corporate mismanagement".
He said: "Our disputes over guards and ticket offices are about putting safety and services before company profits.
"The fact is that services wouldn't have been slashed in the first place if GTR had employed enough staff to fill the rosters.
"The emergency timetable, large chunks of which remain in place, is a product of management failure on this franchise on an epic scale. Trying to set staff up in the firing line for the top bosses' failures is disgraceful and cynical behaviour by Southern."