SPAC Nation is being investigated over allegations that pastors were pressuring young people in the congregation to sell their own blood to raise funds.
SPAC Nation denies all wrongdoing.
The commission describes the organisation as a charity set up to "advance Christianity" that works particularly with young people.
It has been ordered to bank all cash while the investigation takes place.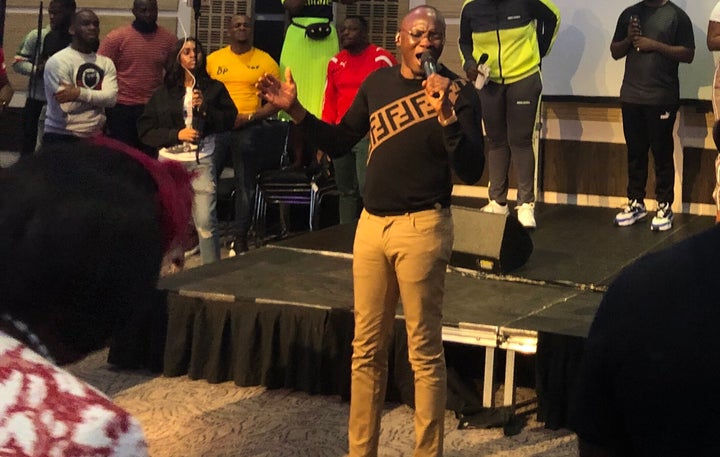 Youngsters told HuffPost UK that some members go to donate blood and are paid up to £100 by medical trial companies. This money is then handed by the young people over to the church's pastors.
One 22-year-old ex-member of the church, who spoke to HuffPost on the condition of anonymity, claims she donated blood – and said the practice was commonplace.
"We all actually used to do it," she said. "It started with the leaders of Croydon fellowship [a branch of SPAC Nation] – they went to give blood and took a picture, so a lot of people followed and did the same.
"It was a quick way of making 'seed'," she added. "Seed" is a term commonly used by SPAC Nation members in reference to offering money.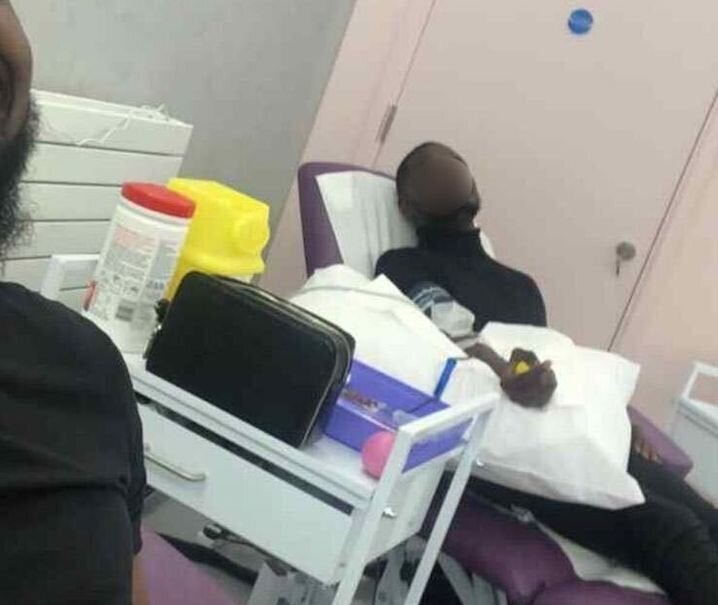 The church, which denies the claims, has previously been praised by politicians for its work to tackle knife crime and gang violence.
In a statement, it added: "Of immediate concern to the commission is that substantial amounts of charity money are held in cash.
"As a protective measure, the commission has issued an order under Section 84 of the Charities Act, requiring the charity to bank its money.
"The commission is also concerned about the apparent lack of clarity between the personal, business and charity roles of leaders within the charity."
The commission said it opened the inquiry to "examine matters further" after allegations emerged that individuals had been encouraged to give money to the charity by "taking on personal debt".
A Charity Commission spokesperson said: "The issues that have been raised related to SPAC Nation in recent weeks are highly concerning, even more so as the allegations are entirely at odds with the expectations about the way that charities will operate.
"The opening of this inquiry is an important step that will allow us to examine these concerns further and establish the facts.
"We will seek to provide assurance to the public and the community that these matters will be considered fully and, where necessary, resolved."
A report with the commission's findings is expected to be published once the investigation is concluded.
"The Metropolitan Police need to step in immediately and coordinate with the child safeguarding authorities across London to make sure that every child that has been targeted by this organisation is safe," Steve Reed, Labour's shadow minister for child protection, told HuffPost UK.
The Metropolitan Police is reviewing allegations of potential fraud and other offences relating to SPAC Nation to identify whether a criminal investigation should be launched.
Sadiq Khan's office welcomed the police involvement.
A spokesperson for the mayor of London said: "These are clearly worrying allegations and it is right that the Met Police looks into them and takes appropriate action."
SPAC Nation has been contacted for comment. Approached by HuffPost UK earlier this week, church spokesperson Daniel Ogoloma said: "When anything is reported, we have taken it up to find out the truth behind it and I can authoritatively say there has not been a single report about the things that you have listed.
"Respectability is not what we are looking for. We are looking to change lives."