A SpaceX Falcon 9 rocket due to launch a satellite has exploded on the launch pad at Cape Canaveral in Florida.
Eyewitness reports suggest the rocket exploded during a static test of the engines on SpaceX's own launch pad at the Kennedy Space Center.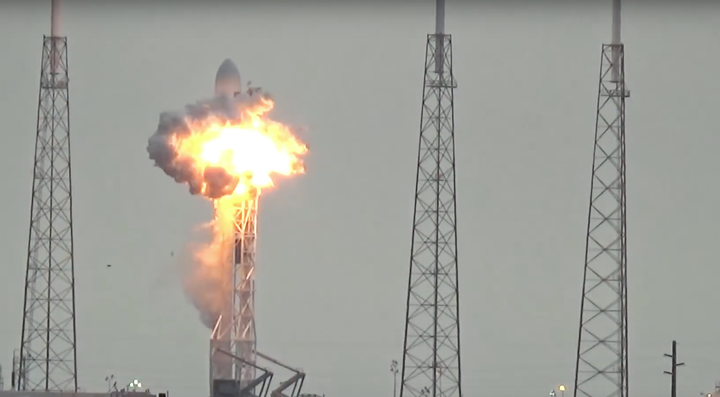 SpaceX has released a short statement to Reuters confirming that an "anomaly" occurred on the launch pad during test firing which resulted in the loss of both the vehicle and the payload. There were no injuries in the blast.
The Brevard County Emergency Management Office has issued a statement confirming that there was a "catastrophic abort" during a static fire test of the rocking on the SpaceX launch pad.
The Falcon 9 rocket was due to launch at 3AM Eastern Time on Saturday where it would place an Israeli communications probe in orbit.
As part of standard procedure, all rockets are given a static fire test during which the engines are ignited but the rocket is anchored to the ground.
SpaceX's Falcon 9 rocket is a heavy load vehicle with two stages. The first stage contains nine Merlin engines which are capable of producing the same thrust as five Boeing 747's.
After burning for 162 seconds the first stage is discarded whereupon the second stage will burn for 397 seconds using a single large Merlin vacuum engine.
This is a developing story, new information will be added shortly...
Popular in the Community