Theme parks are well-known for getting the heart racing, but an amusement park coming to Japan could soon do the opposite.
The mayor of Beppu, on the island of Kyushu, Japan, has confirmed he will be building a Spamusement Park using the island's hot spring water.
Yasuhiro Nagano's vision is a theme park where people walk around in towels, benefiting from the copious amounts of hot spring water that the island boasts.
The water would fill pools and rollercoaster cars so people can relax and unwind (kind of), while enjoying themselves on the rides.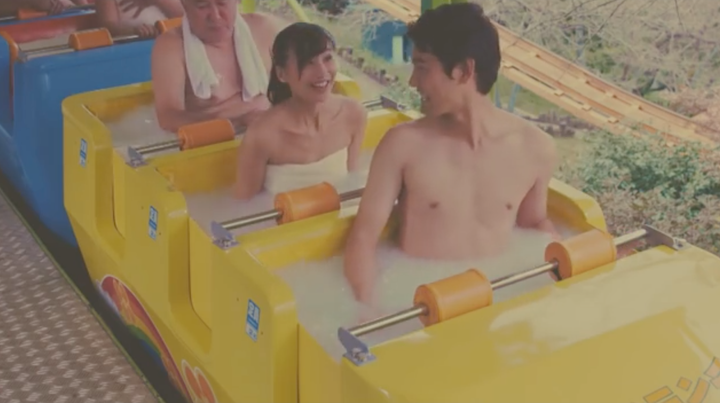 Nagano released a promotion video in which 150 volunteers trialled a beta version of the park and told viewers that if the video got more than one million views, he'd make it a reality.
Needless to say to video was a hit and Nagano has confirmed plans to build the park.
According to RocketNews24, the major said in a statement: "We were surprised by the rapid, speedy response, which allowed us to reach our target of one million views in just four days after the clip was uploaded to YouTube."
He added: "I believe that, as one of the world's best hot spring tourist spots, the appeal of having an onsen [a Japanese hot spring] theme park in the town creates an opportunity for the citizens of Beppu, particularly young residents, to feel that 'Beppu is fun' and have a sense of pride for their hometown."
If it does become a reality, let's just hope nobody drops their towel.