Spitting Image lost its planned US broadcaster just weeks before it was due to air, because of "nervousness" surrounding its content.
The revival of the satirical puppet show debuted on BritBox last week – more than 20 years after it last aired on ITV – whereas in America, it was due to be shown weekly on NBC.
However, The Times has reported that this deal fell through just six weeks ago when network executives "got cold feet".
Jon Thoday – executive producer at the production company Avalon, who make Spitting Image – told the newspaper there was "too much nervousness" surrounding the show for NBC to go ahead with the proposed plans.
"It's basically quite a difficult show to do in the environment that exists, particularly if you're attacking tall poppies. Inevitably if you attack tall poppies, people get worried," he told The Times.
"You can't really do Spitting Image unless you're fighting the corner of attacking everybody, but by doing that people just get nervous. They think they want it, but when they've got it they just start worrying about it."
Instead, the first episode of Spitting Image debuted on Facebook in the US, and included additional sketches specifically aimed at American viewers, replacing scenes featuring more UK-centric figures.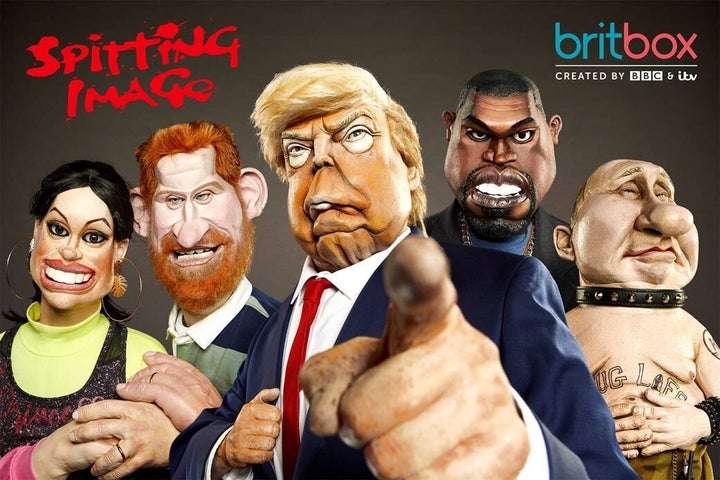 It was noted producers hoped that if enough people watched it on Facebook, as well as clips posted on social media, it could attract another US broadcaster in the future.
The first episode of Spitting Image, which debuted last week, contained scenes that saw Donald Trump's anus tweeting on his behalf, while teenage climate activist Greta Thunberg was portrayed as an angry weather presenter.
New episodes of Spitting Image will be available to stream on BritBox every Friday.