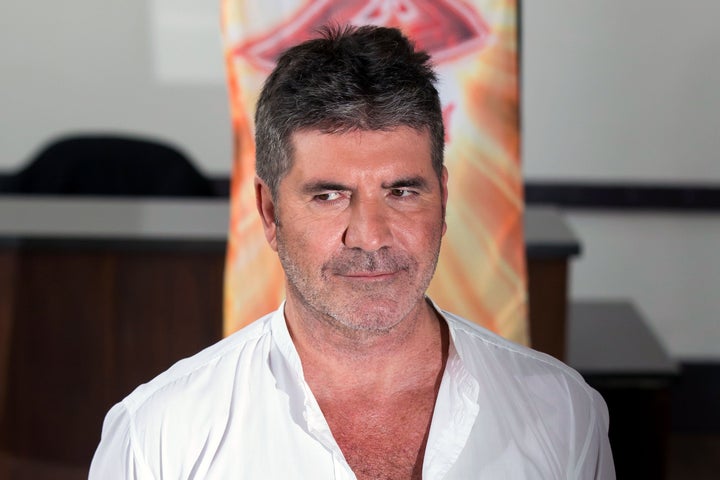 Spotify's executives must be toasting the success of their initial public offering on the stock market - the biggest technology floatation in years. Physical music sales first began to seriously dwindle at the beginning of the 21st century thanks to illegal downloads and "millennials" (what a loathsome term), as a result, were educated to view music as something inherently available free of charge, for which payment should be optional. Spotify is credited with reinvigorating the music industry in the digital age and is widely viewed, along with Apple Music, as responsible for driving its fastest growth in 20 years in 2017. Nonetheless, James Blunt summed up the sort of company Spotify is when it comes to remuneration of the artists whose work they sell for such huge profit in a single Tweet: "I get paid £00.0004499368 per stream. Beers are on me! Cheers Spotify."
To achieve a million streams would, to most people, seem like a big deal and one that would presumably lead to a decent pay out from a platform like Spotify. Going by Mr Blunt's figures, however, a million streams earns an artist little more than £4,000. The cost of instruments, studio time, engineers, mixing, mastering, rehearsals and touring can be hefty and, if this is the sort of paltry sum a seemingly successful song now generates for an artist, is it any wonder there was not a single rock song in the top 40 selling singles of 2017 in the UK? How could any young artist or band be expected to have the money to record in studios or to tour with expensive equipment? Why wouldn't a young person today make a record in their bedroom on their laptop or tour as a DJ with little more than a pair of headphones and a USB stick?
These days record labels would never sign an act that does not have their talent backed up by streaming data and would be quick to dispense with anyone deemed to be underperforming by Spotify's algorithms. So today, Elton John, whose first album, Empty Sky, was not a commercial success would be dropped immediately by his label before getting the chance to write "Your Song" on his second album. Mid career commercial lulls such as those experienced by the Bee Gees with the likes of the Life In A Tin Can and Mr Natural albums or the Eagles with their Desperado album would certainly not be tolerated. In the era of Spotify, it is, therefore quite likely "Night Fever" and "Hotel California" would never have been written.
Of course Spotify can't entirely shoulder the blame for today's record labels' exorbitant ruthlessness and lack of interest in nurturing young rock talent. This culture was, of course, started by Simon Cowell. X Factor recently completed its 14th season and has given him a net worth of more than £300million but, beyond a very small handful of acts, such as One Direction, its winners have sunk into obscurity. The show's first winner, Steve Brookstein, for example, is hardly a household name, something which might be explained by Cowell's decision to drop him from the Syco record label after just eight months. Cowell is more than happy to cash in on acts and personalities who make his concept entertaining in the television format but, as one of the music industry's biggest commercial success stories in the 21st century, he has not really been responsible for the production for any bona fide classic songs. Say what you want about Berry Gordy but at least Motown gave us amazing songs that will continue to stand the test of time.
40 per cent of London's live music venues have closed over the past seven years, most of the small or independent ones that are left cannot afford to pay acts that play them and it is little wonder. Being a rock band is no longer considered cool because making rock music is too expensive for anyone young. No record label is willing to give aspiring bands the resources to tour and make albums until they've seen their music has been streamed on Spotify millions of times, picked up by the platform's algorithms and playlisted as a result. Computers do the majority of the leg work on Spotify when it comes to finding the next biggest thing and gone are the days when A&R would show up at a pub gig and sign a band as a result of an amazing set. Alan McGee wouldn't be in a position to sign Oasis after their gig at King Tut's Wah Wah Hut in Glasgow and fund the recording of Definitely Maybe in 2018.
Many harbour the view that rock music was "better in the old days" but this is a misconception. In an era when no-one buys or listens to albums in full, why would a genre best served in LP format be thriving? Would Sgt Pepper or Dark Side of The Moon have been hits if they "dropped" now on Spotify? If these albums had just been released for the first time in 2018 and you only listened to "Being For The Benefit of Mr Kite" or "The Great Gig In The Sky" out of context at a house party where everyone was wrestling over the iPad trying to get their song on, would they ever have had the chance to show their greatness? The 60s and 70s are rightly glorified when it comes to rock music but it is not a lack of current talent that has caused the demise of the genre or today's pervasive lack of attention span to listen to a whole album. It's songwriting camps, Jedward and playlisting. The only way for artists to fight back against Spotify and Cowell's creatively stifling control of today's music industry is to follow the lead of the likes of Chance the Rapper.
Give two fingers to the executives and make the music that you want to make.
Tom Cridland is the co-songwriter, singer and drummer for The Tomicks.
Related