When a relationship turns sour most of us sit at home with a pot of ice-cream Bridget Jones-style.
But on Wednesday a car appeared outside Harrods with the words "cheater – it's over" and "hope she was worth it" spray-painted on it.
The white Range Rover Revere - with a starting price of £75,000 - caused quite a stir on Twitter.
But it later transpired that the scene may have just been one very eye-catching PR stunt.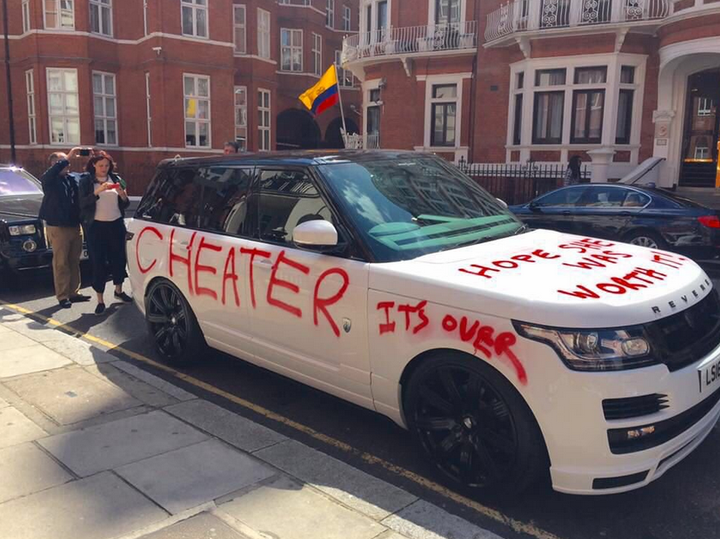 Shocked onlookers took photos of the graffiti-covered car and posted them onto Twitter.
A bystander, known only as Klo, told the BBC she saw a woman vandalising the pricey motor
"I have no idea who she was - she was just going crazy," she said.
"No one tried to stop her. She just left afterwards."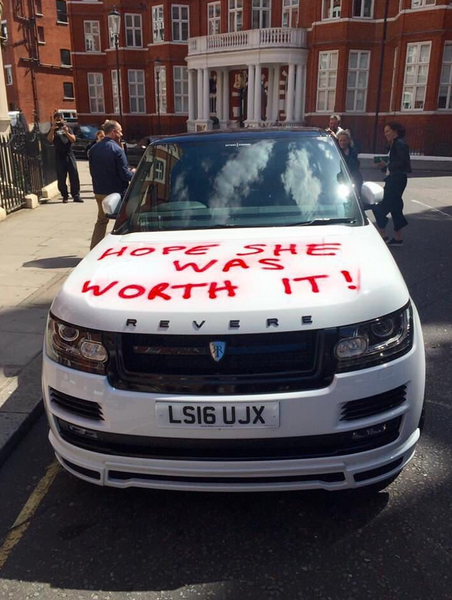 According to the MailOnline, a male wearing a white T-shirt and sunglasses was spotted jumping into the car and driving off without saying anything.
But later on Wednesday evening, Andrew Bloch, managing director of Frank PR, tweeted to say the car was part of a PR stunt to promote Bravo show 'Girlfriends Guide To Divorce'.
It certainly caught our attention.